Spring Minis, May 20th, 2023
Hello! Booking is open for our MINI SESSIONS for 2023 for our Spring Minis, May 13 & 20th. We would LOVE TO SEE YOU!
We are offering Spring Minis outdoors, showcasing our spring beauty. These were so much fun last year and enjoyed seeing so many of our amazing returning clients! Perfect time to update your family photos before the summer gets busy! We'll be choosing a local location in the Rochester/Royal Oak area and will let you know the exact location the week of our session.
Cancellations under 24 hours will need to pay a $50 cancellation fee.
Cost : $299
15 minute Sessions
15 digital images & online gallery with option to bundle & purchase additional files. $25 per additional file.
Payment is due, cash only, at the time of our session.
Reserve your spot here. https://book.usesession.com/s/WRjivxa2J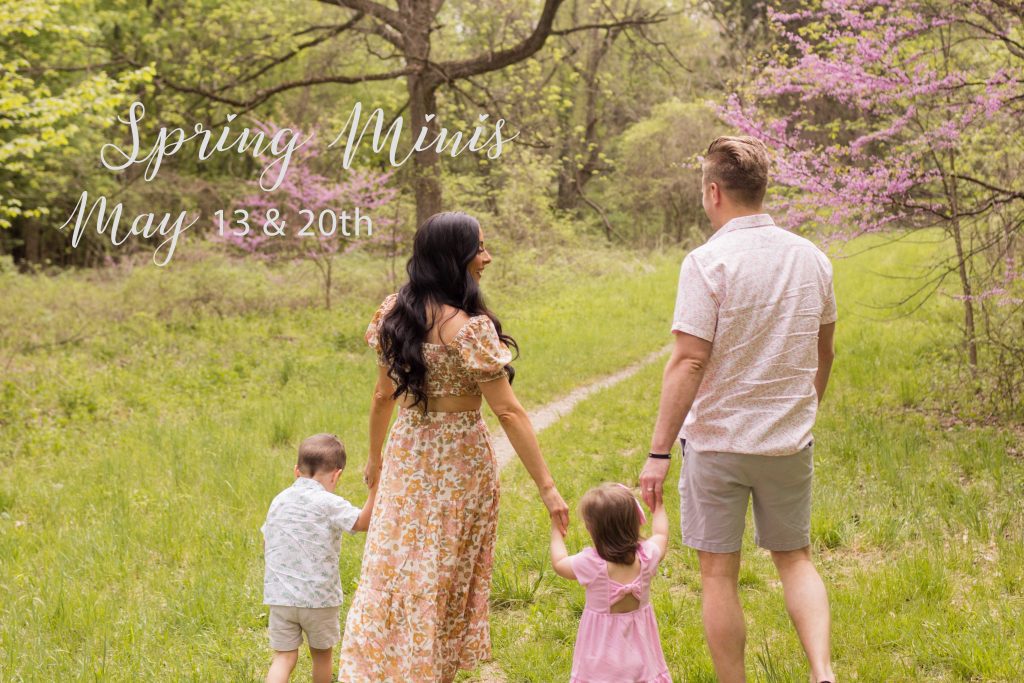 Royal Oak Photographers, Adrienne & Amber