Jon & Janelle // 04.29.17
Congratulations to Jon & Janelle, in LOVE with this spring Detroit wedding!
"Our wedding was inspired by the revitalization of Detroit.  All of our big milestones as a couple have occurred in downtown Detroit, as we met there, were engaged there, and now were married there.  We really wanted to showcase some of the beautiful things that Detroit has to offer, and give our guests a taste of why this city is so special.  Our ceremony venue, reception venue, and guest accommodations were all historic buildings, and several of them were returned to their former glory in recent years.
Photographers: Adrienne & Amber
Florist: Petit Fleur Events
Cake: Arnold's Home of Sweets
Ceremony: Old St. Mary's Church
Reception: Colony Club
Bridesmaid Dress & Bridal Dress: Social Bridesmaids Style 8159, Amaré Couture Bridal Style B081
Hair & Make-up: Runway Salon
Dj: Pro DJ Services
Videographer: Complete Video Solutions
Tuxes: The Tux Shop on Woodward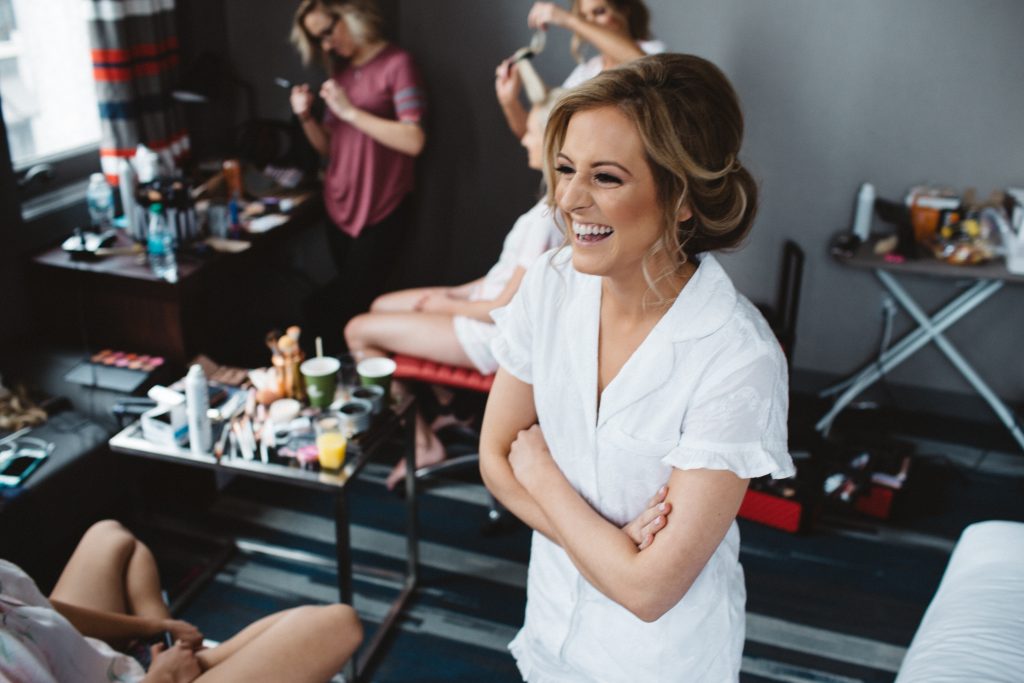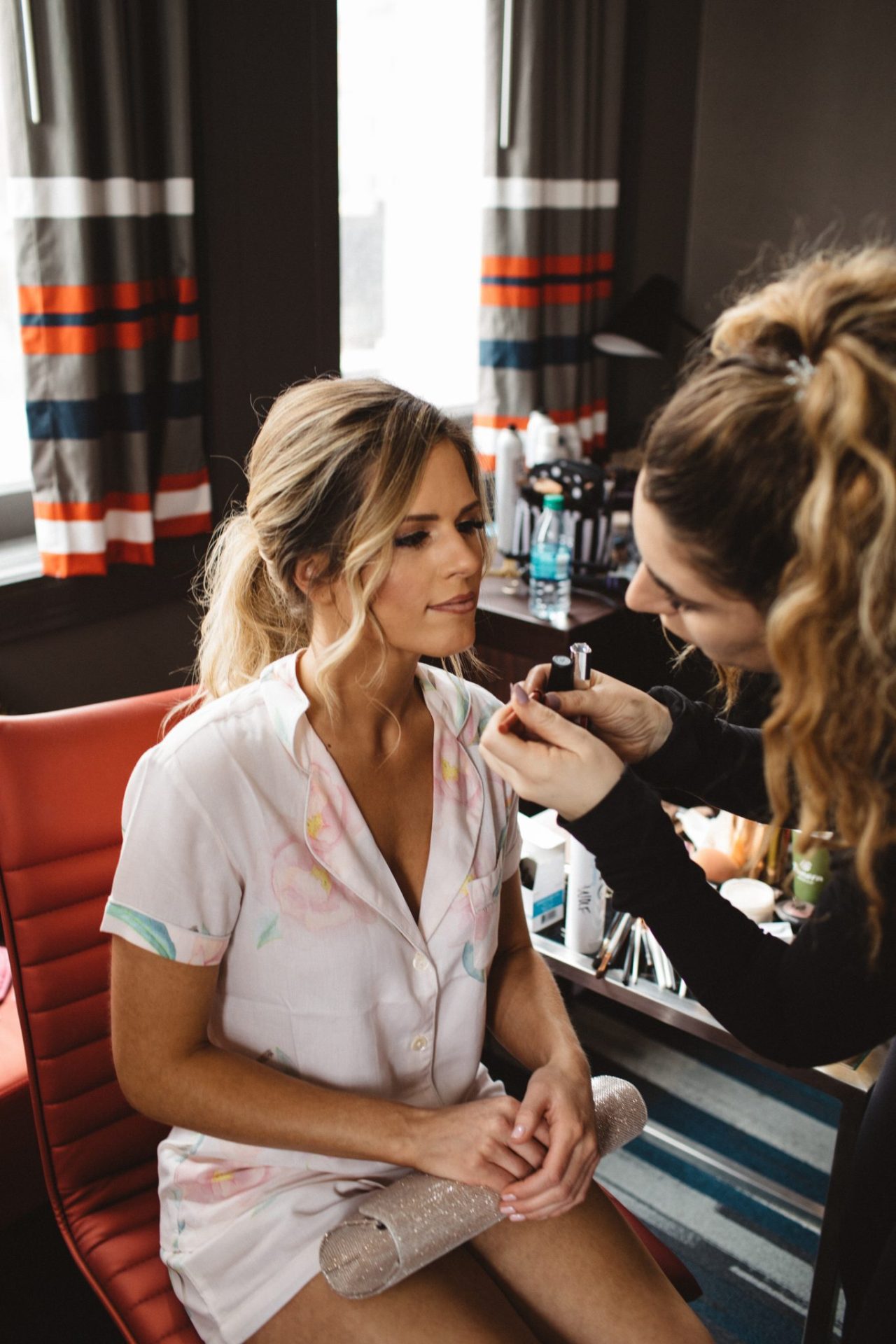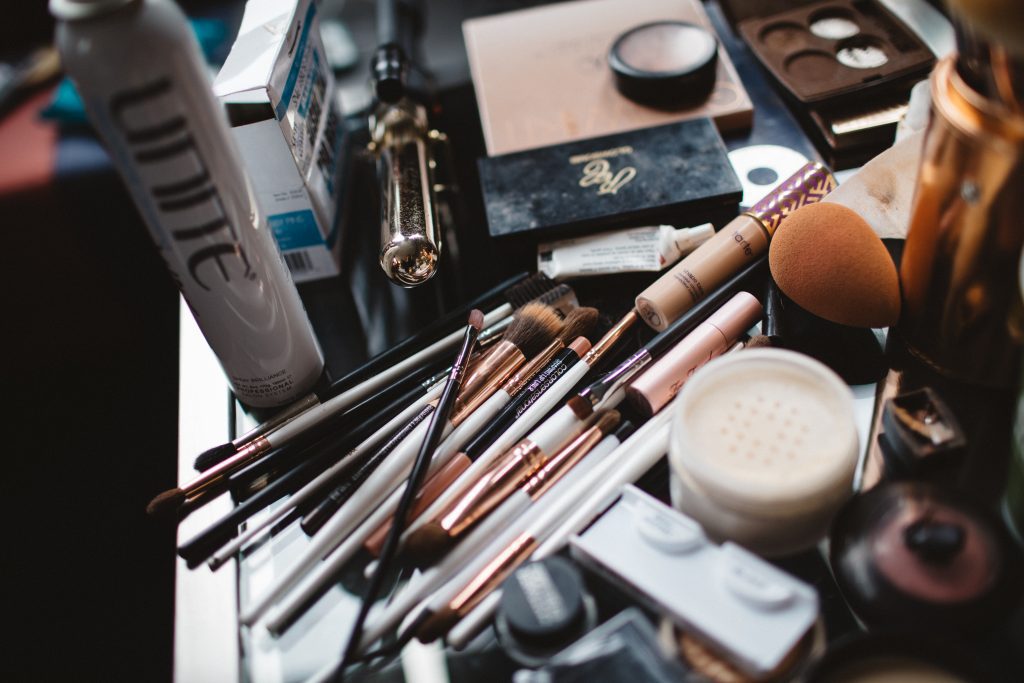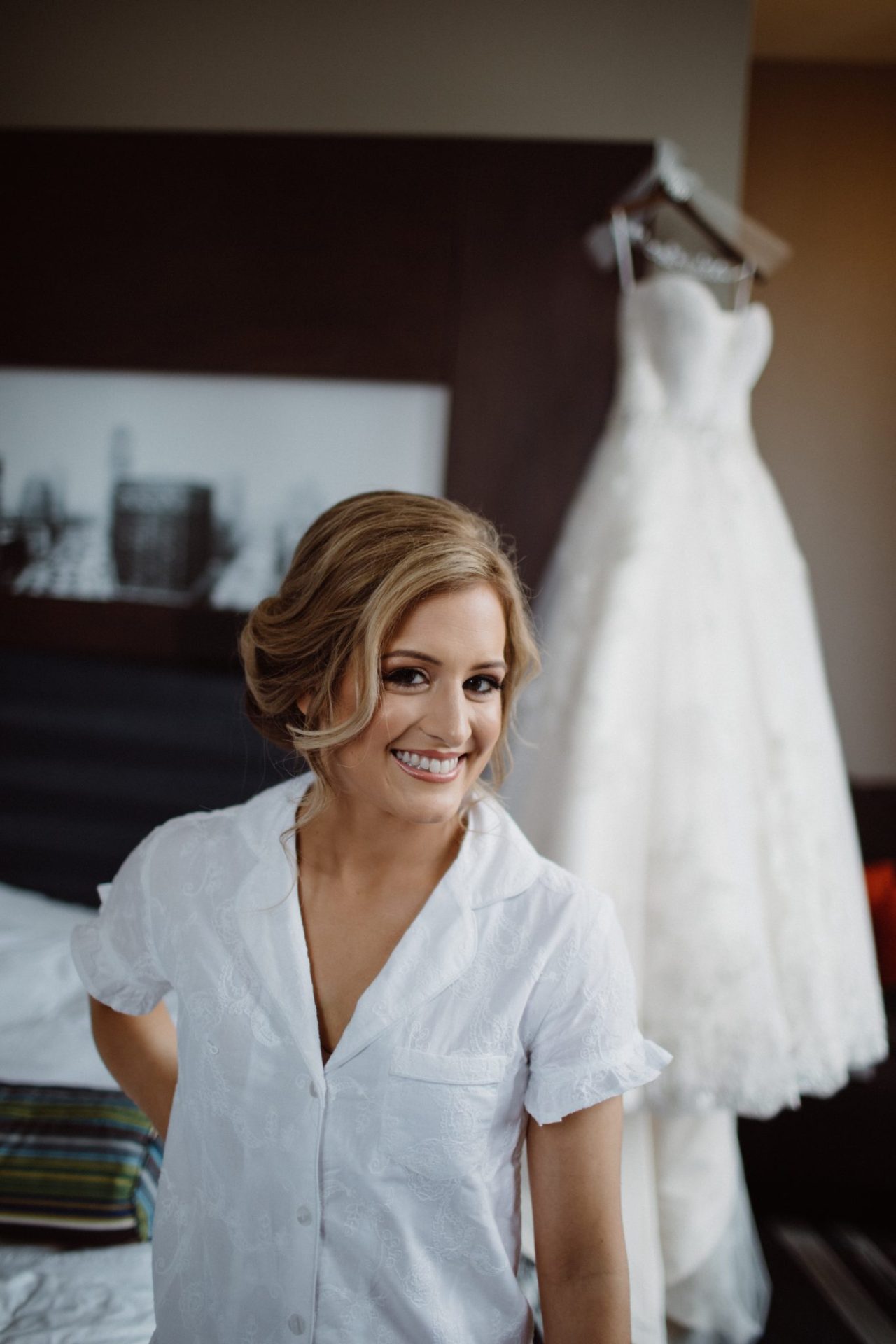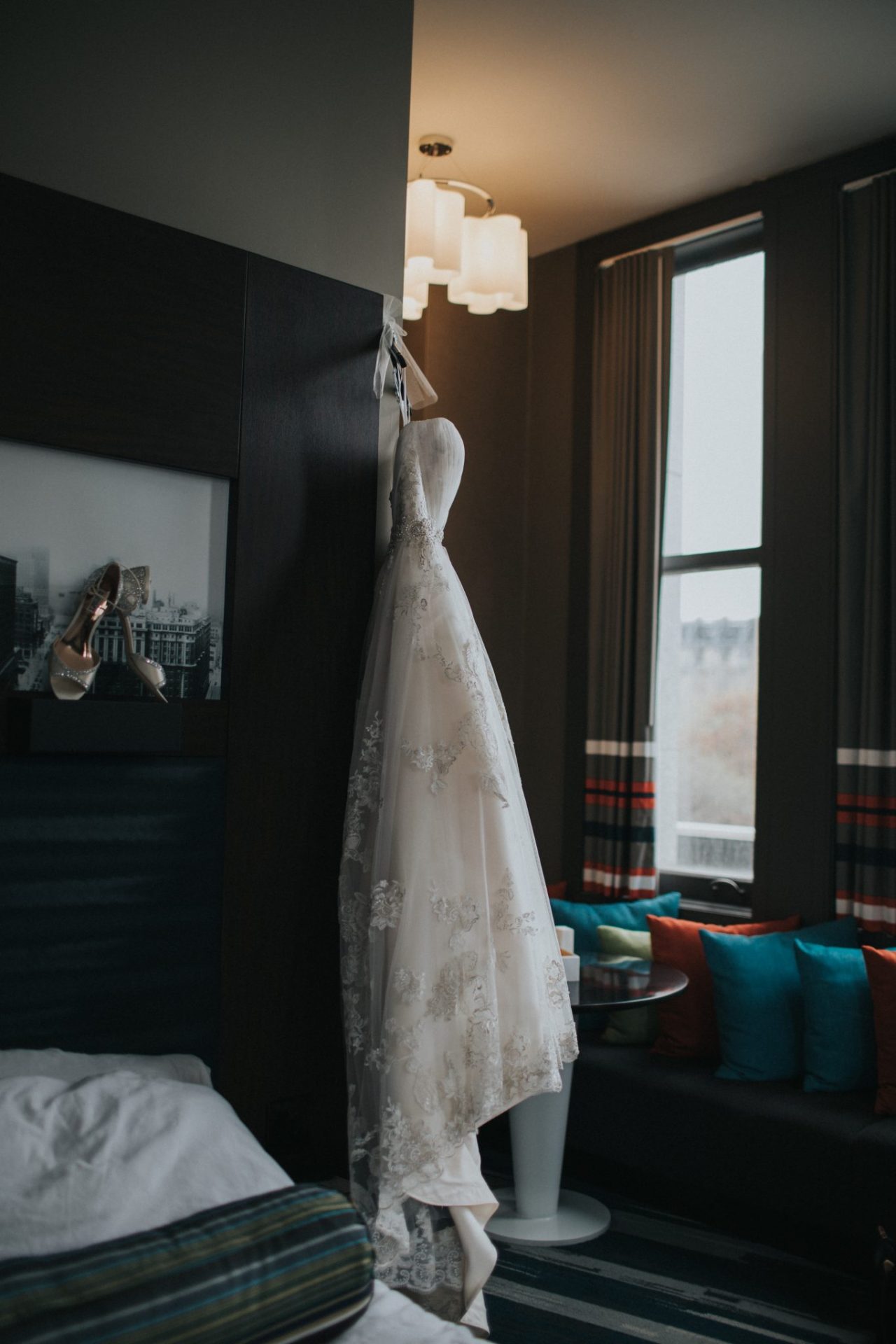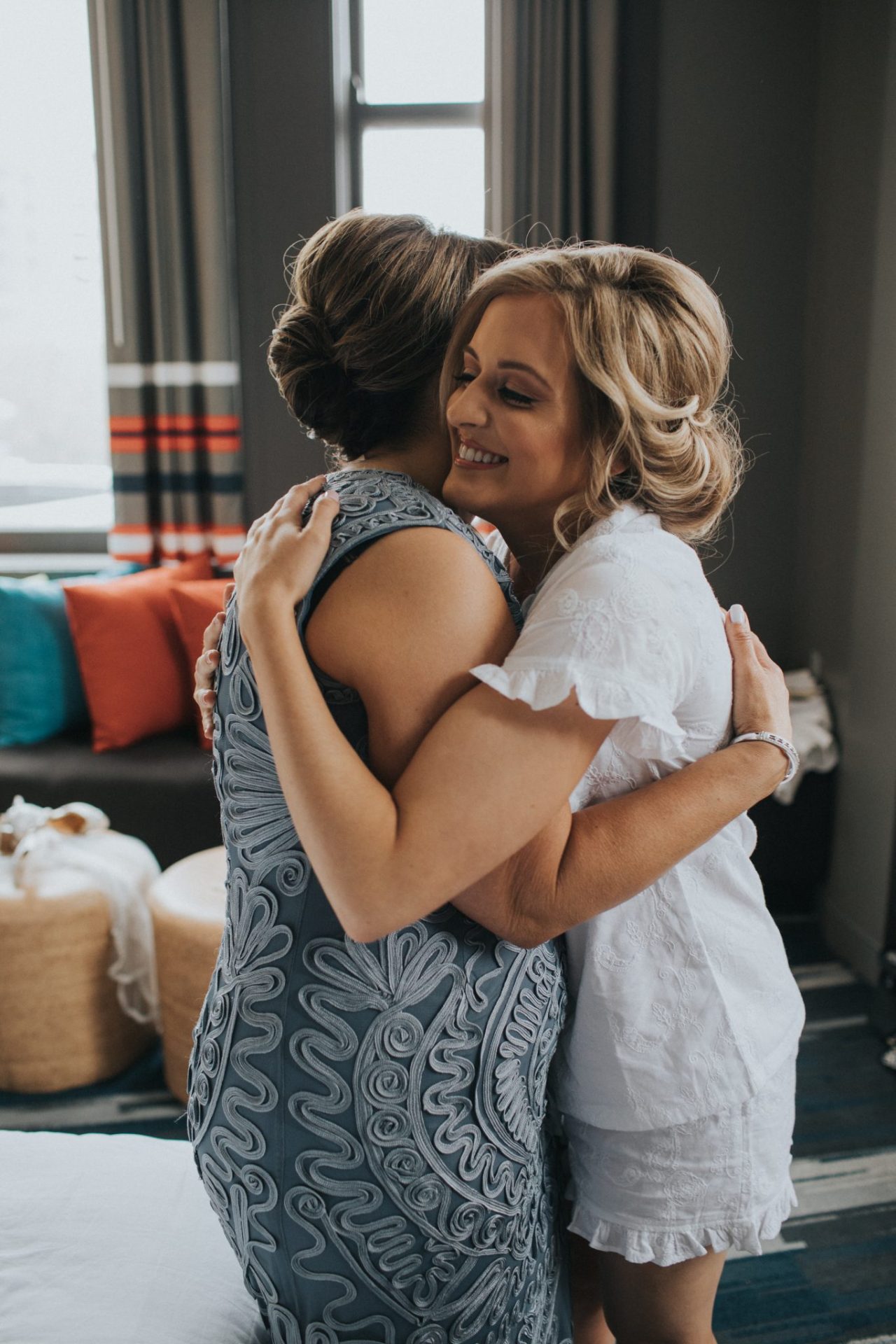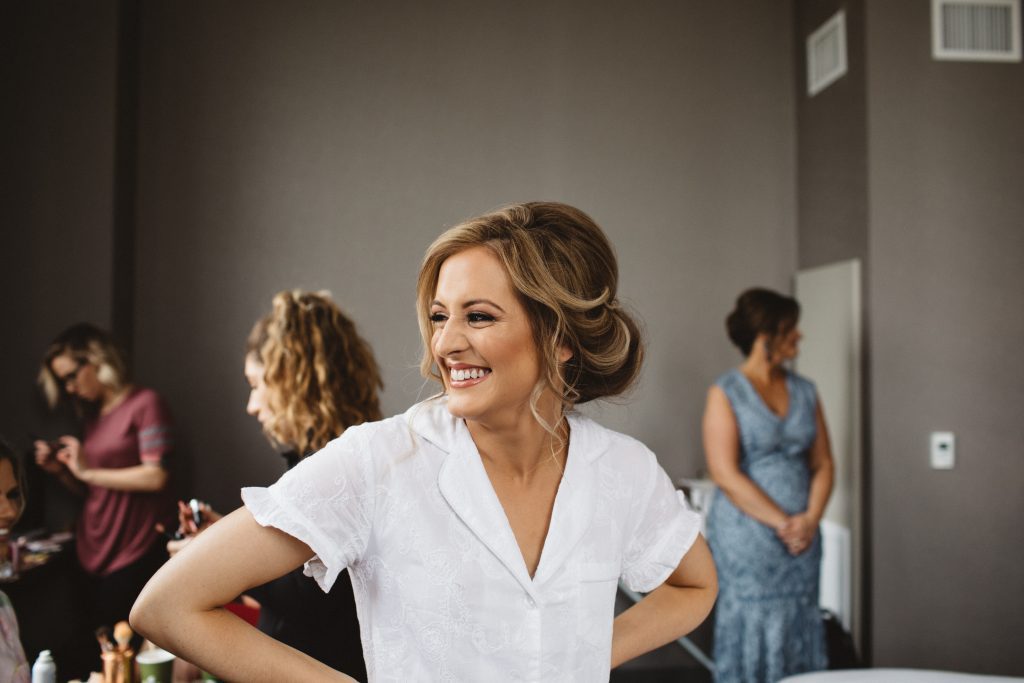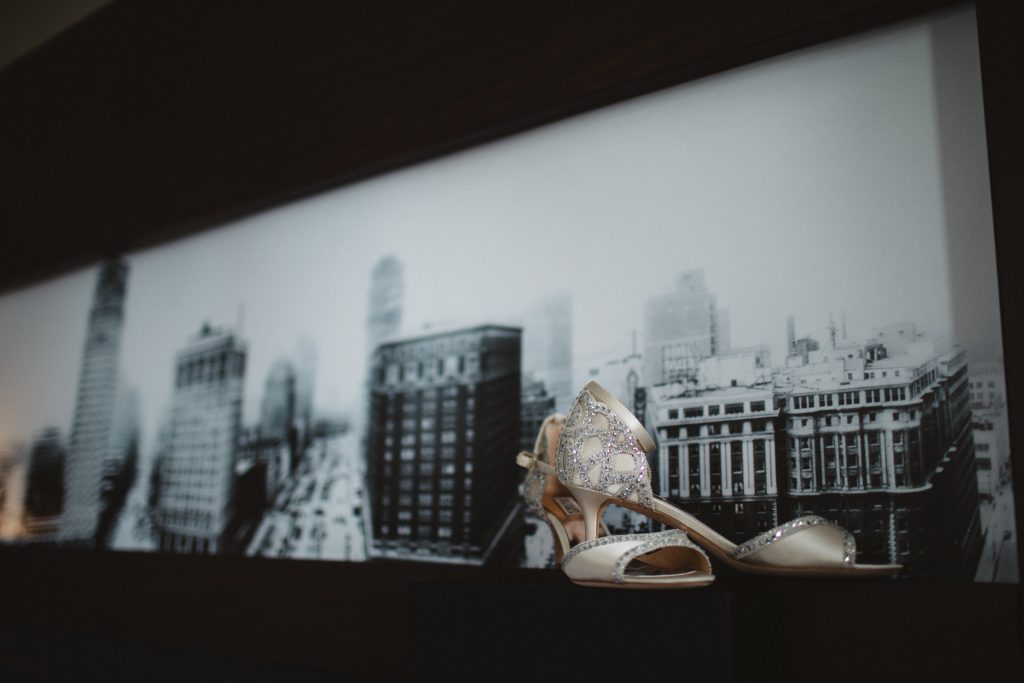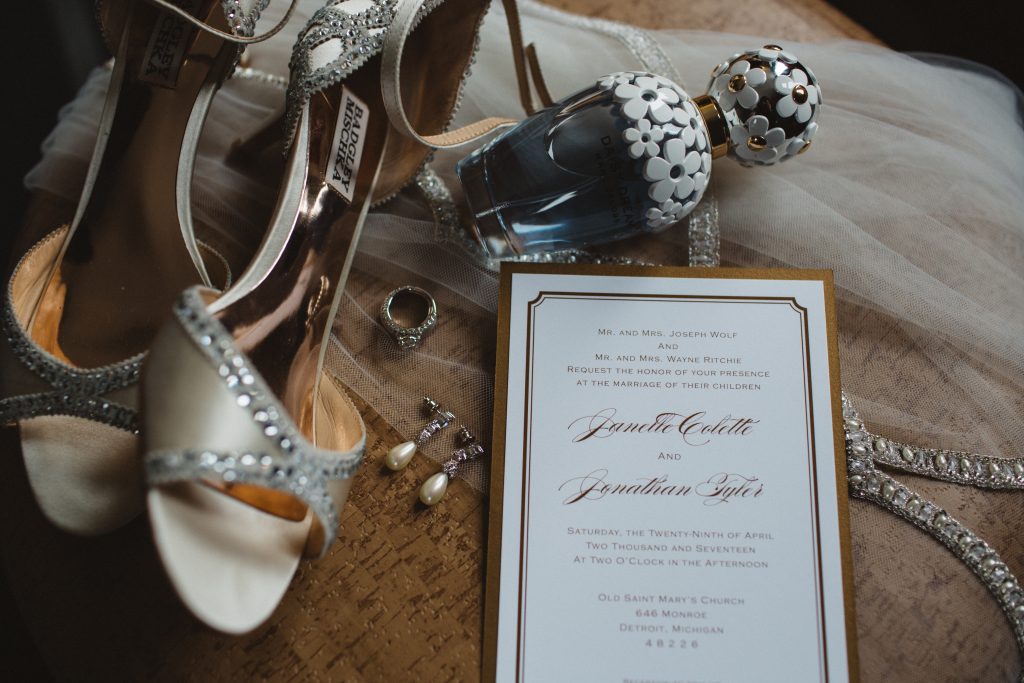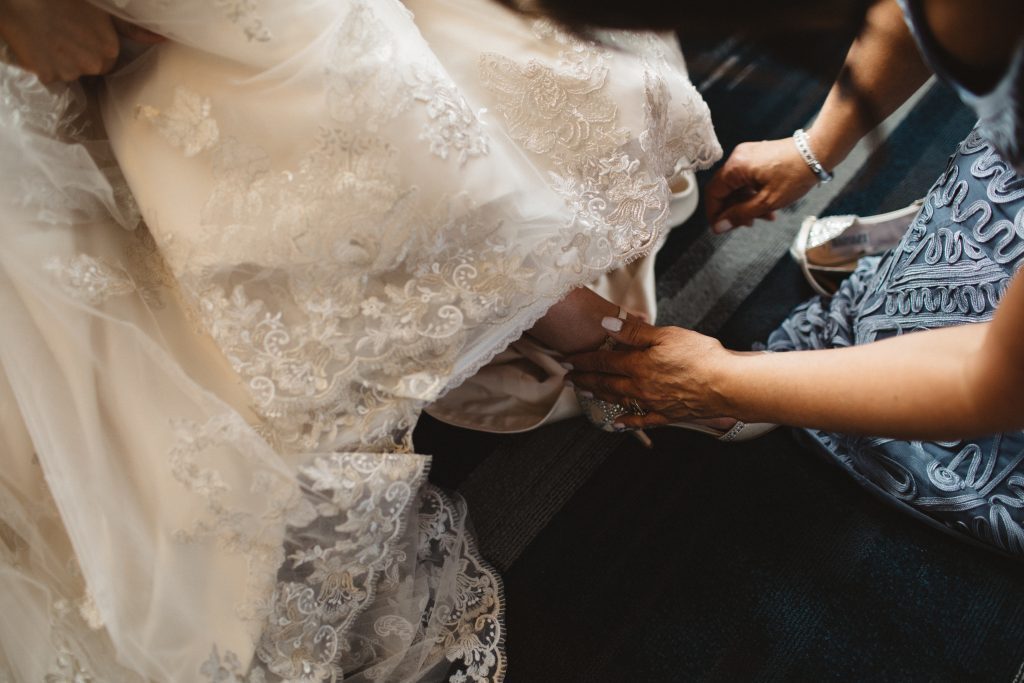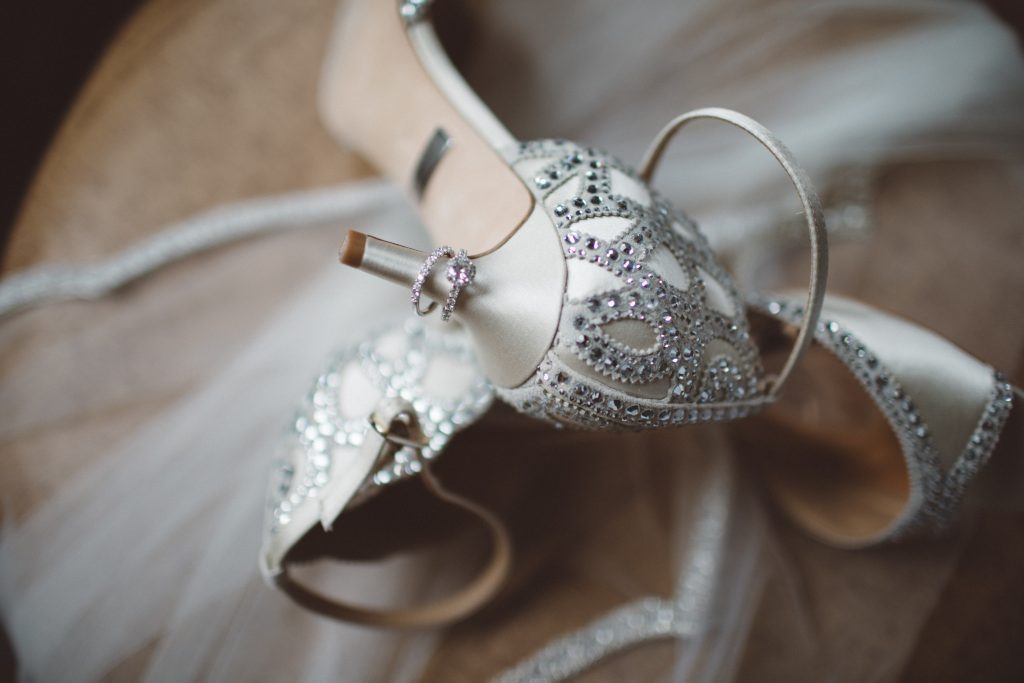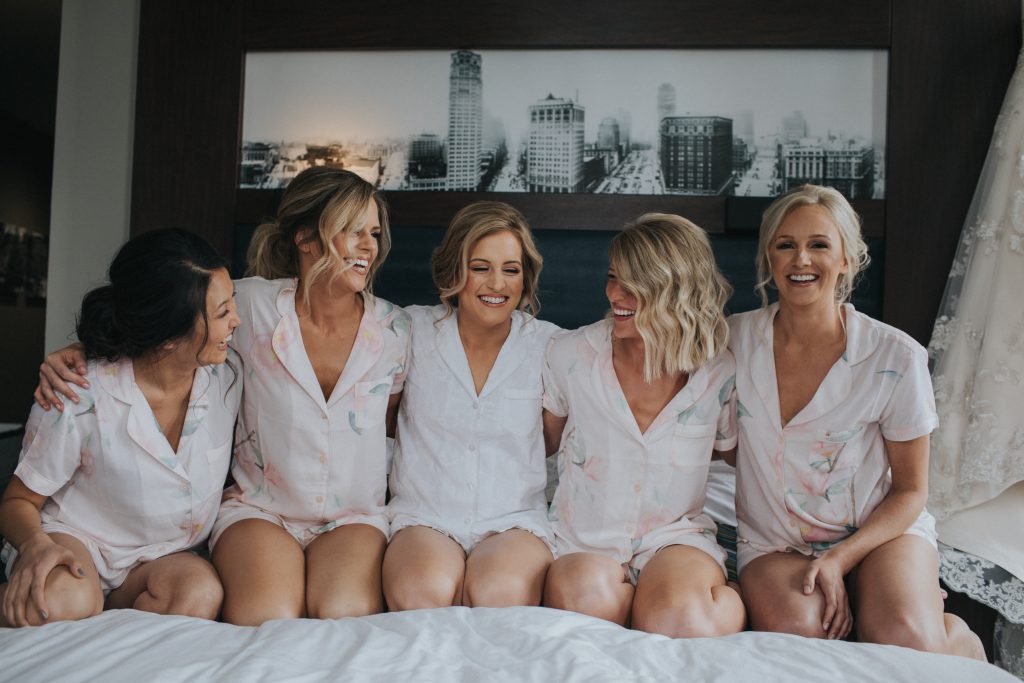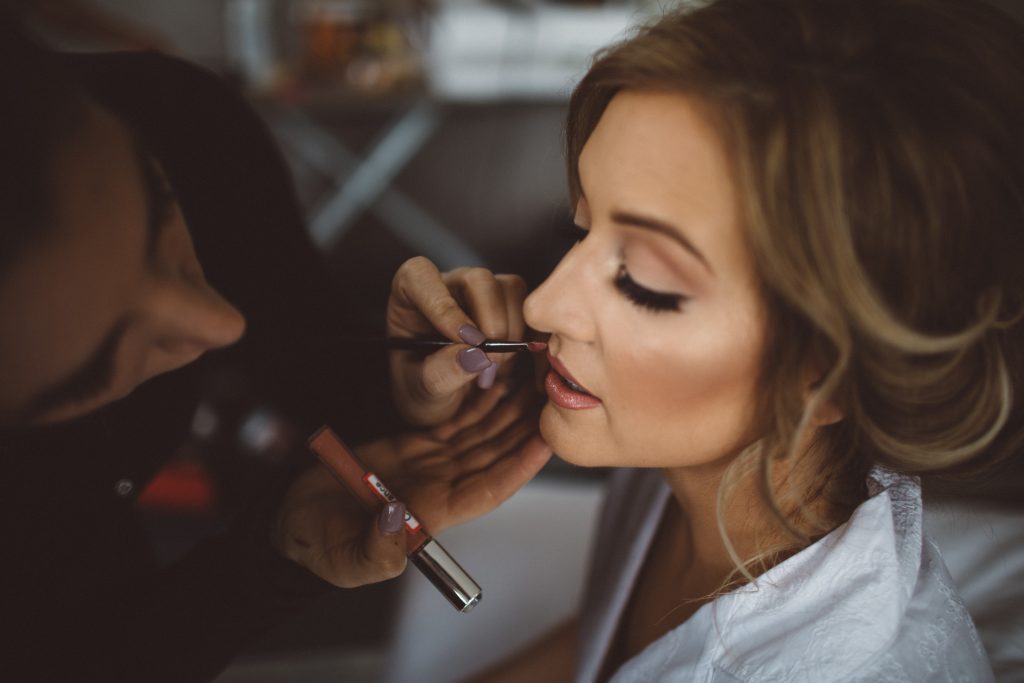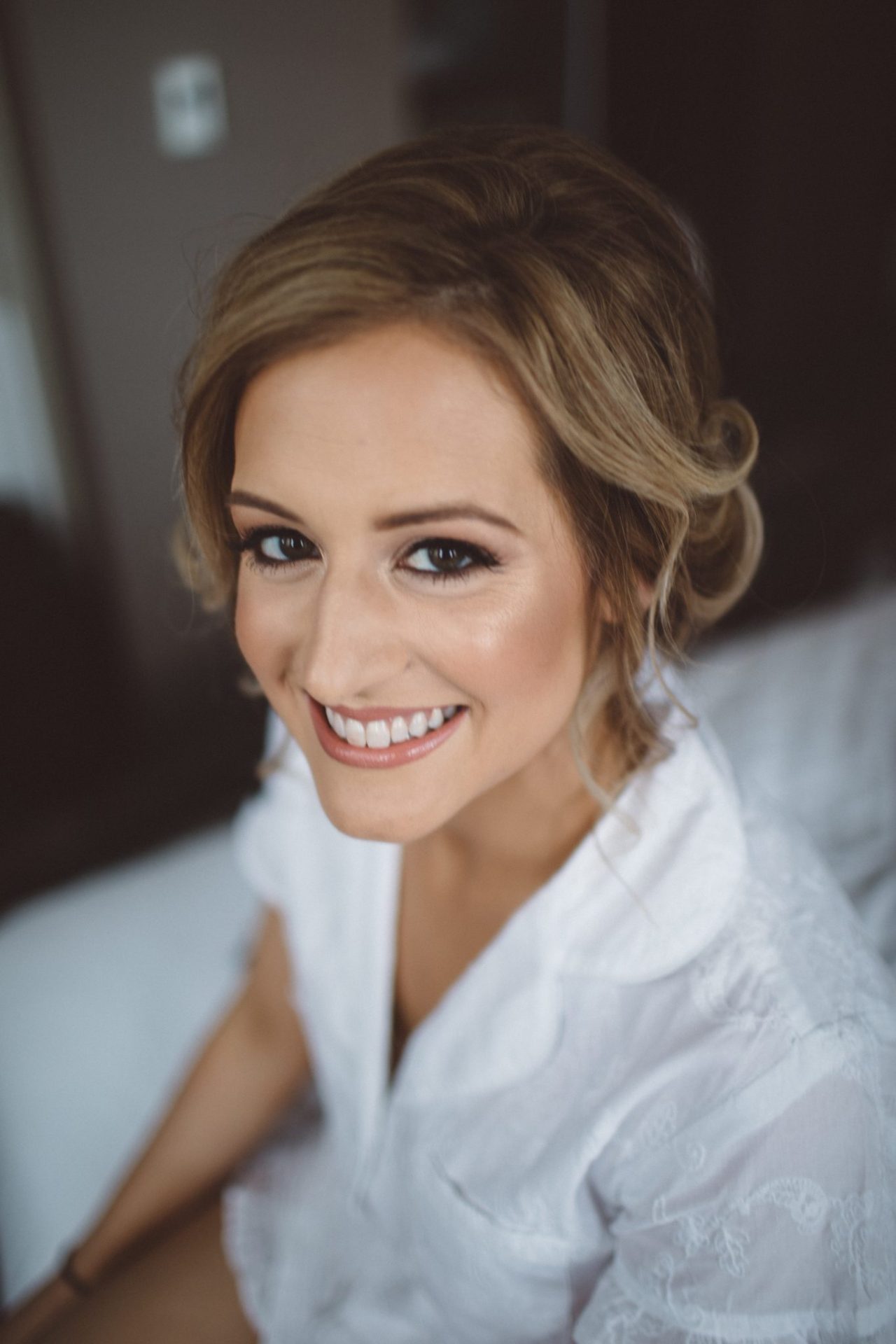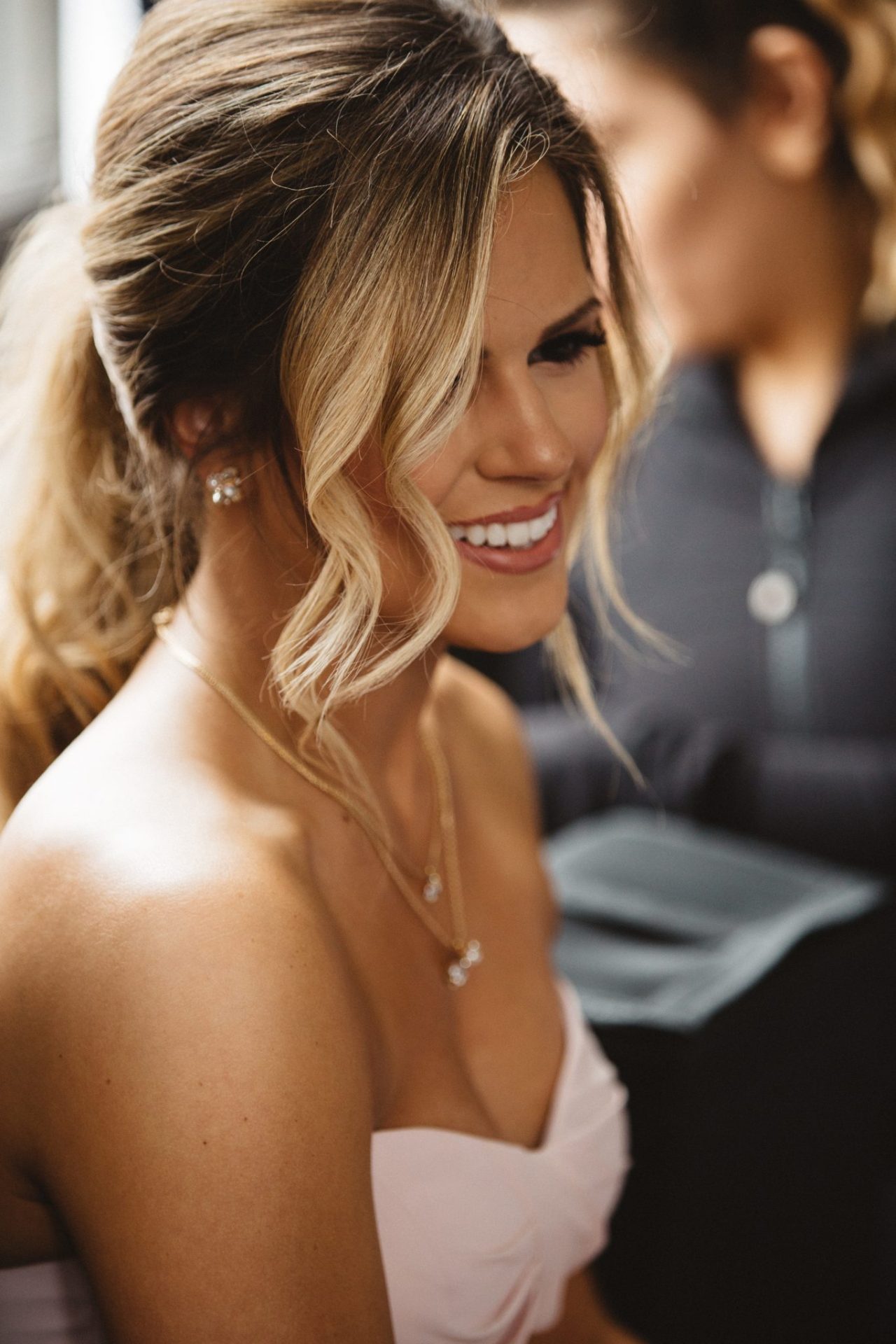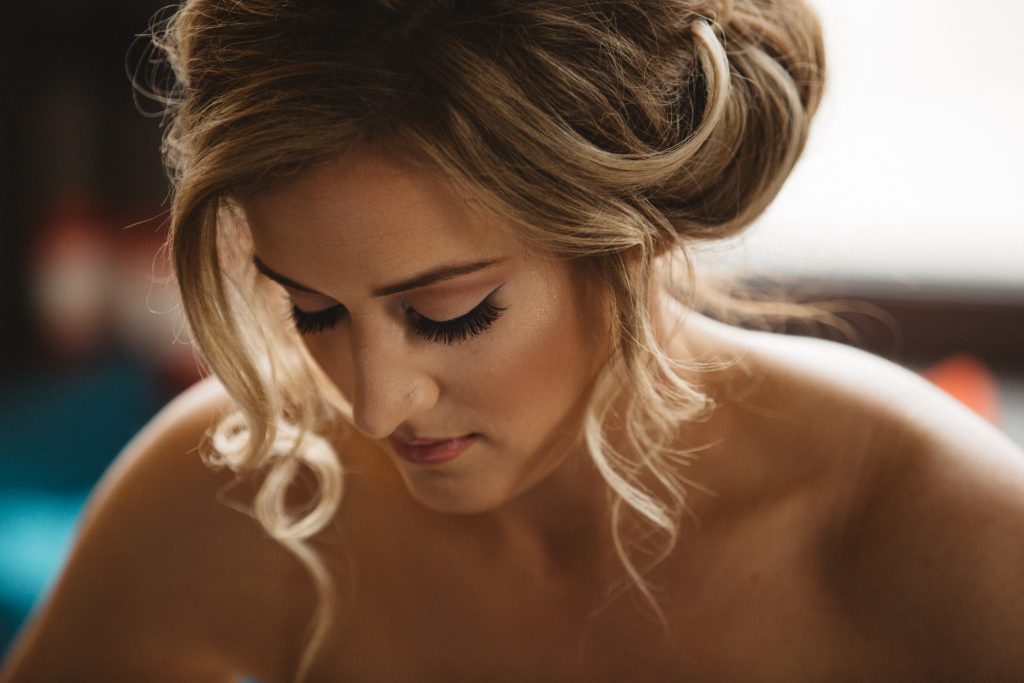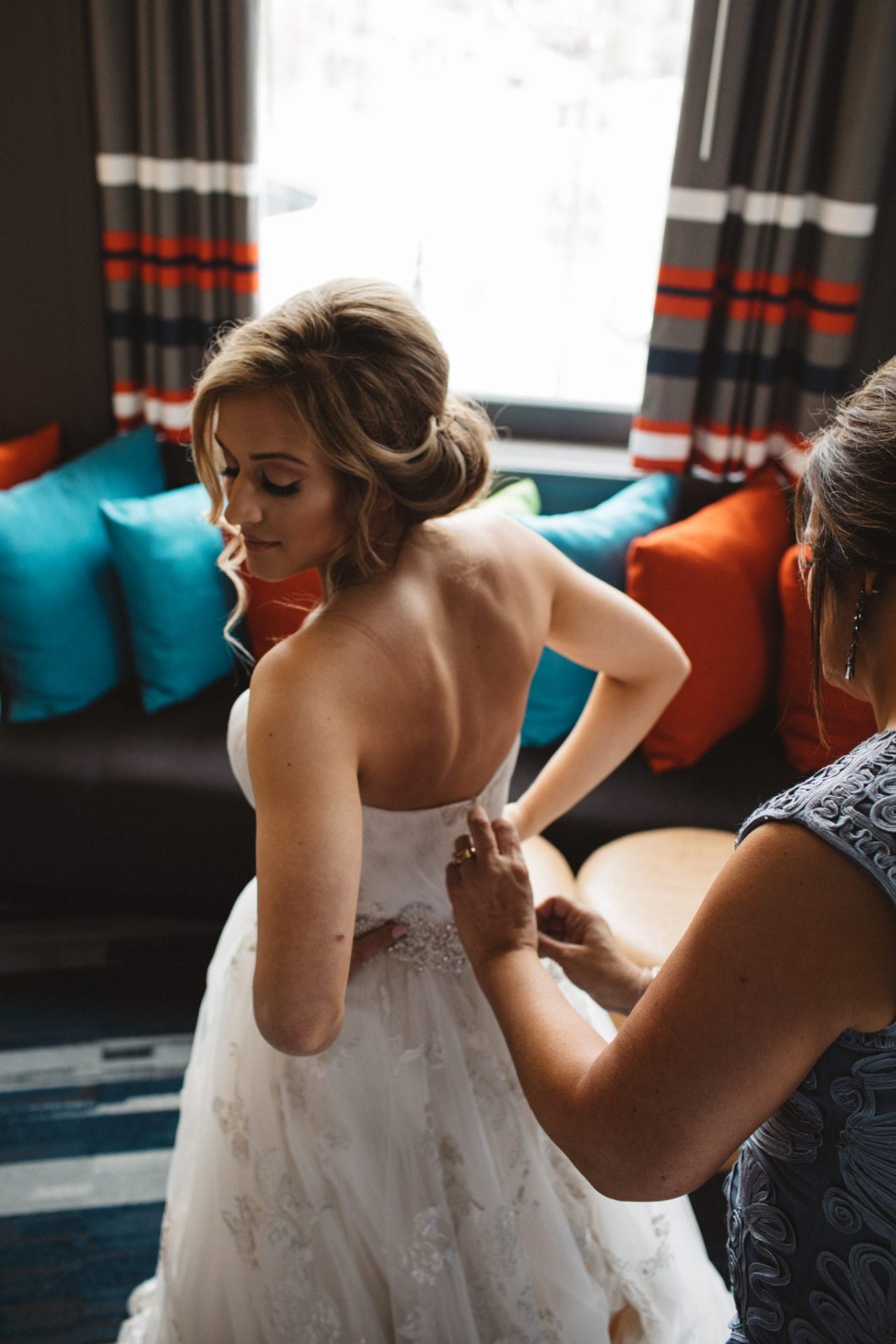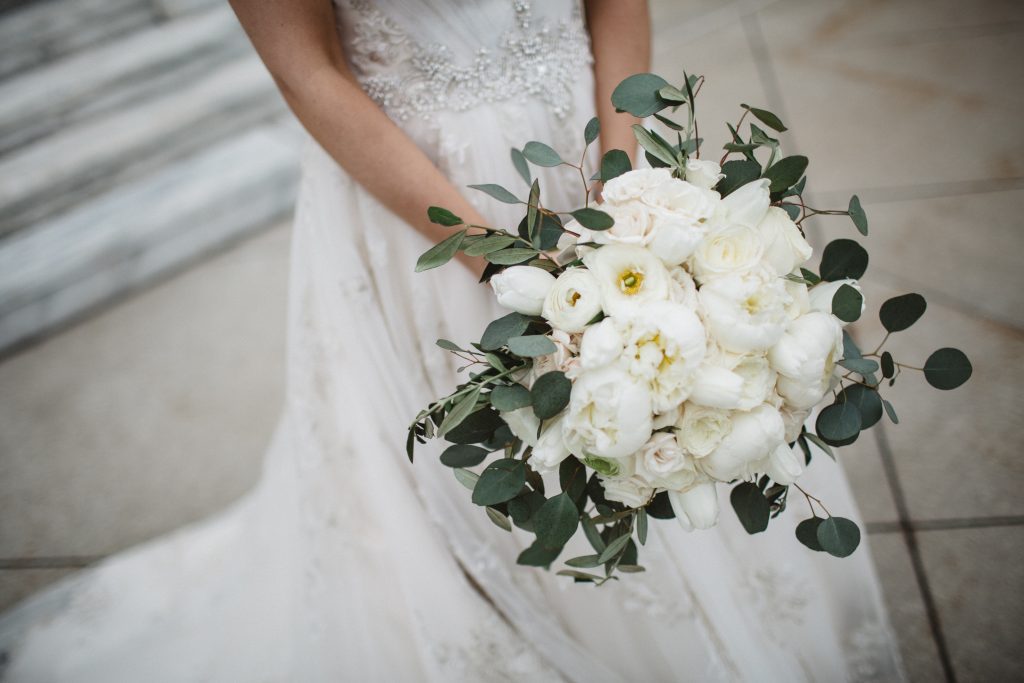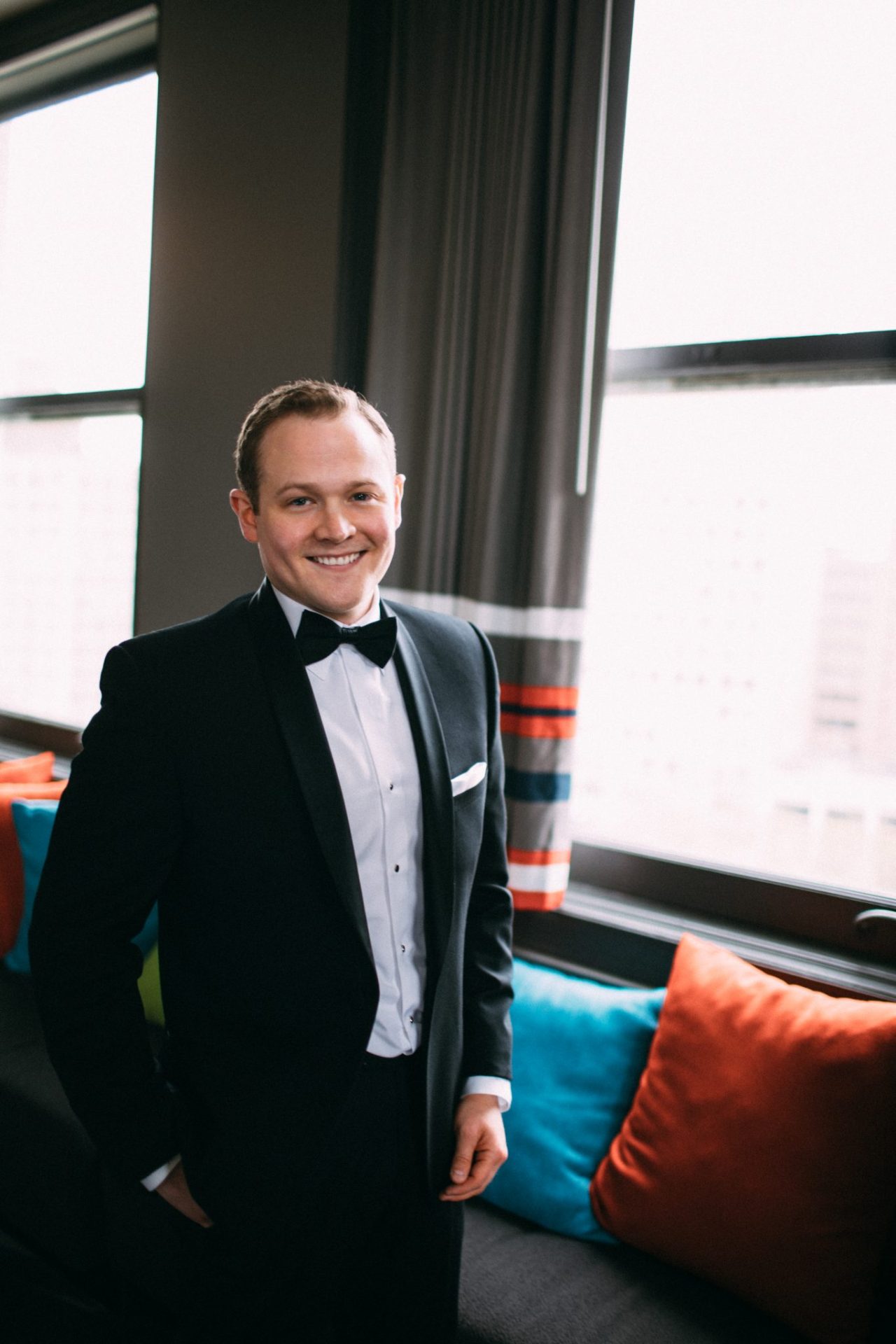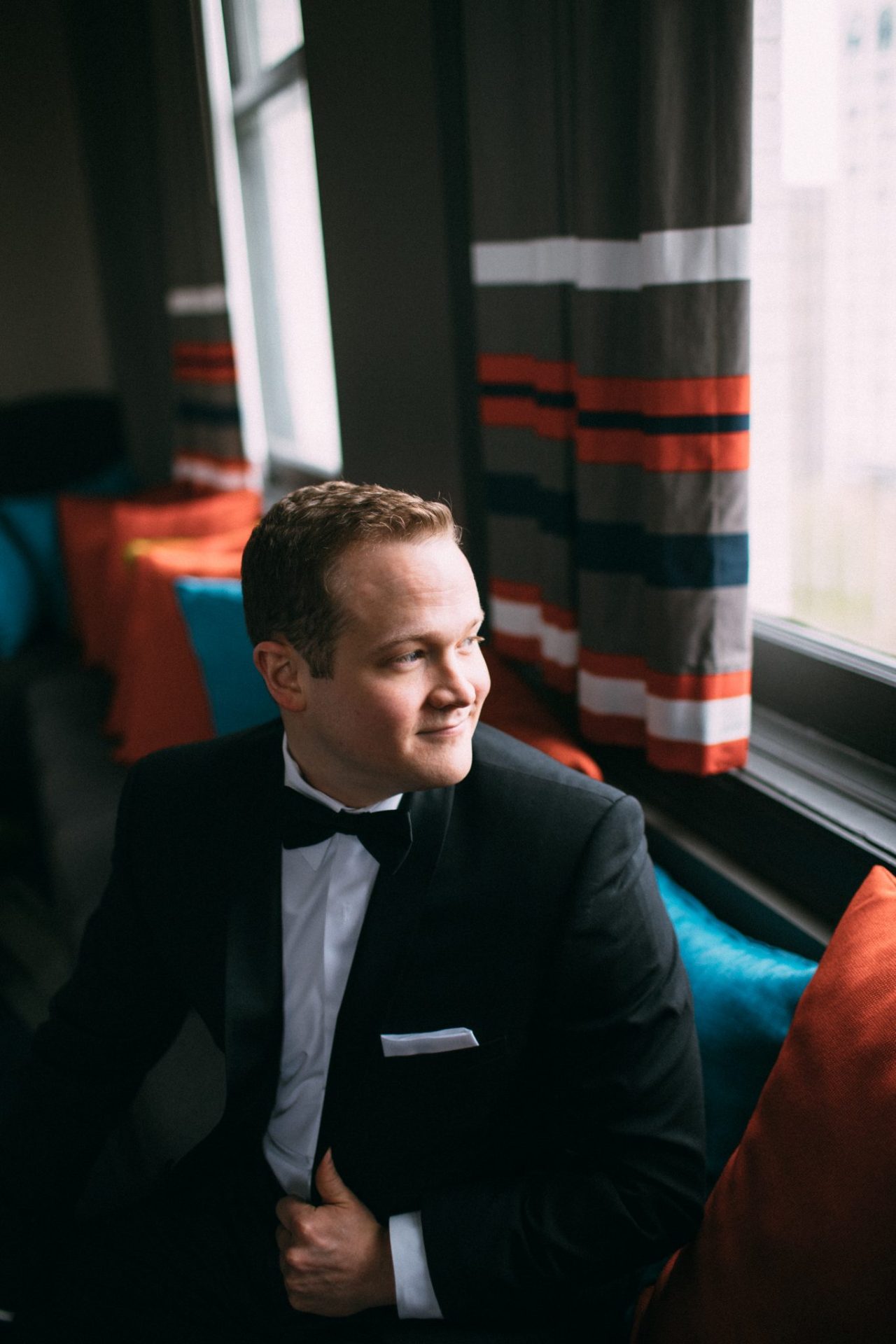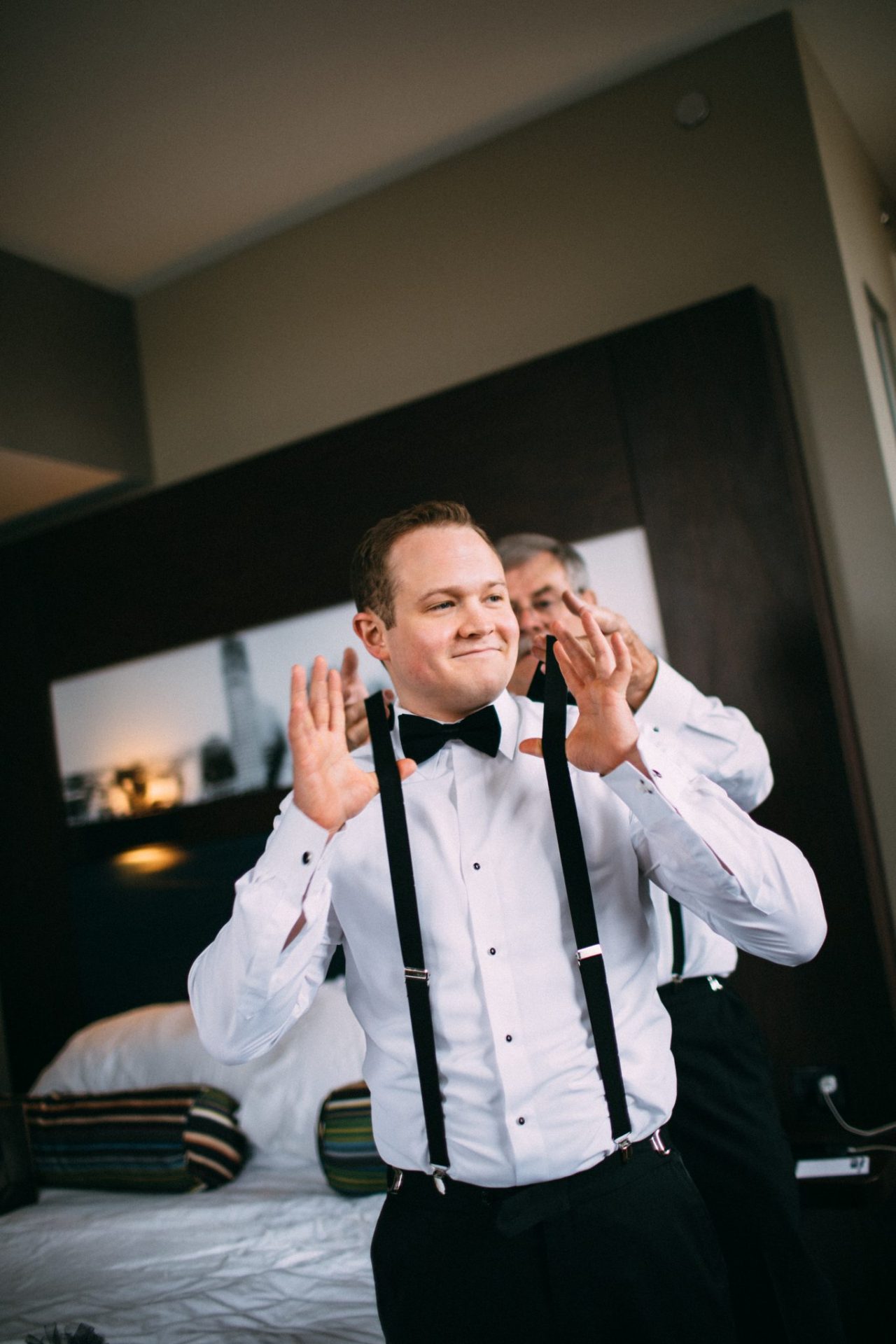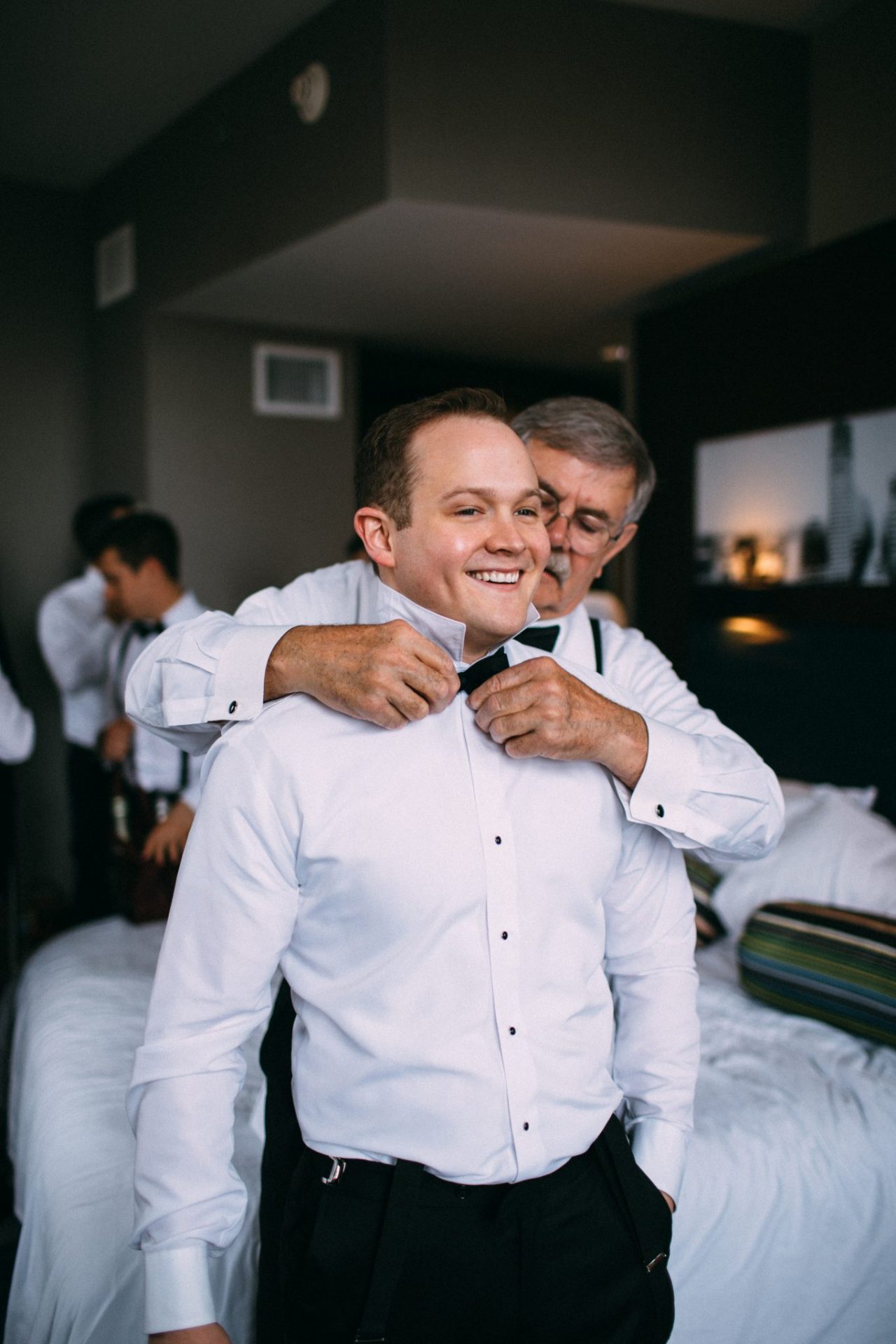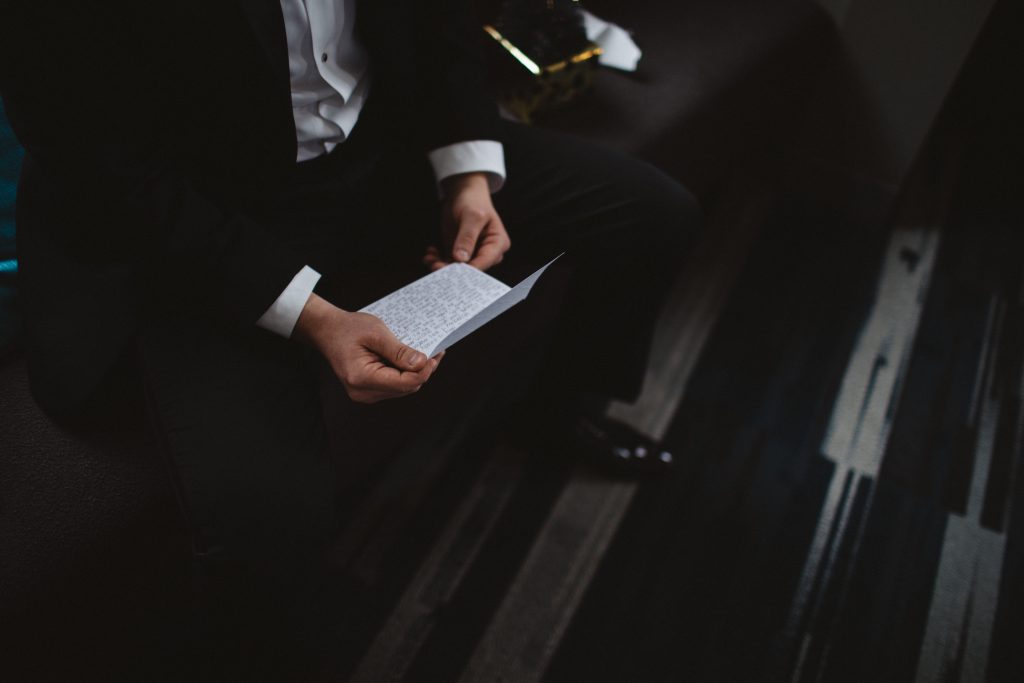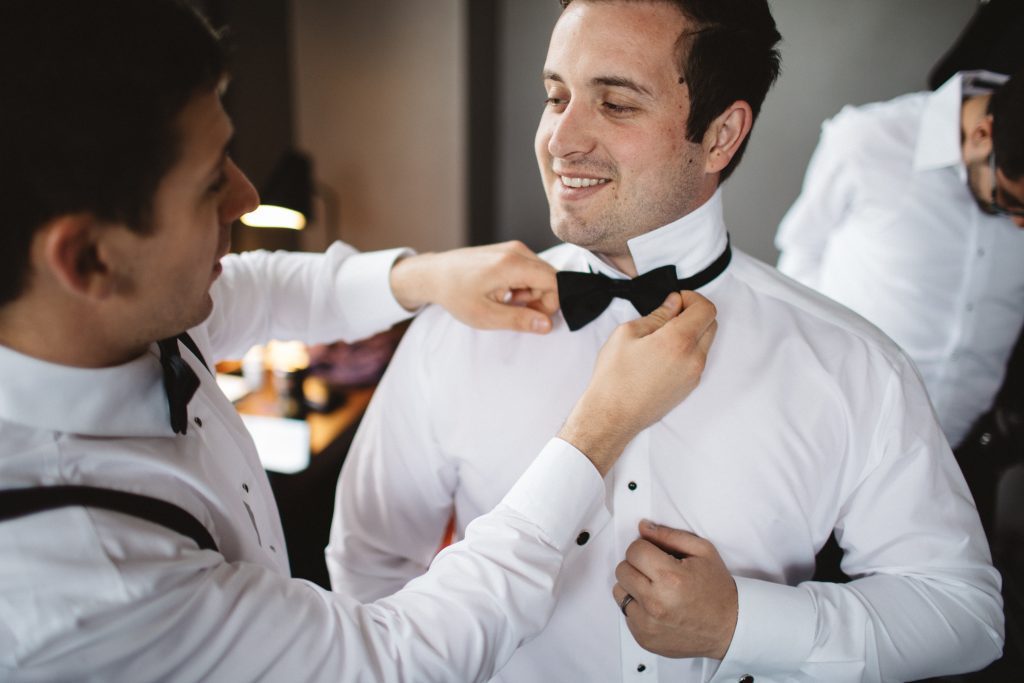 Jon and Janelle said their vows at Old St. Mary's in Greektown, Detroit.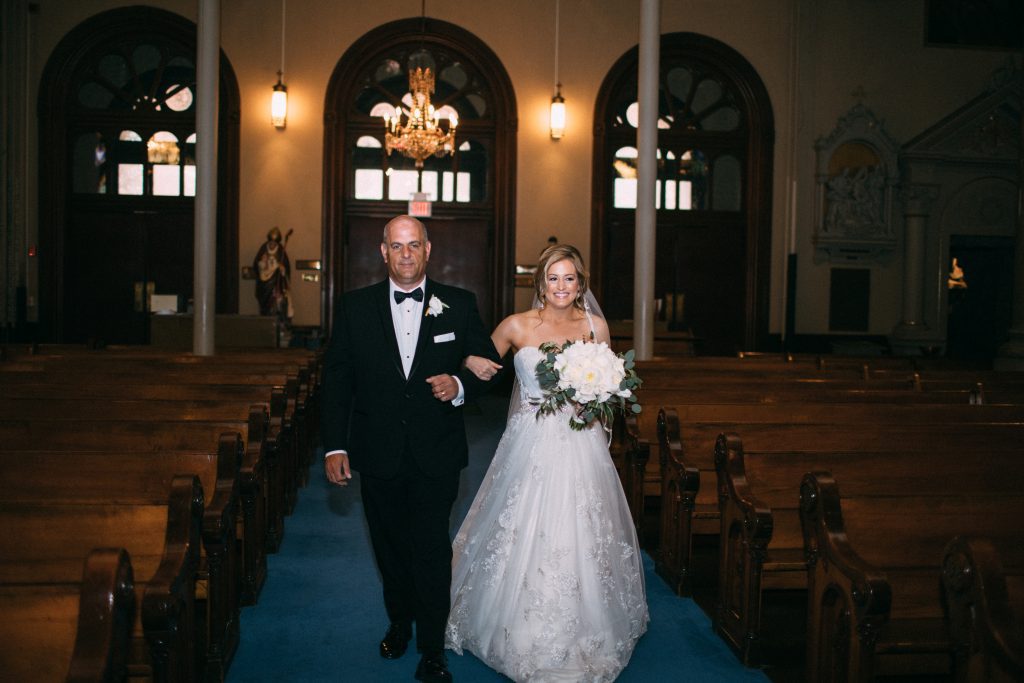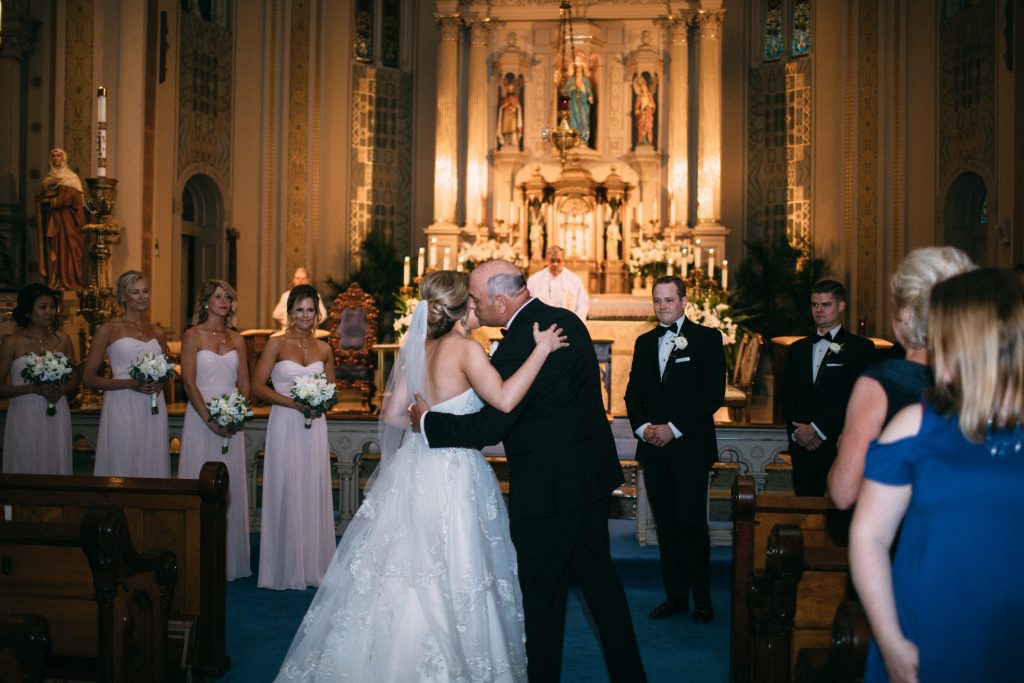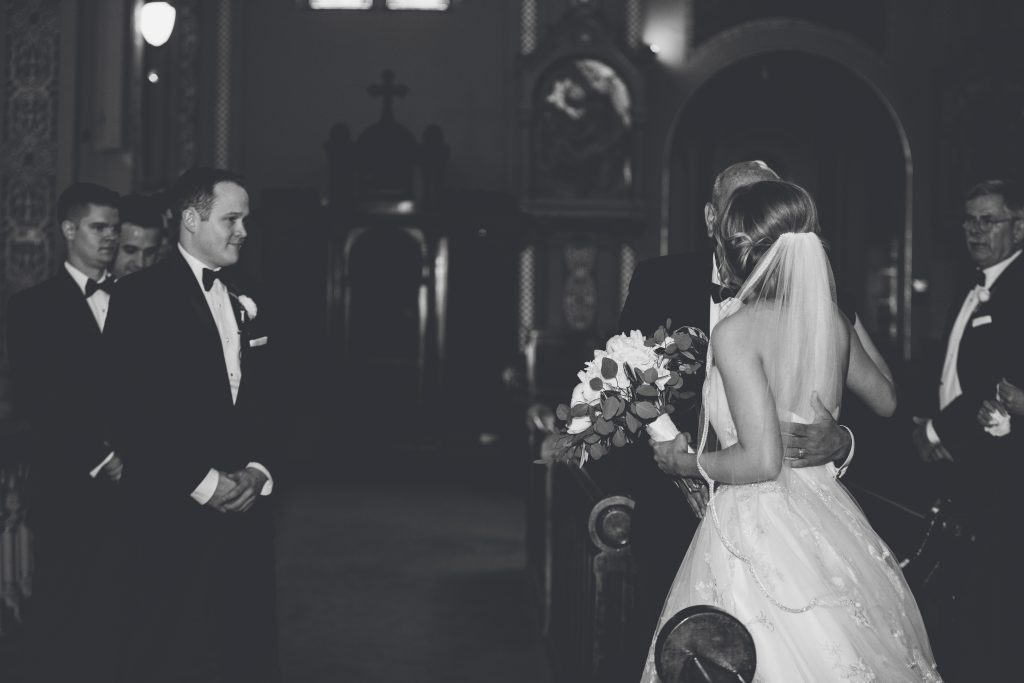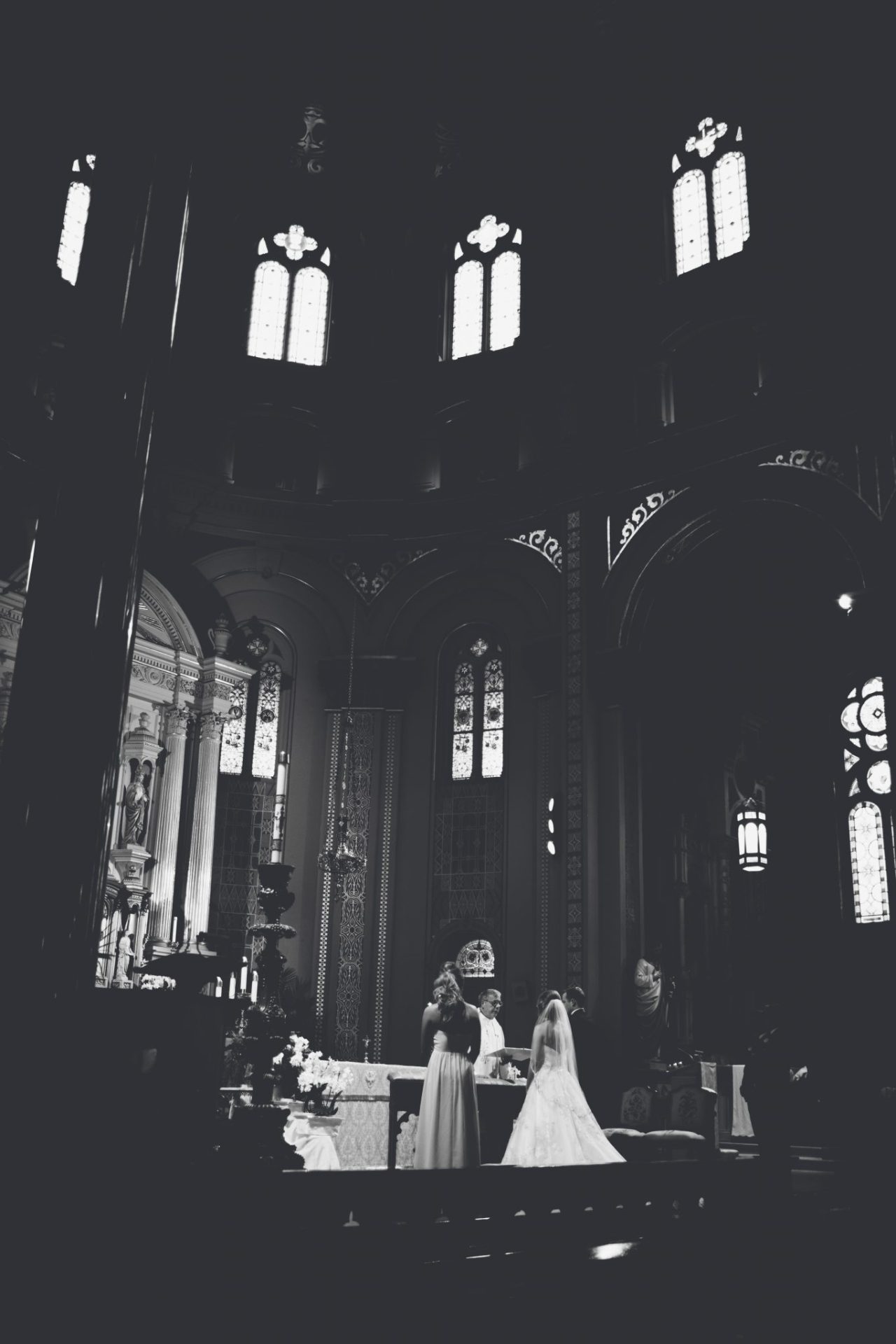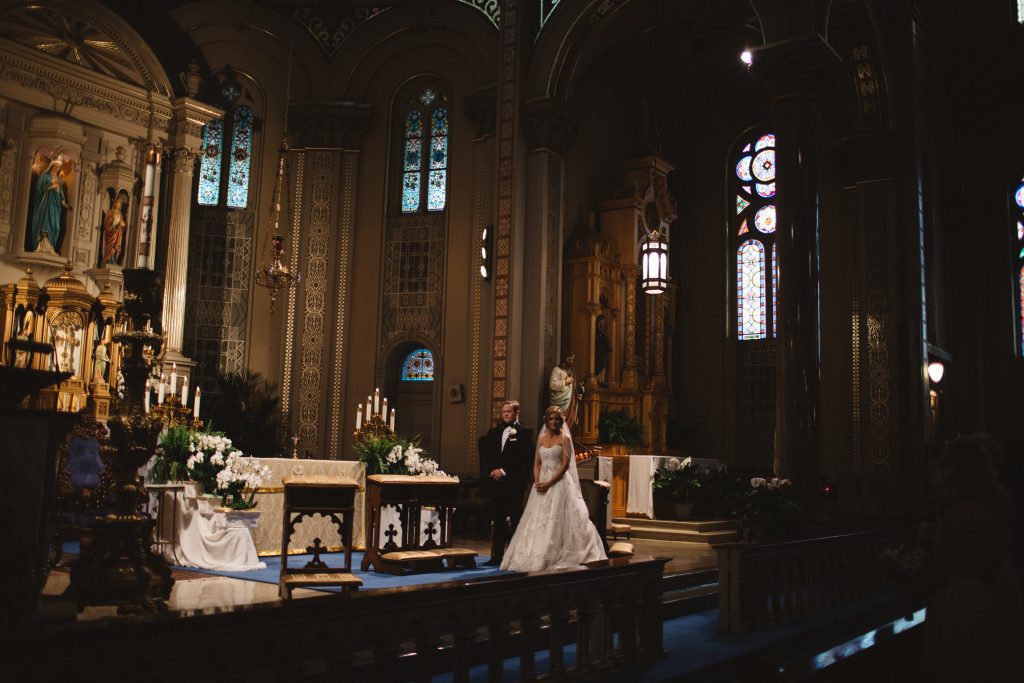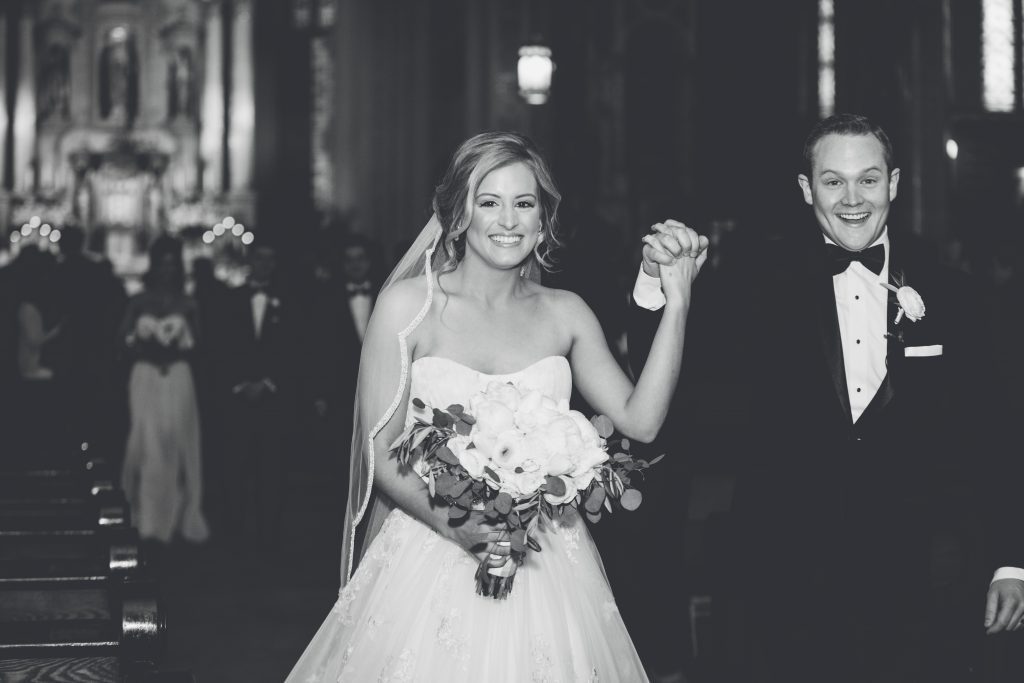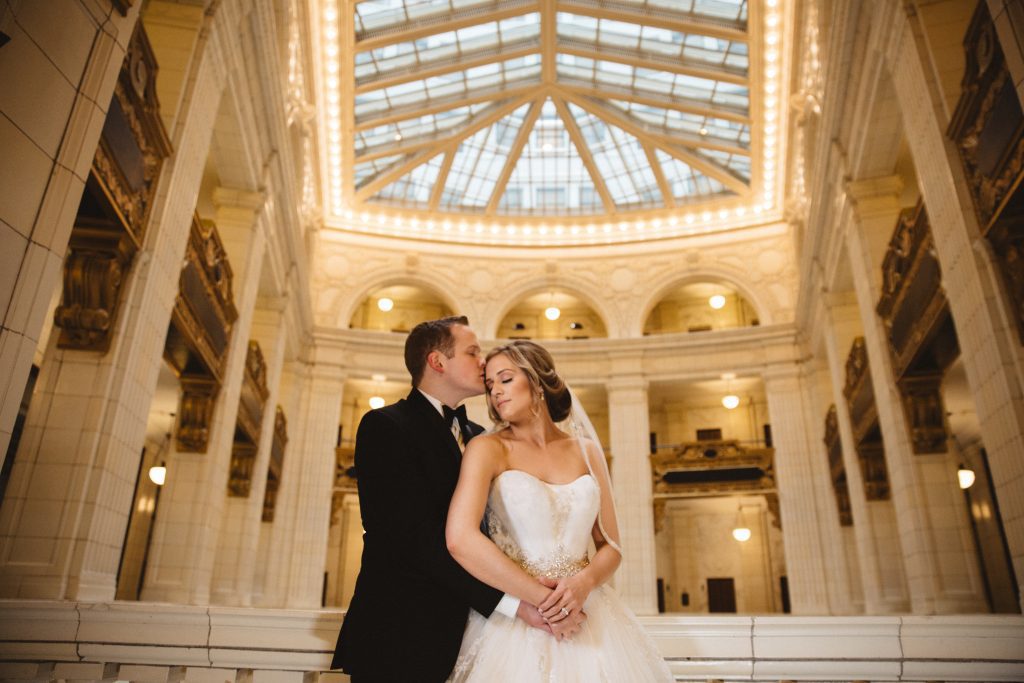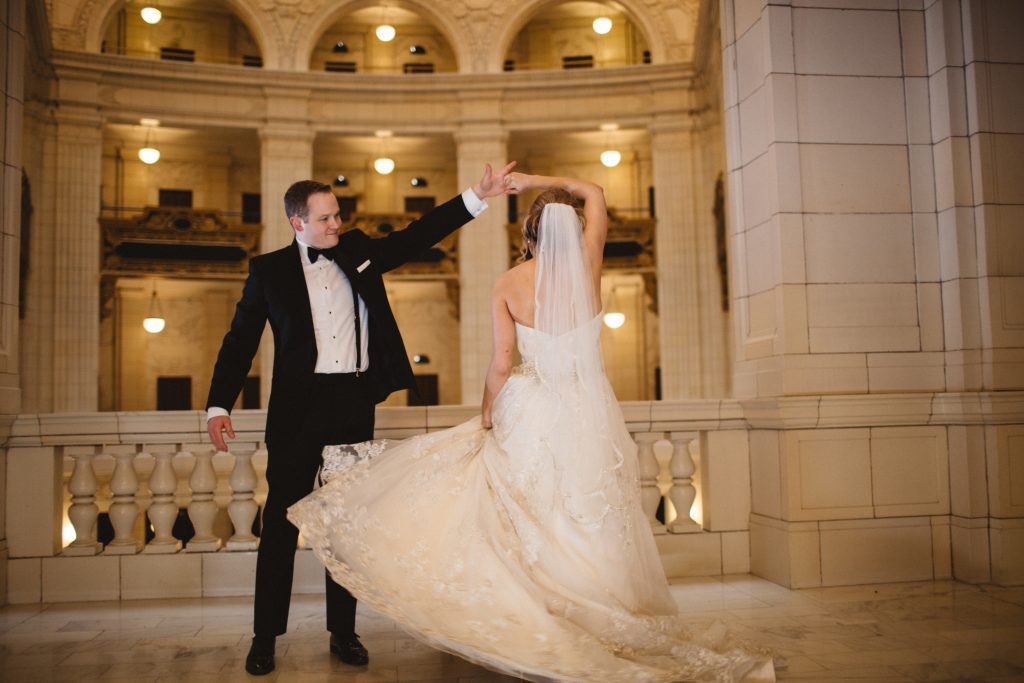 "Our love story began with our mutual passion for helping others.  We met in graduate school in Wayne State University's Speech Language Pathology program.  Jonathan was one of three guys in the program so he was hard to miss, but apparently I caught his eye as well because shortly after school began we were inseparable.  On our very first date, Jonathan met my entire family, and while I thought he would be nervous, he took it in stride and even convinced my mom that he was "the one."  Over the next four years, we spent our time traveling, fixing up a house, and exploring Detroit; a city we fell in love with and ended up being the inspiration for our wedding day."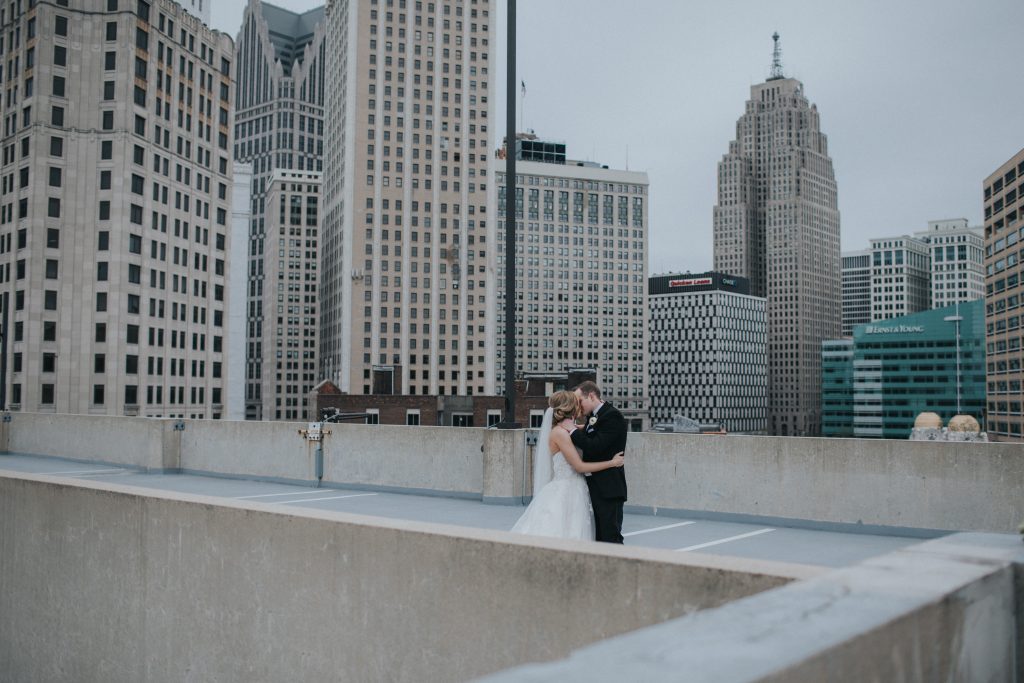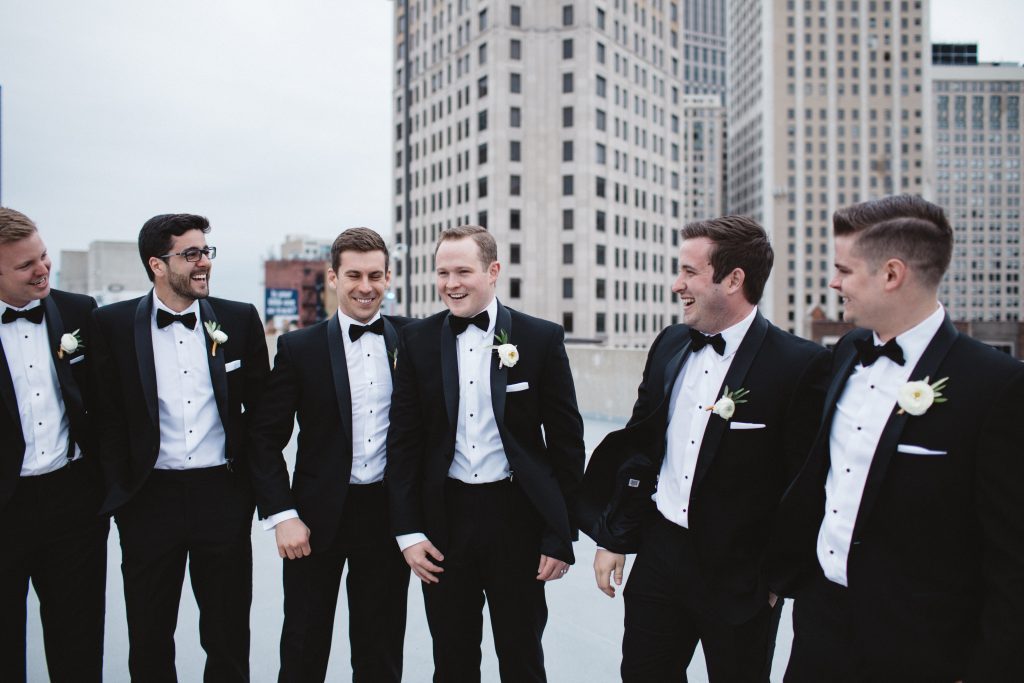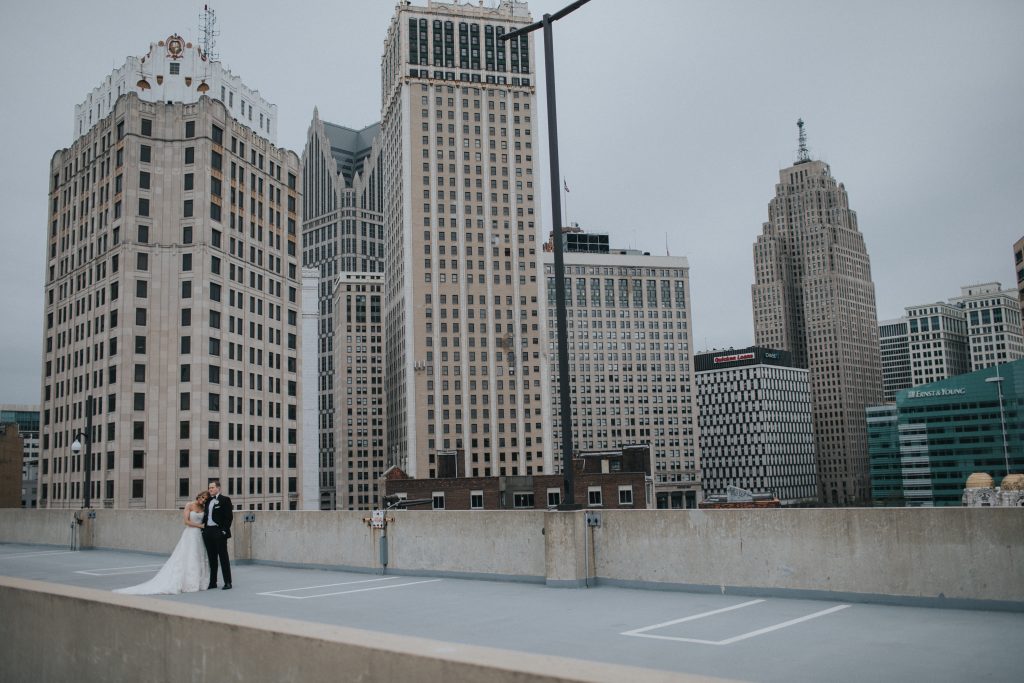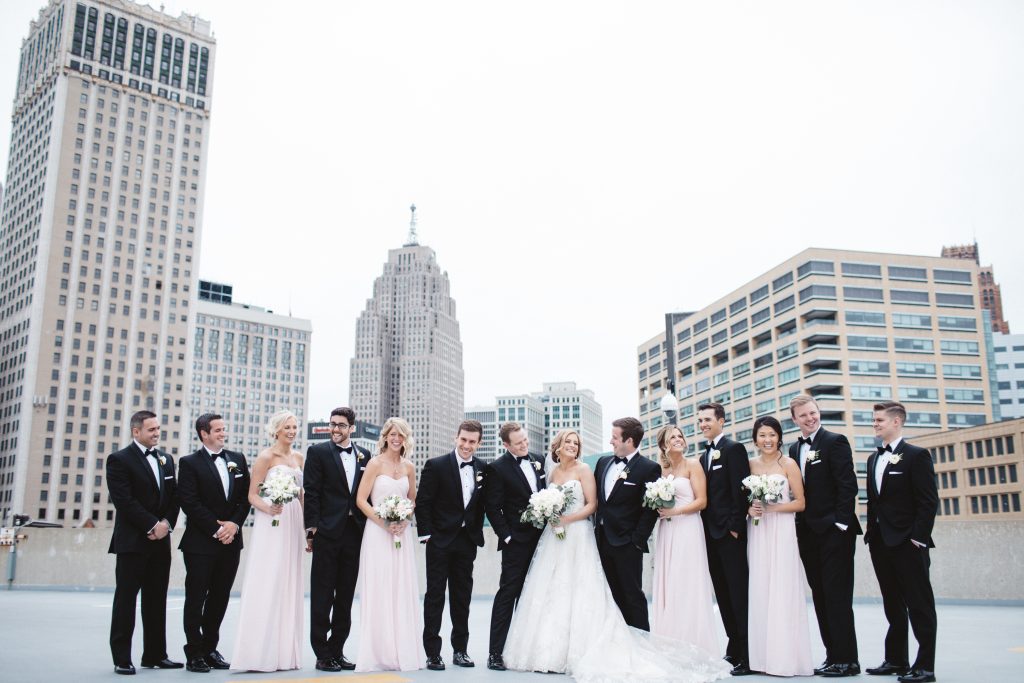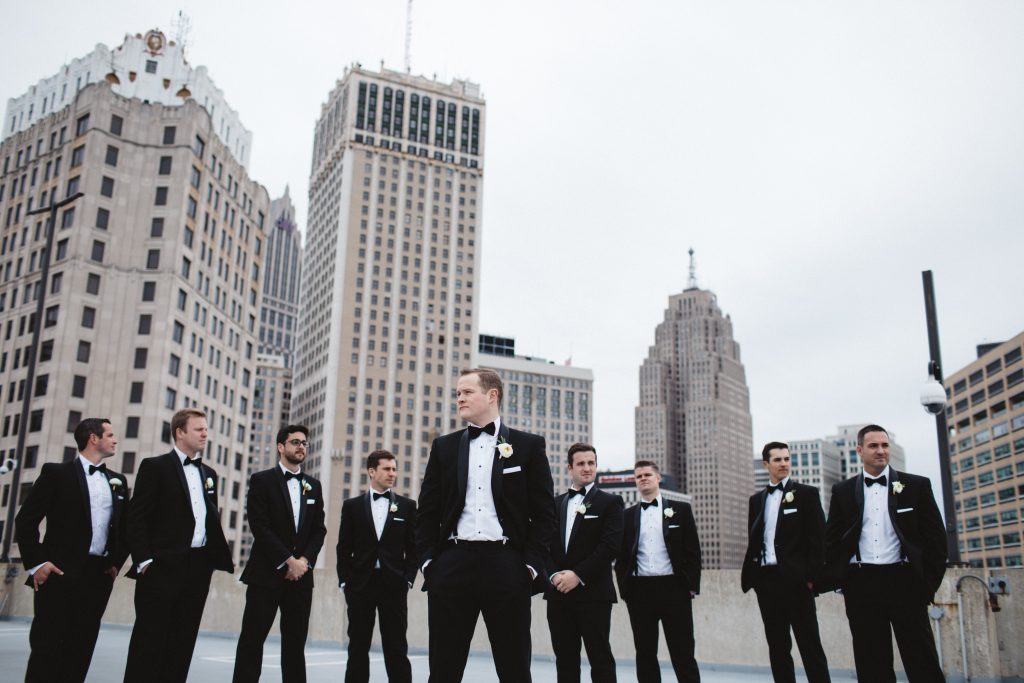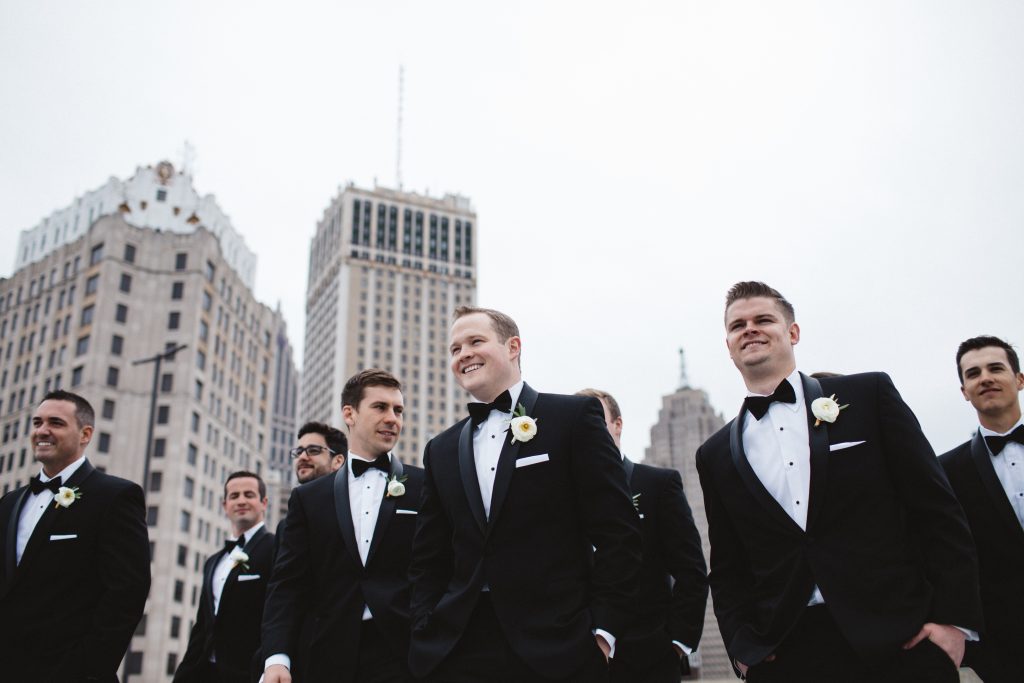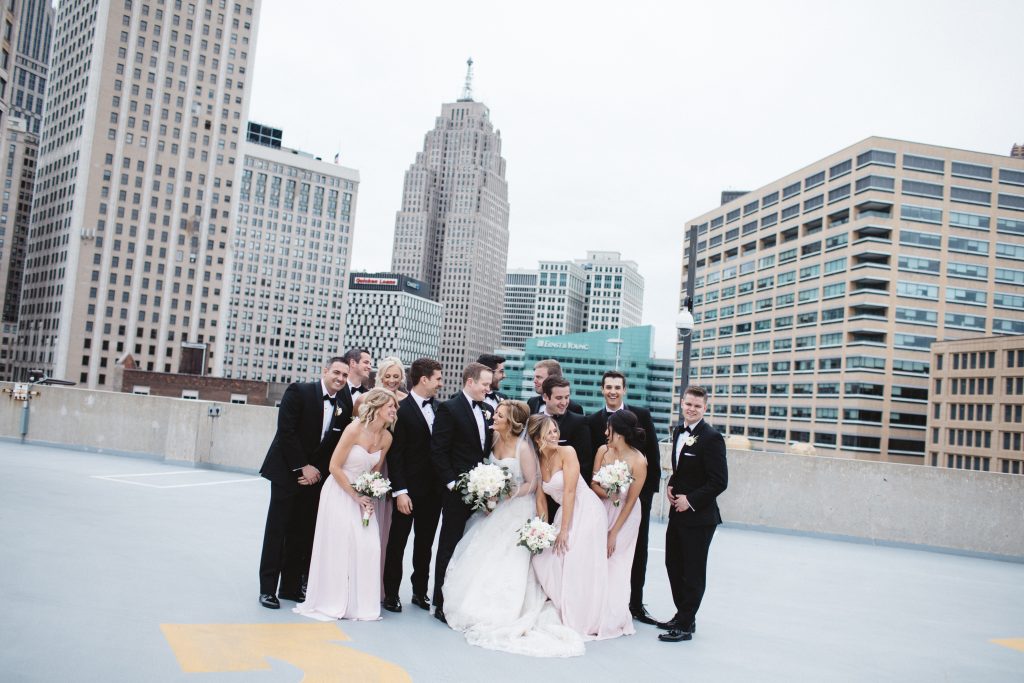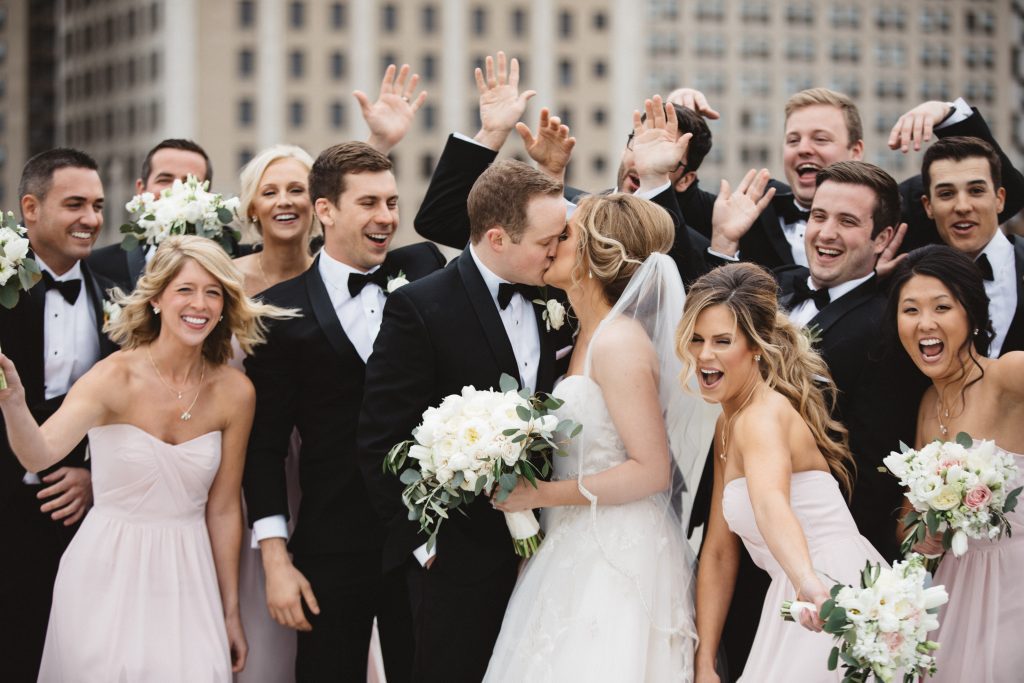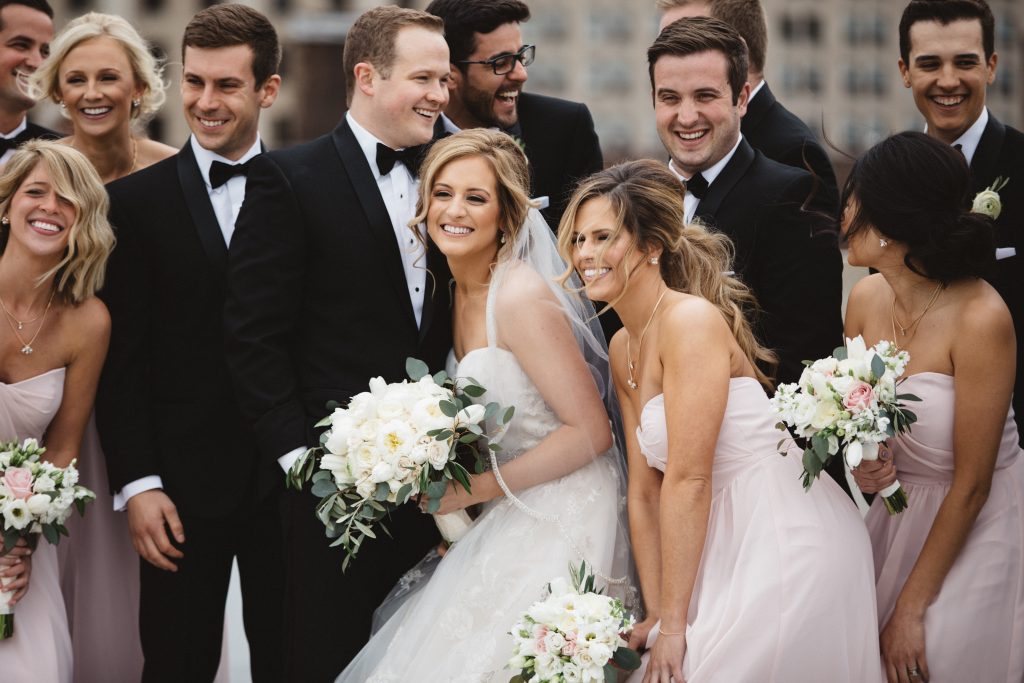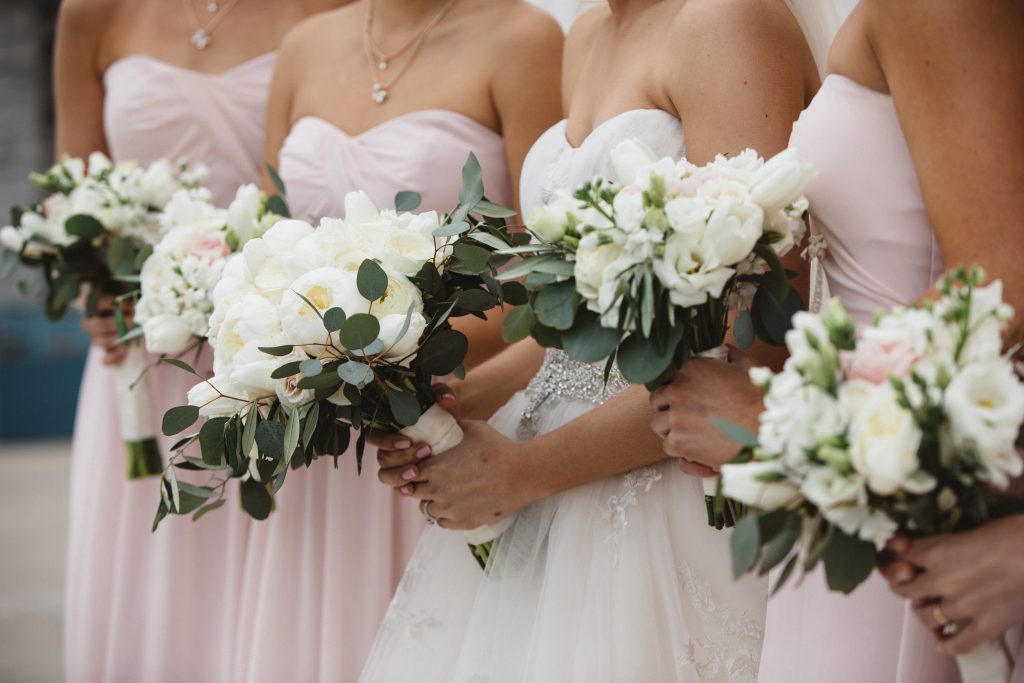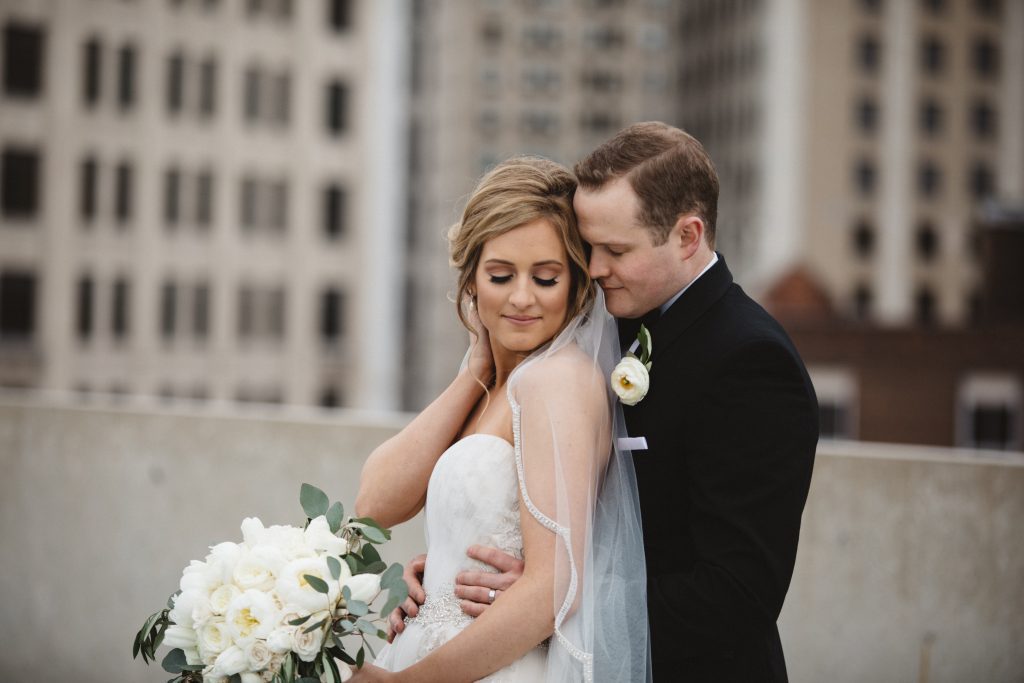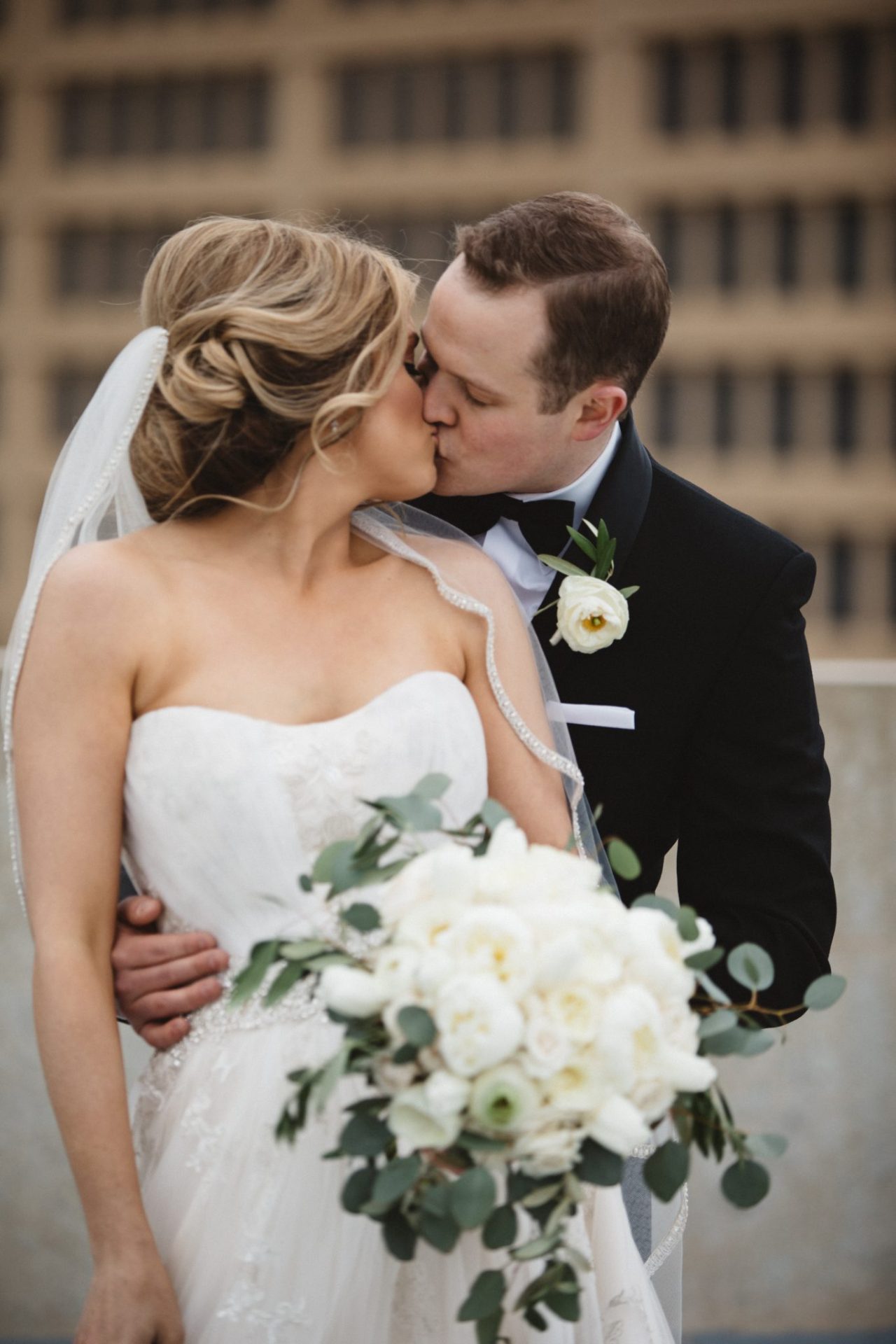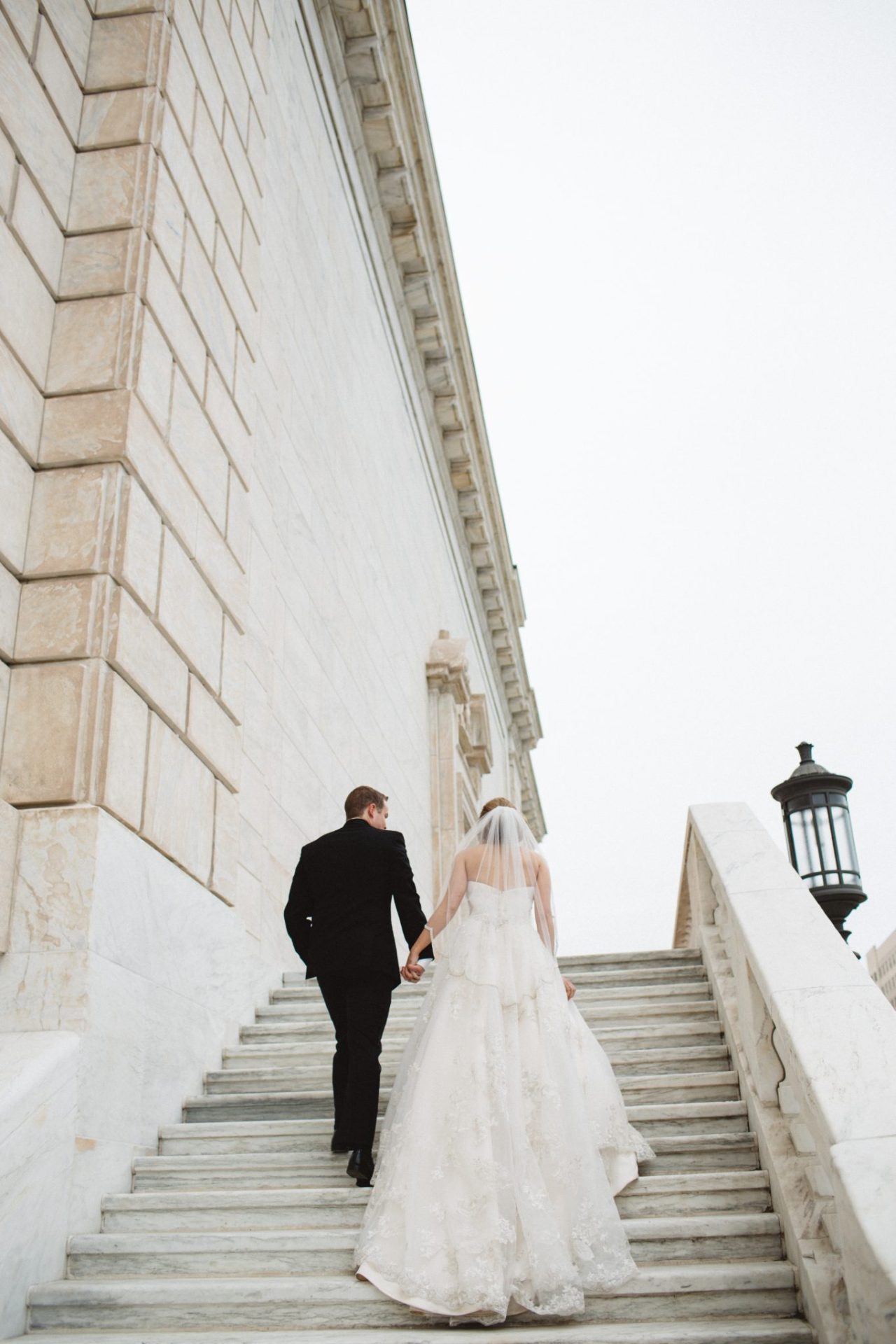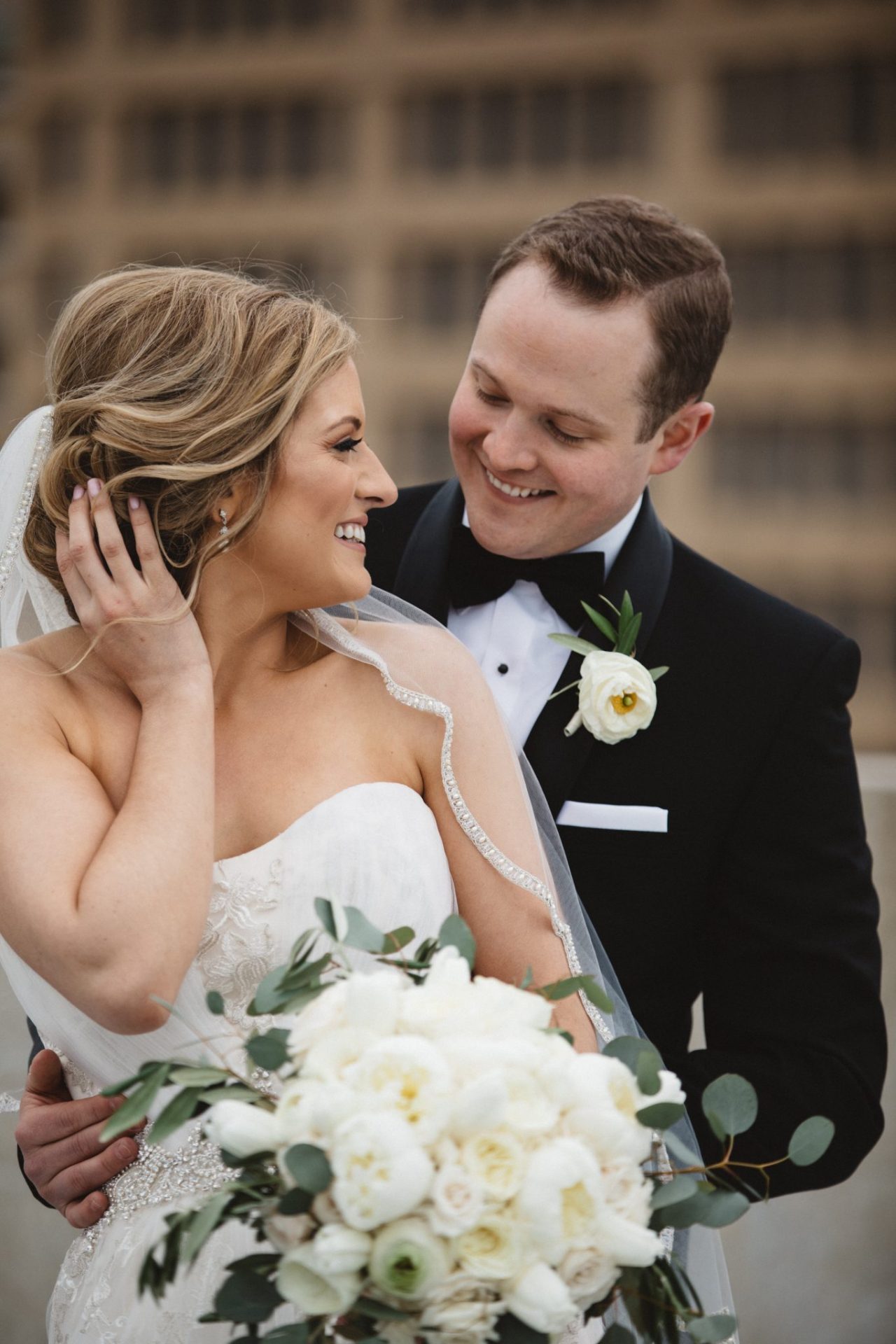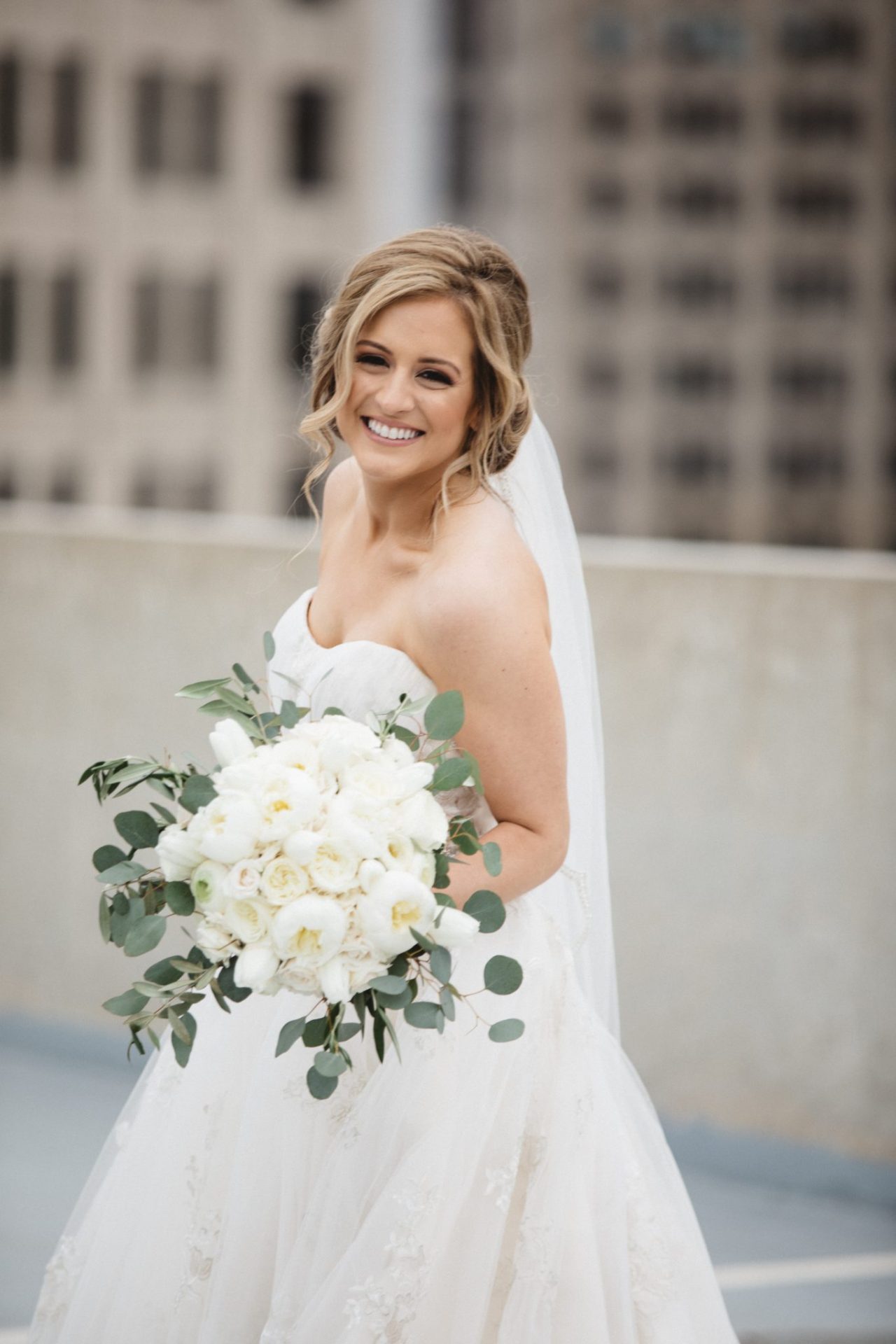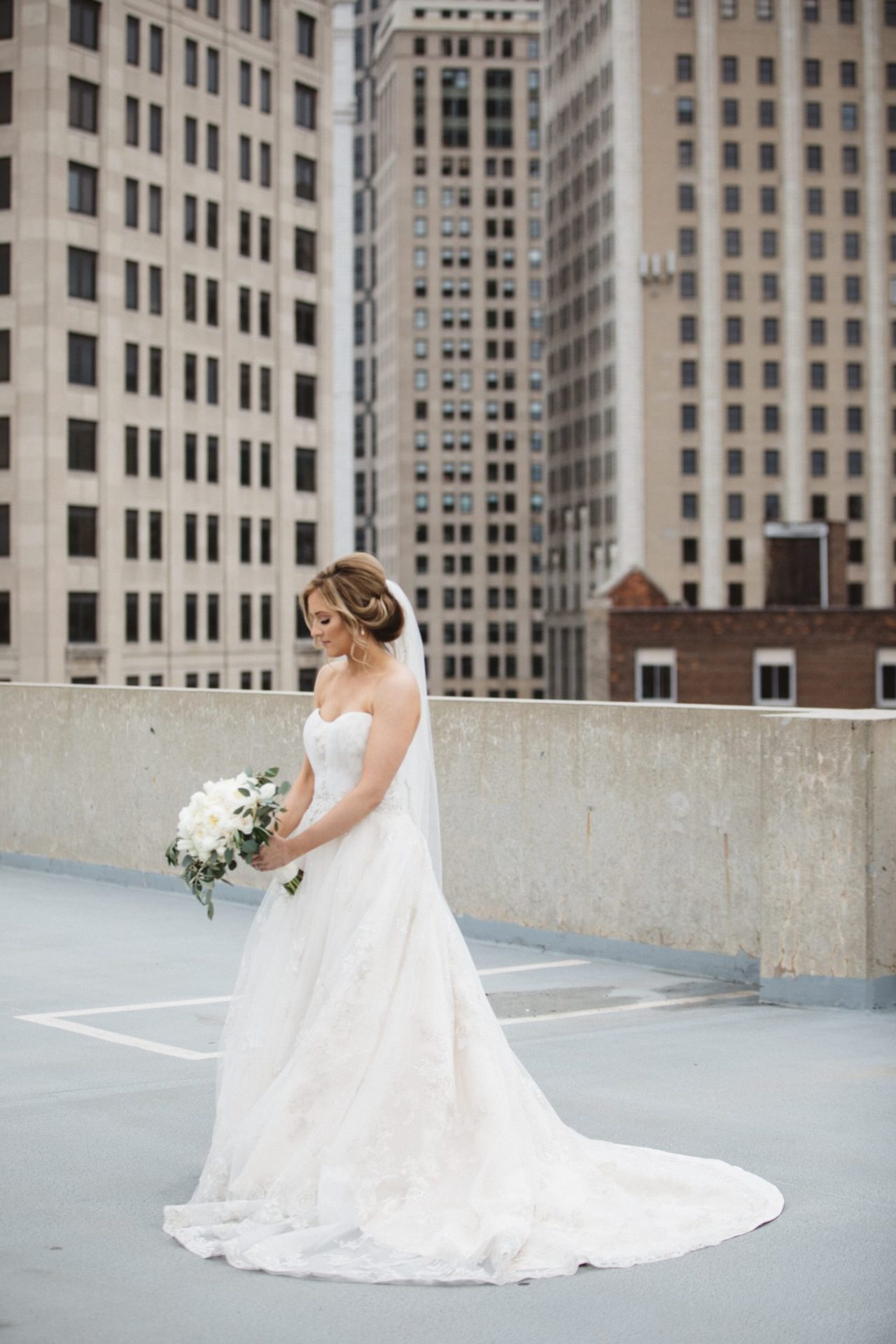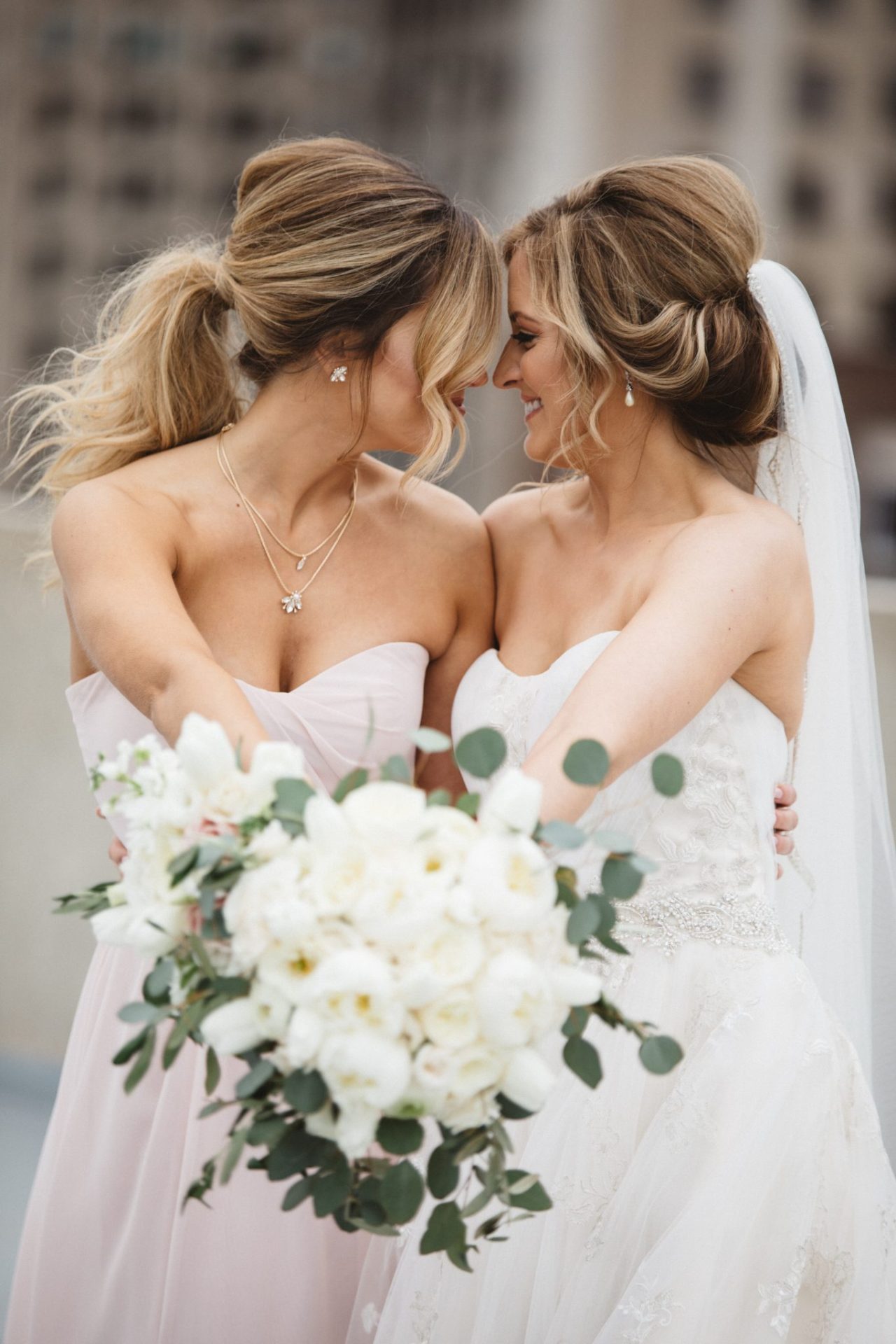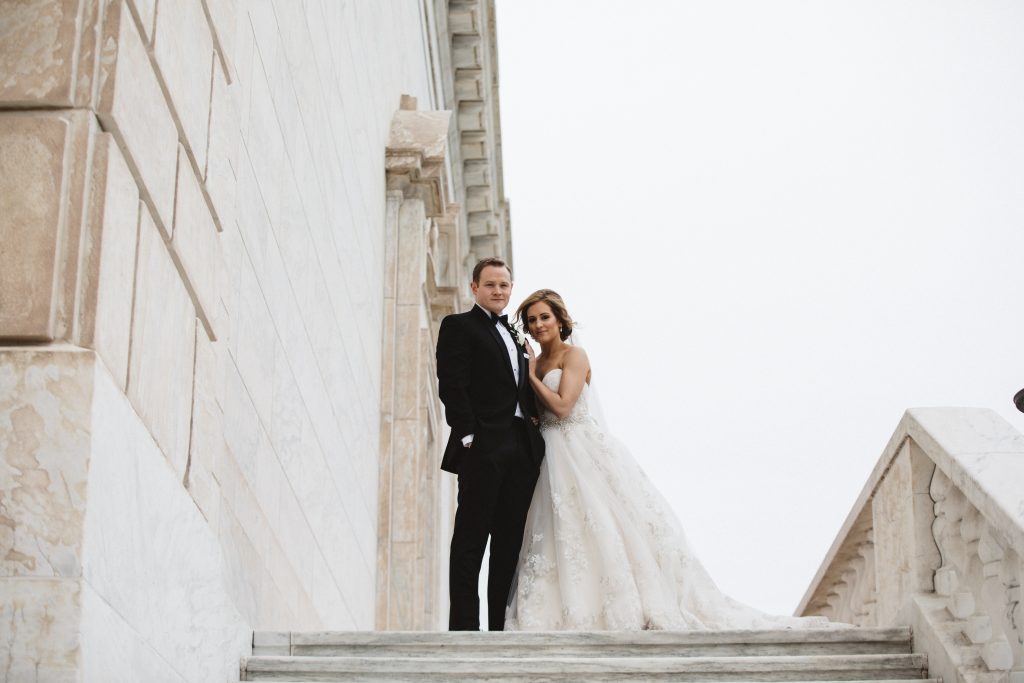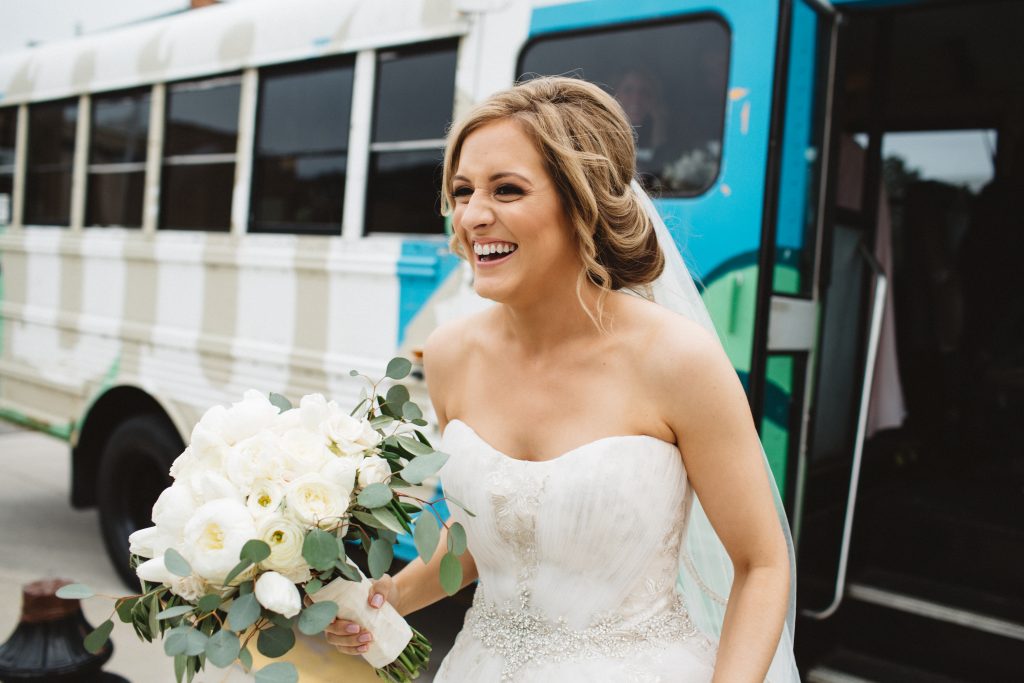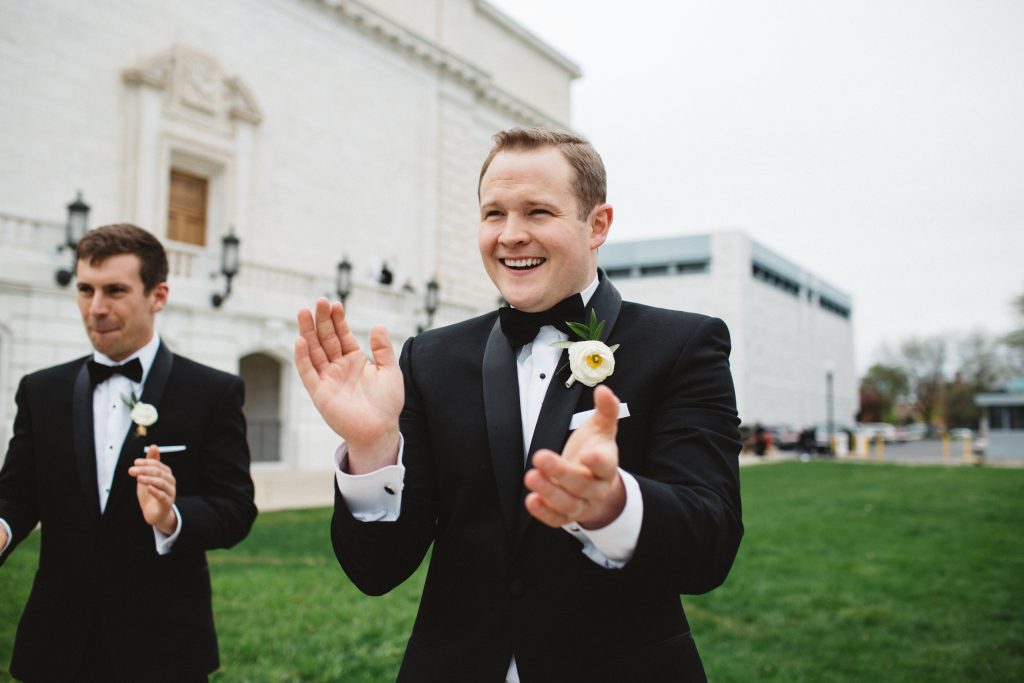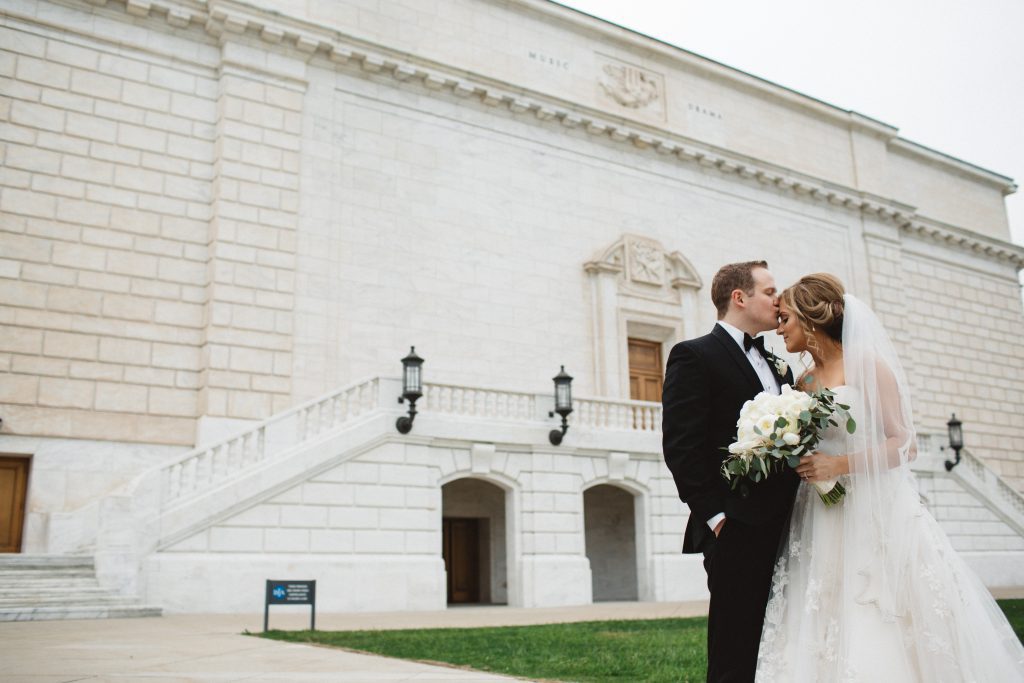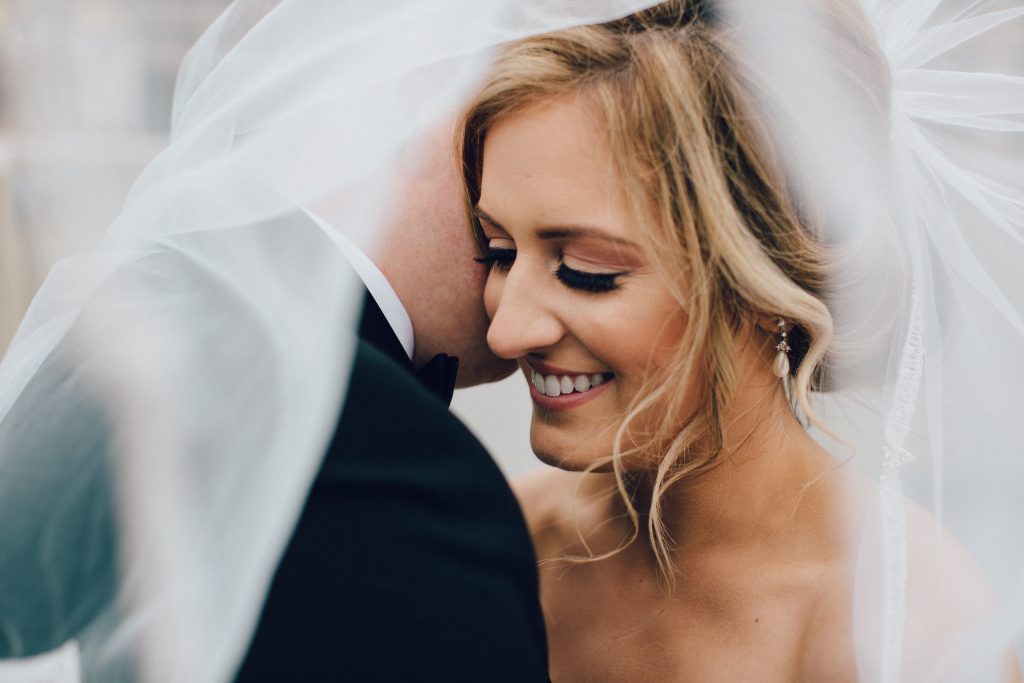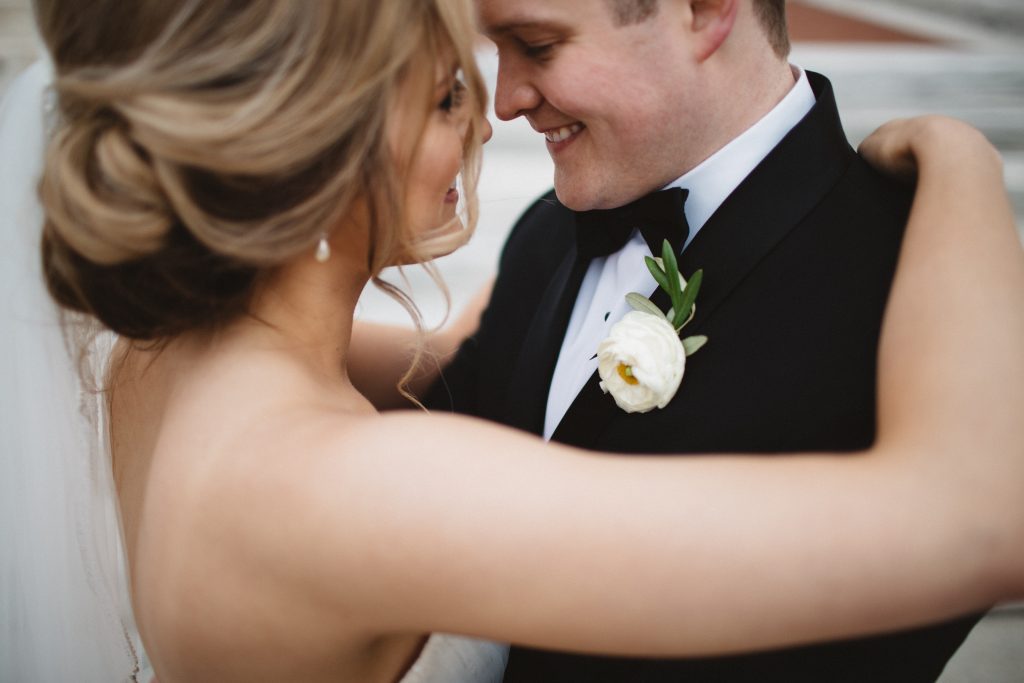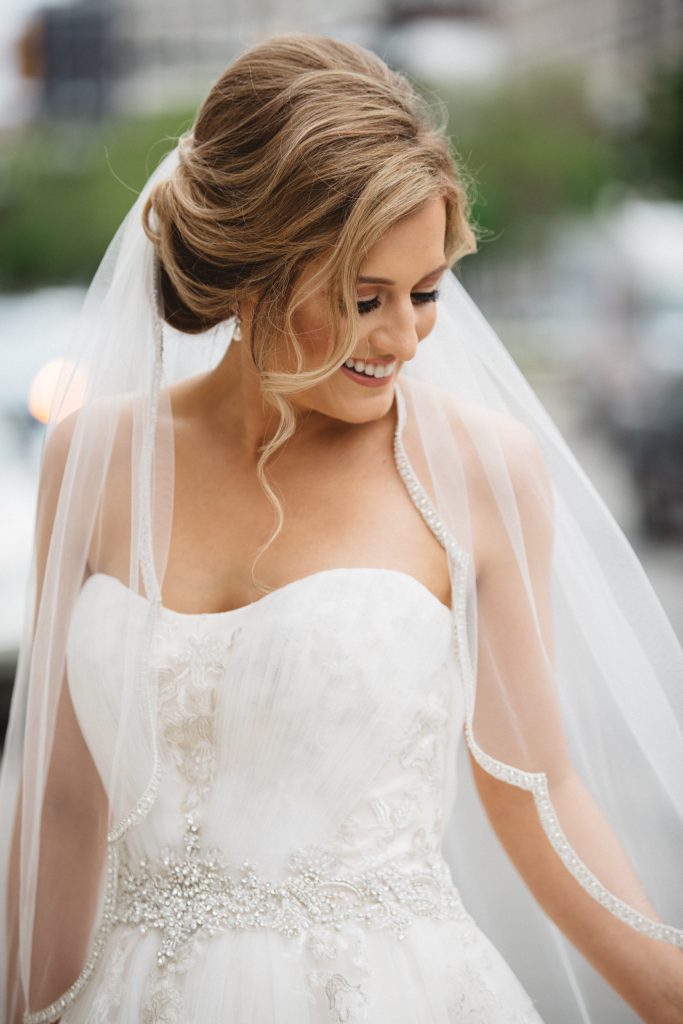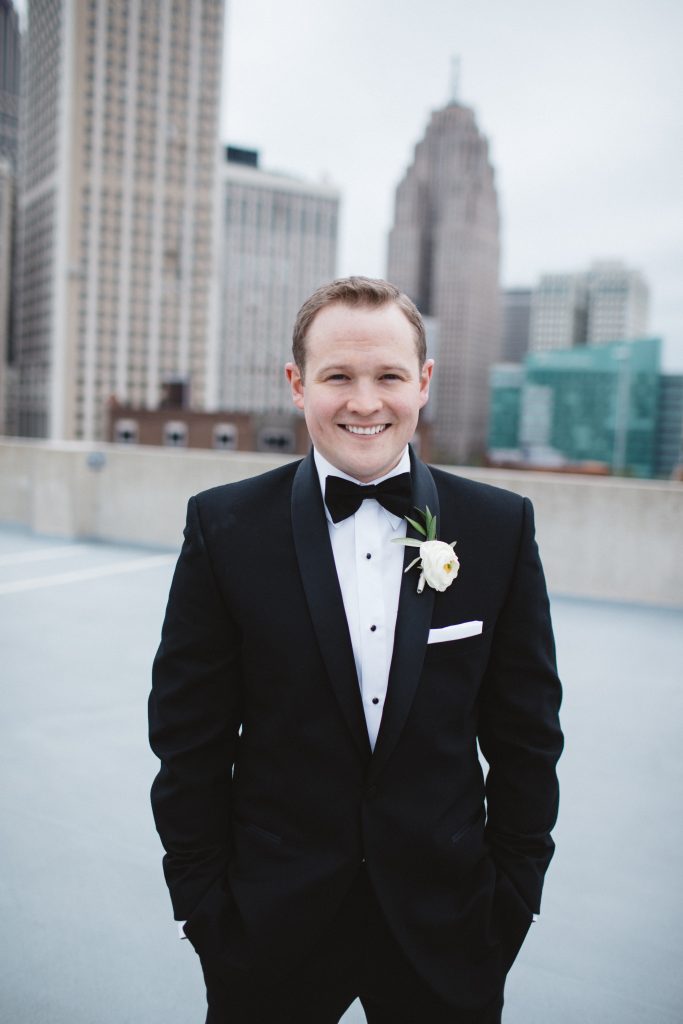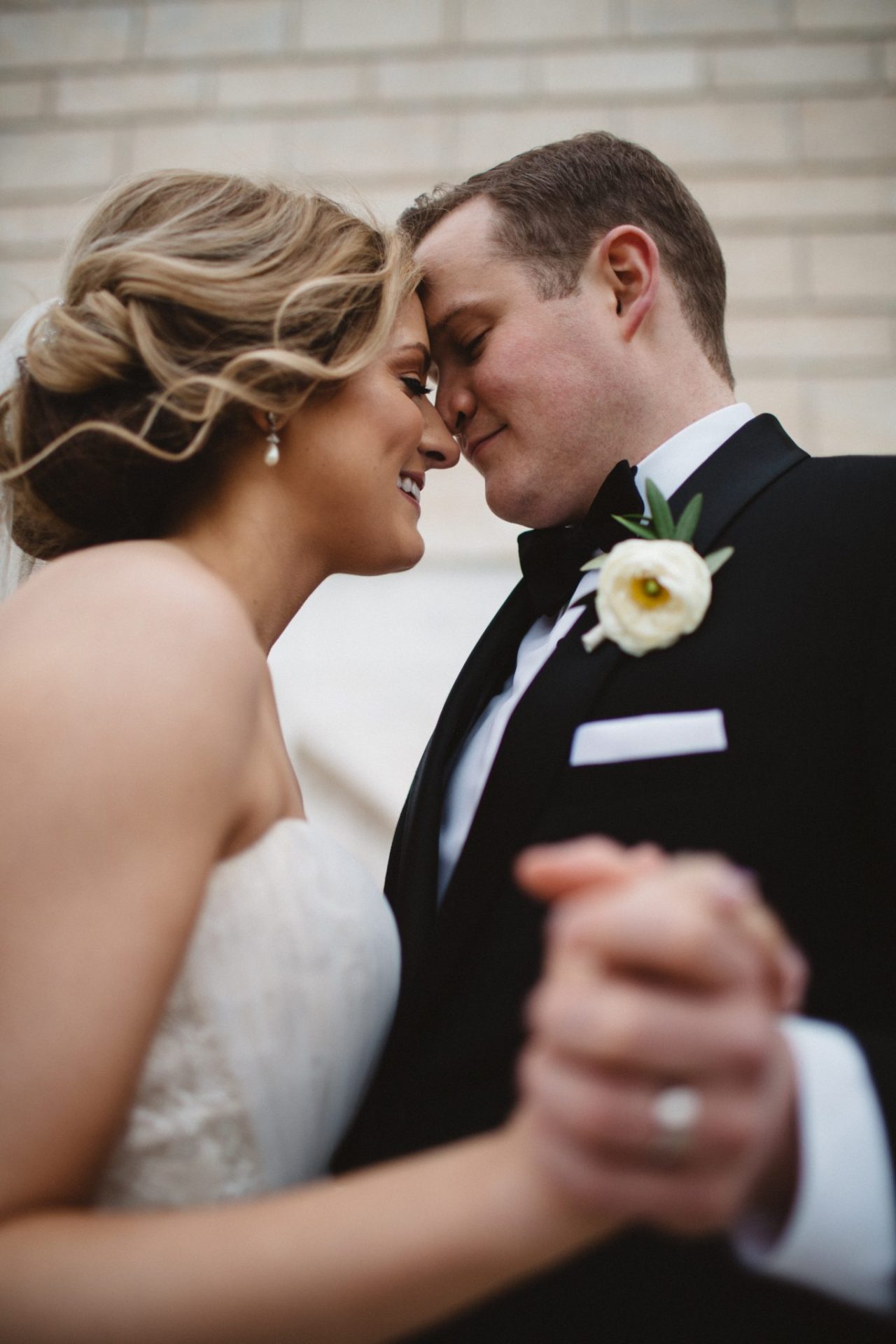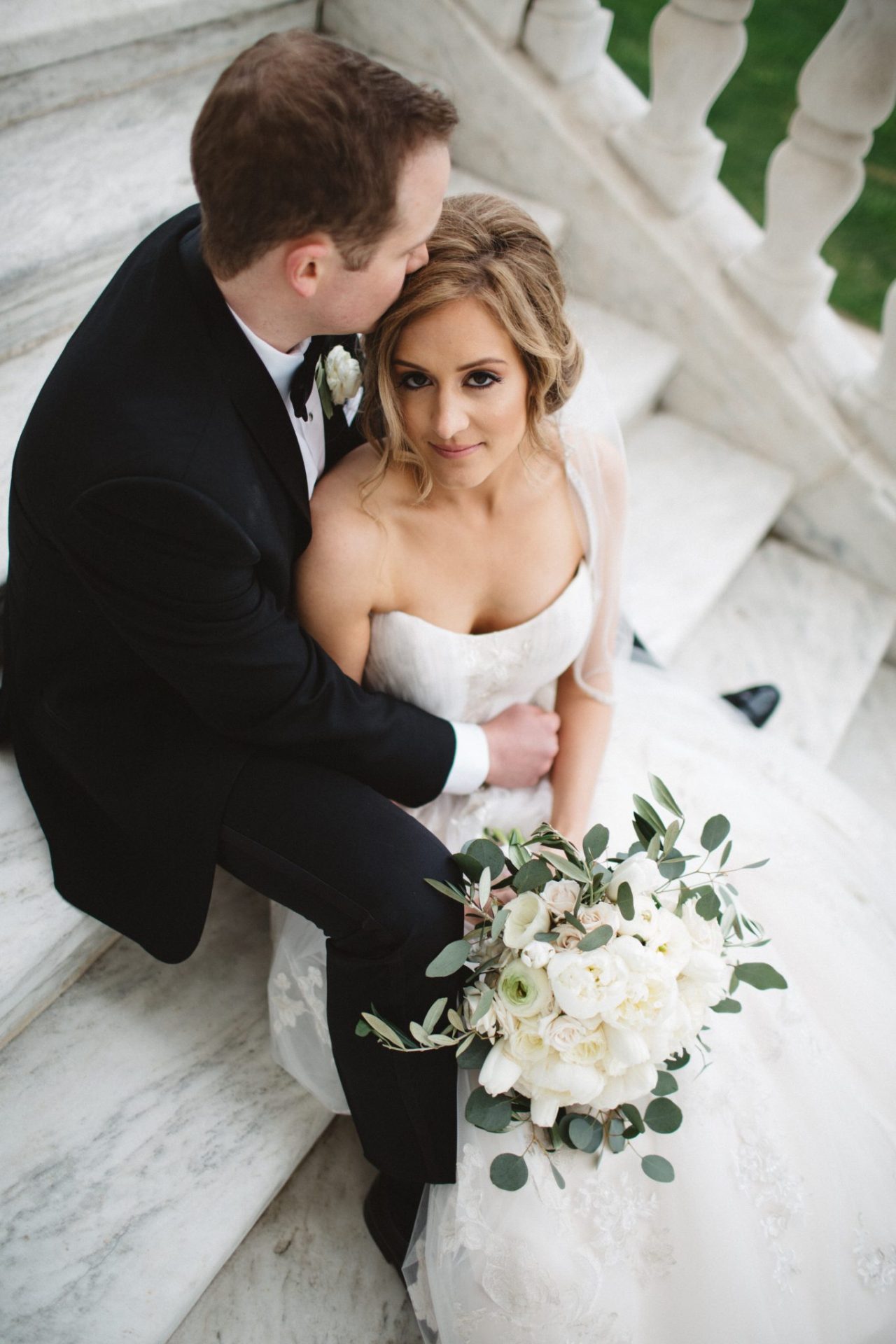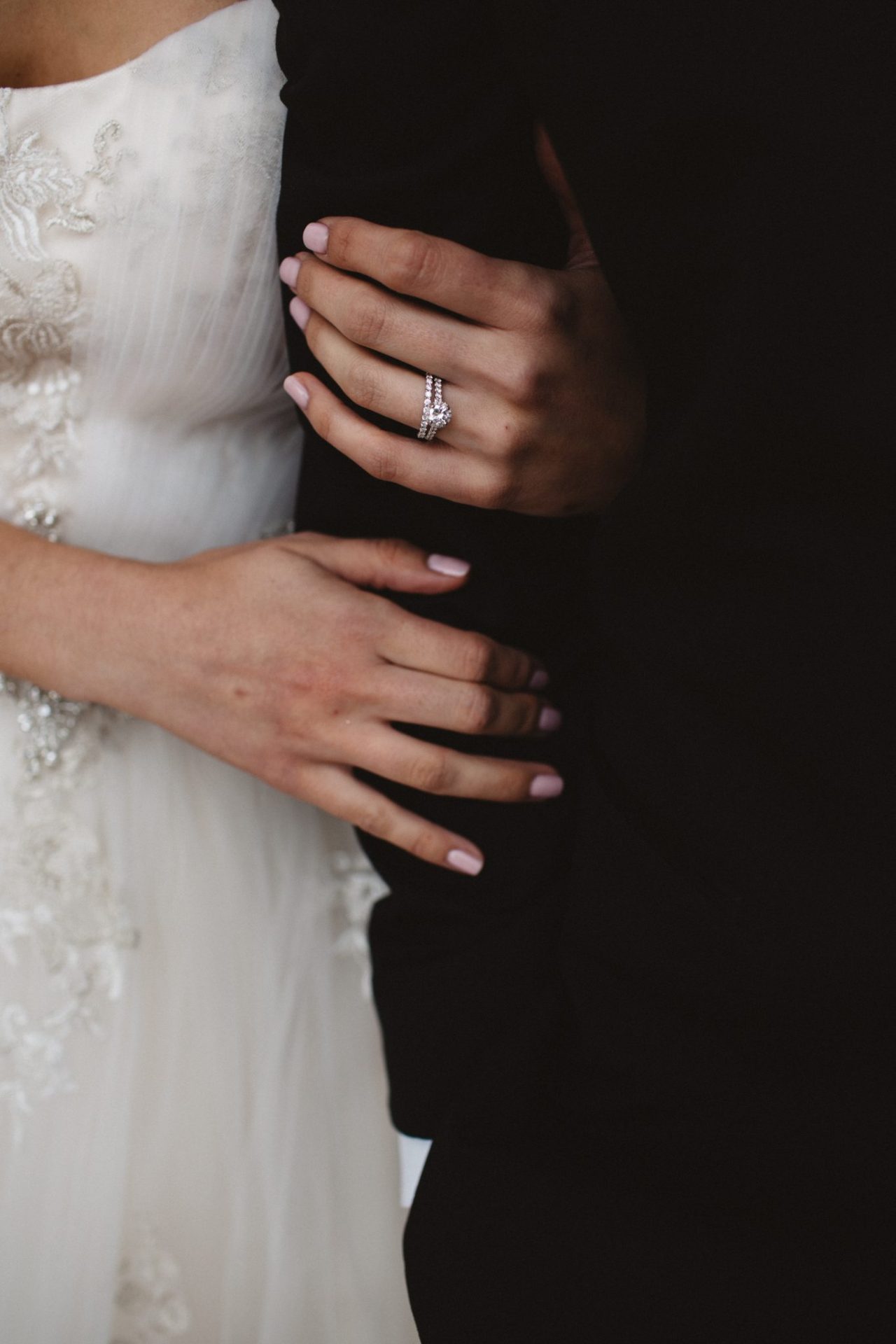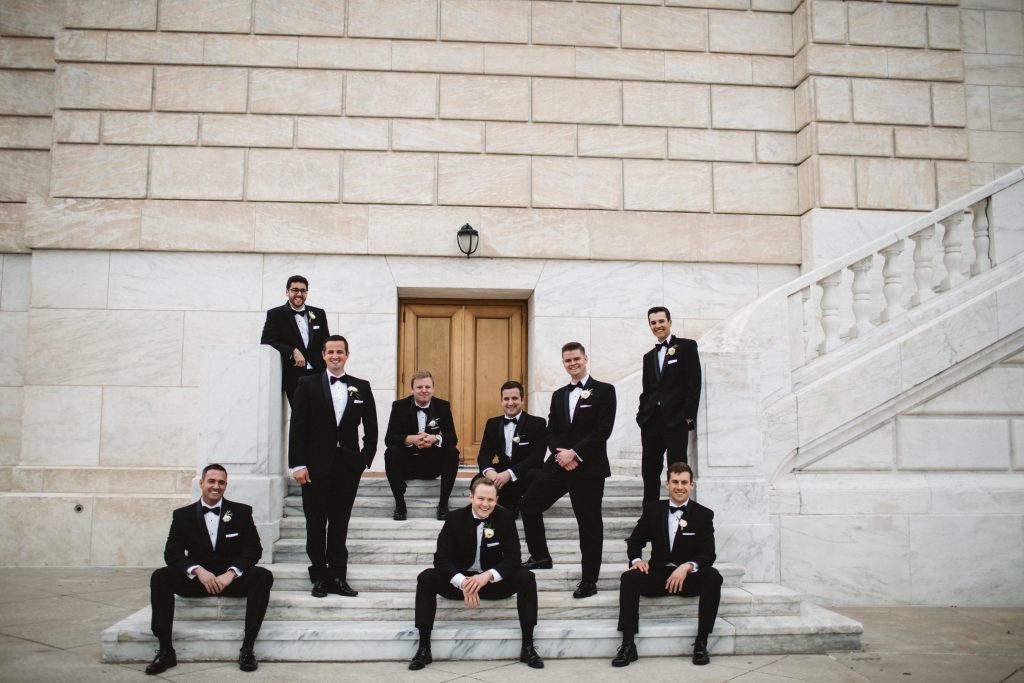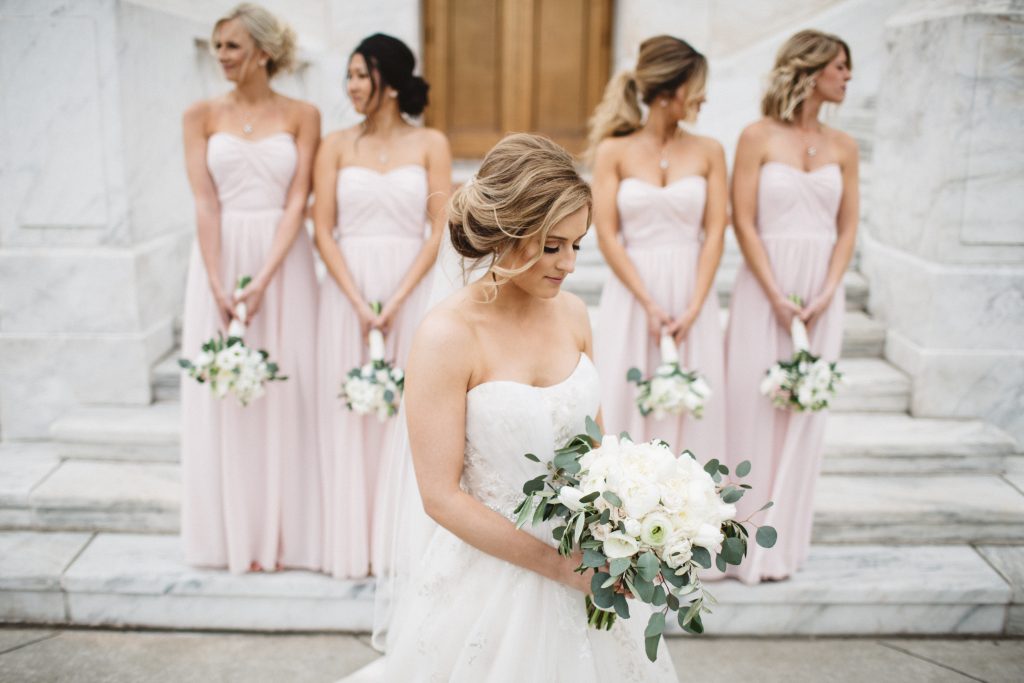 "Our wedding style was vintage and romantic.  We wanted to create an environment that radiated warmth, while complimenting the ornate gold leaf ceilings in our reception venue with neutral colors including cream, white and blush pink."