"The way Joel and I met was very serendipitous. Coincidentally, we were both visiting friends who lived in Chicago on the same weekend. At the time, I lived in Detroit and Joel was living in Grand Rapids. In late-June 2017, I visited by college friend, Mary, who lived in Chicago. She was dating a boy named Nick, who Joel happened to be visiting. On Saturday evening, Mary and I went to a bar named Delilah's in Chicago to hang out with Nick and his friends. Nick had showed Joel a photo of me earlier in the day and Joel was determined to wait with Nick and his friends at Delilah's until I arrived.
When I walked in, I noticed Joel right away. We had instant chemistry and the four of us, Mary, Nick, Joel and I, talked until 3am. When we got up to leave, Joel asked for my number and before our taxi got Mary and I back to her apartment, he had texted me saying, "It was so wonderful to meet you tonight. I am looking forward to taking you out on a date." That night, I text my mom and said, "I just met my husband tonight." Little did I know, exactly two years later I would be proved correct!
Joel and I both traveled back to Michigan and he took me out on our first date that next weekend. (He had a friend from college who lived in Auburn Hills who had been begging him for a year to make the trip from Grand Rapids to visit him and Joel finally took him up on it. Little did his friend know that he had an ulterior motive for crashing at his place that weekend!) After our first date, Joel and I spent the next 3 days together, going on fun dates and meeting each others friends. On that third day, the 4th of July, Joel said to me, "I don't want to spook you by asking you to be my girlfriend so early but I would love to be exclusive with you." No less than 2 hours later, he turned to me and said, "Oh who am I kidding?! Will you be my girlfriend?" And the rest is history!"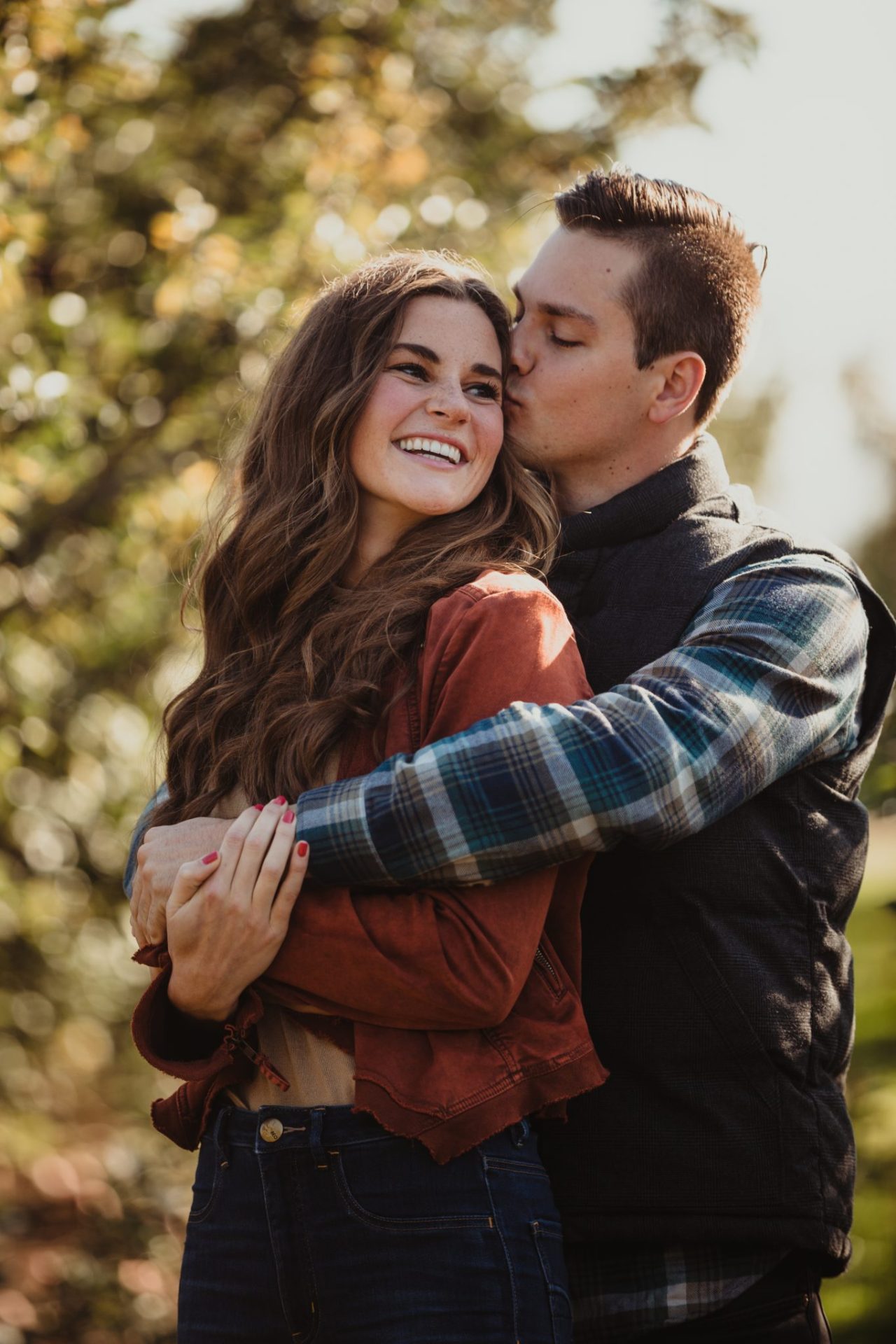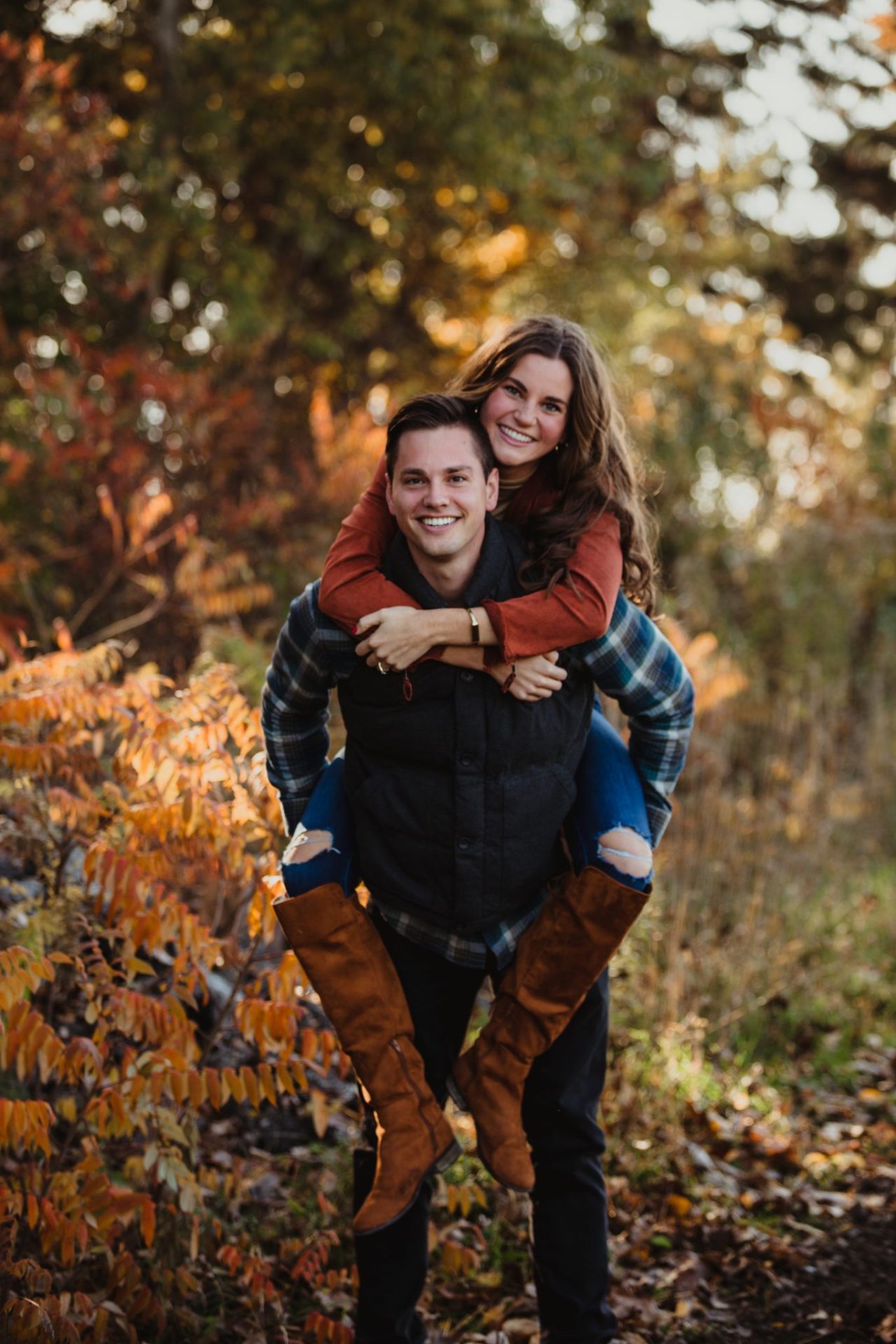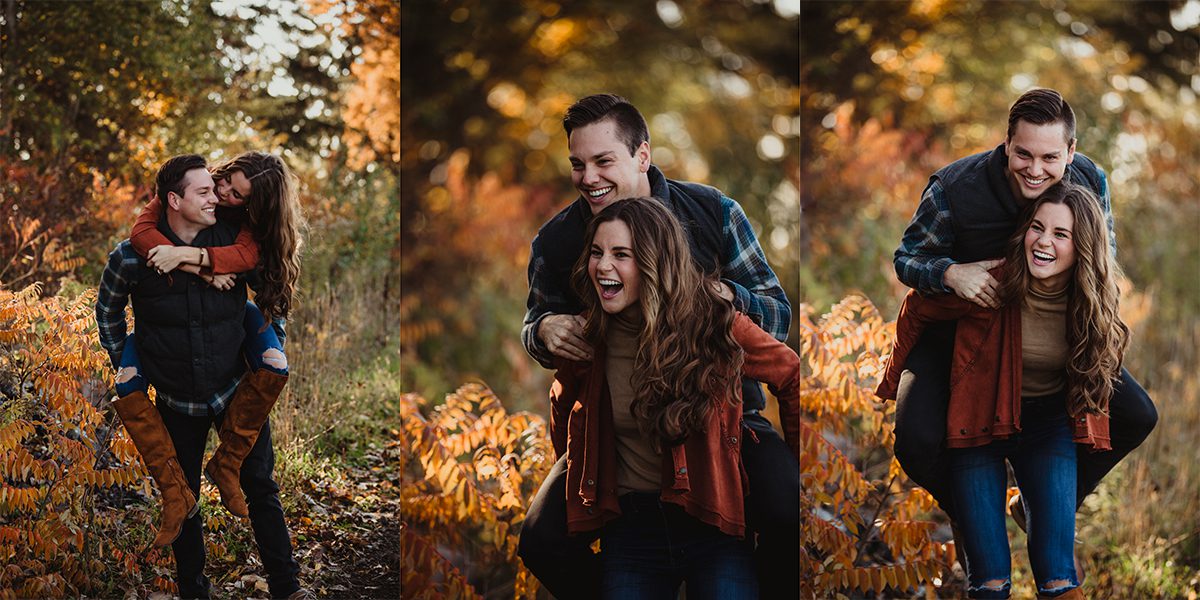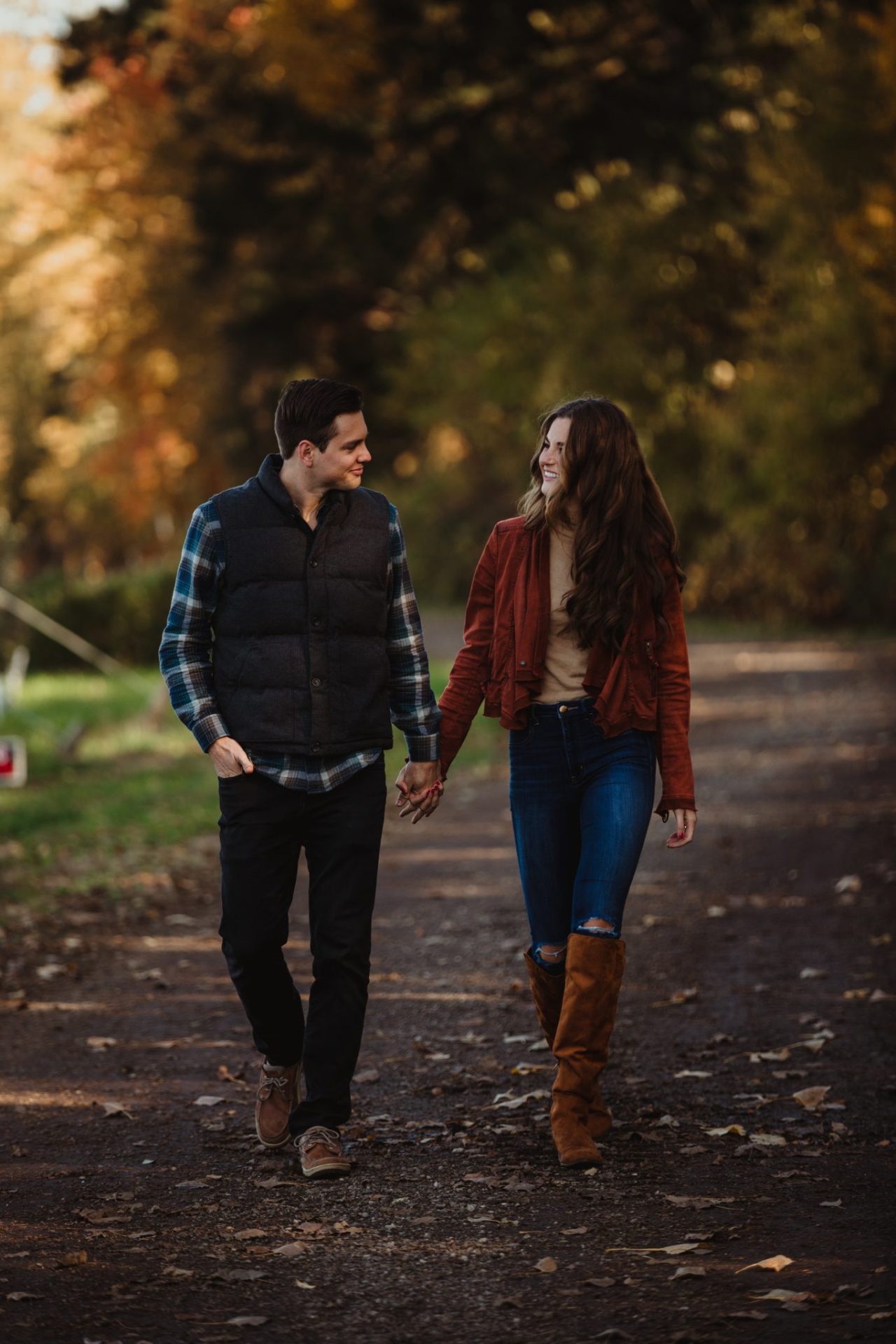 "Two years after that day, Joel planned a 4th of July trip for the two of us to go down to Cincinnati and Kentucky to do some hiking. Our favorite hobby together is to go on hikes so we were thrilled. We hiked a few miles on some trails in Cincinnati and then went to downtown Cincinnati for an anniversary dinner celebration. We checked into our hotel and were wiped out from the hike so Joel took a nap. (I would have never guessed he would be proposing only an hour later. What man is so calm before an engagement to be able to catch some afternoon Zzzs? Crazy! He even had the ring in his backpack during our hike and I had reached into the backpack several times to grab water and snacks and he didn't even flinch.) We got ready for dinner and walked into a plaza in downtown Cincinnati called Fountain Square. There, Joel asked me if I wanted to take a photo in front of the fountain. When I smiled for the photo, I looked over and Joel was down on his knee. I was so excited that I couldn't tell you what either he or I said exactly but I know I said yes and the entire plaza applauded! The women he asked to take the photo took a wonderful video of the whole thing.
After the engagement, Joel had planned a rooftop dinner overlooking the plaza where there was live music playing. We had an amazing dinner that included champagne and dessert. Our waitress happened to be a wedding photographer so she was so thrilled for us and got some great photos of the excitement we both shared.
The next day, we traveled to Kentucky to hike the Red River Gorge (Joel made me take off the ring during the hike just in case! When we sent photos of the hike to our families, no one had any idea because there wasn't a ring on my finger.) When we finished the 8 mile hike, we got in the car and drove back to Michigan to surprise my family (Of course, my parents knew it was coming as Joel had asked their permission. I should have known something was up because my mom was adamant that I packed a certain dress for our dinner in Cincinnati and took me to get my nails done the week before.) When we got to my parents house, we surprised the entire family and celebrated together. I was such wonderful timing because everyone was together for the 4th of July weekend so I was able to share that special moment with my grandma, brothers, my brother's fiance and my parents."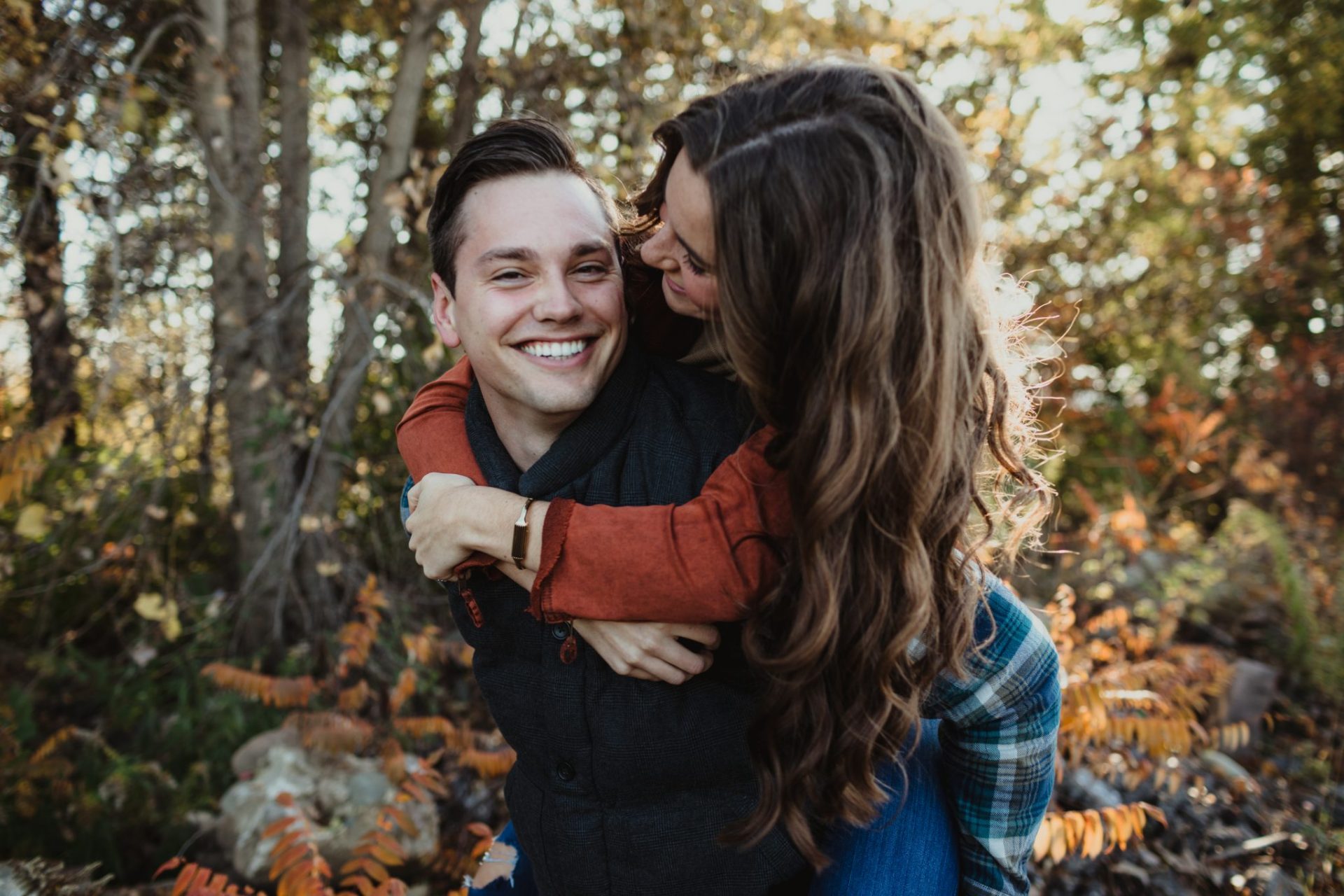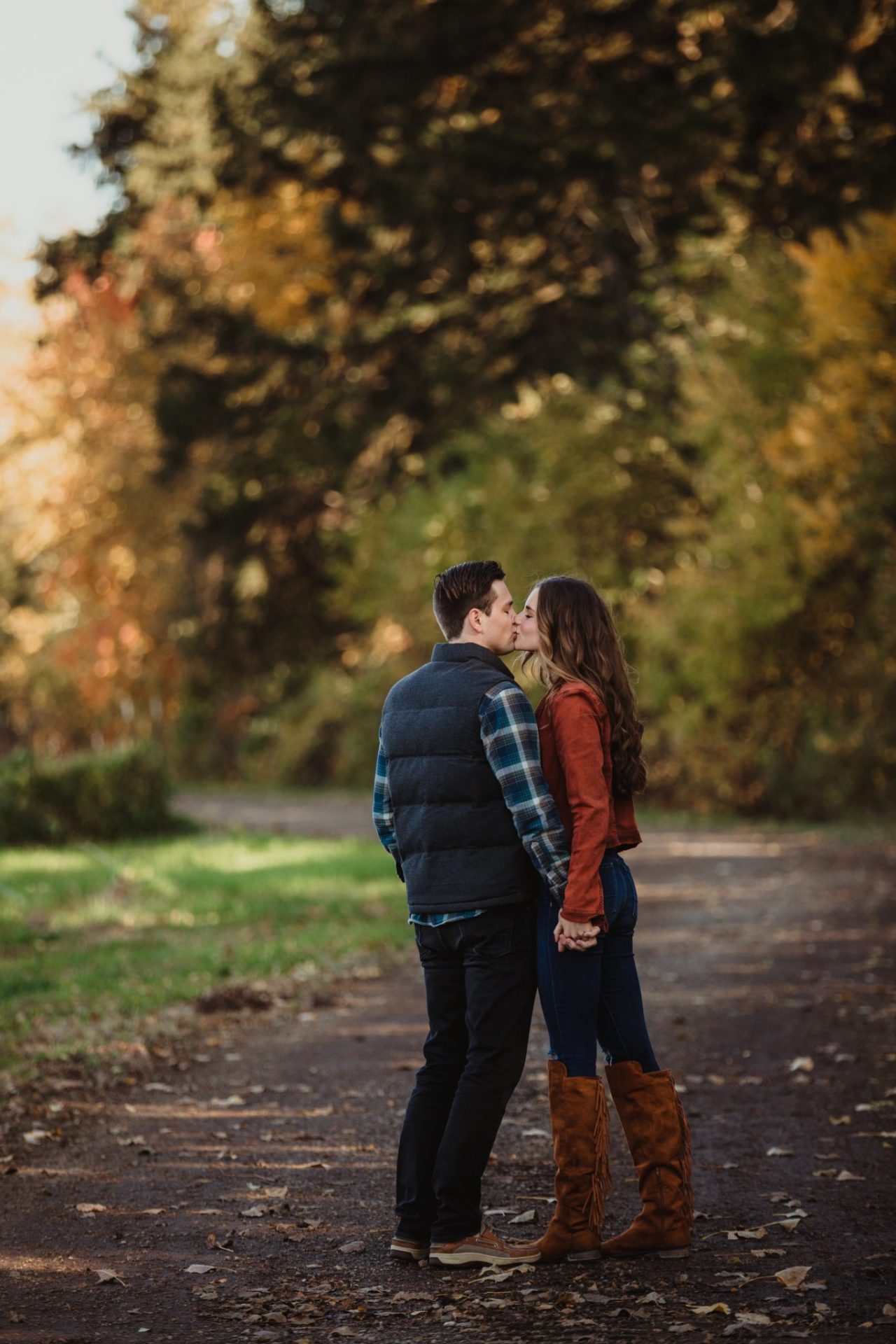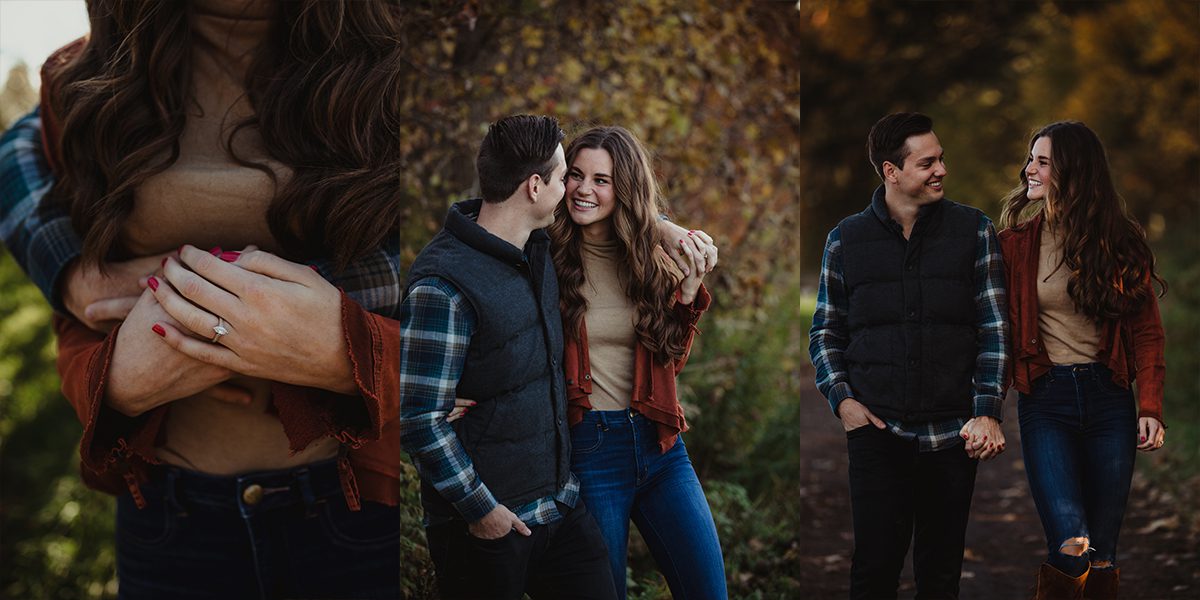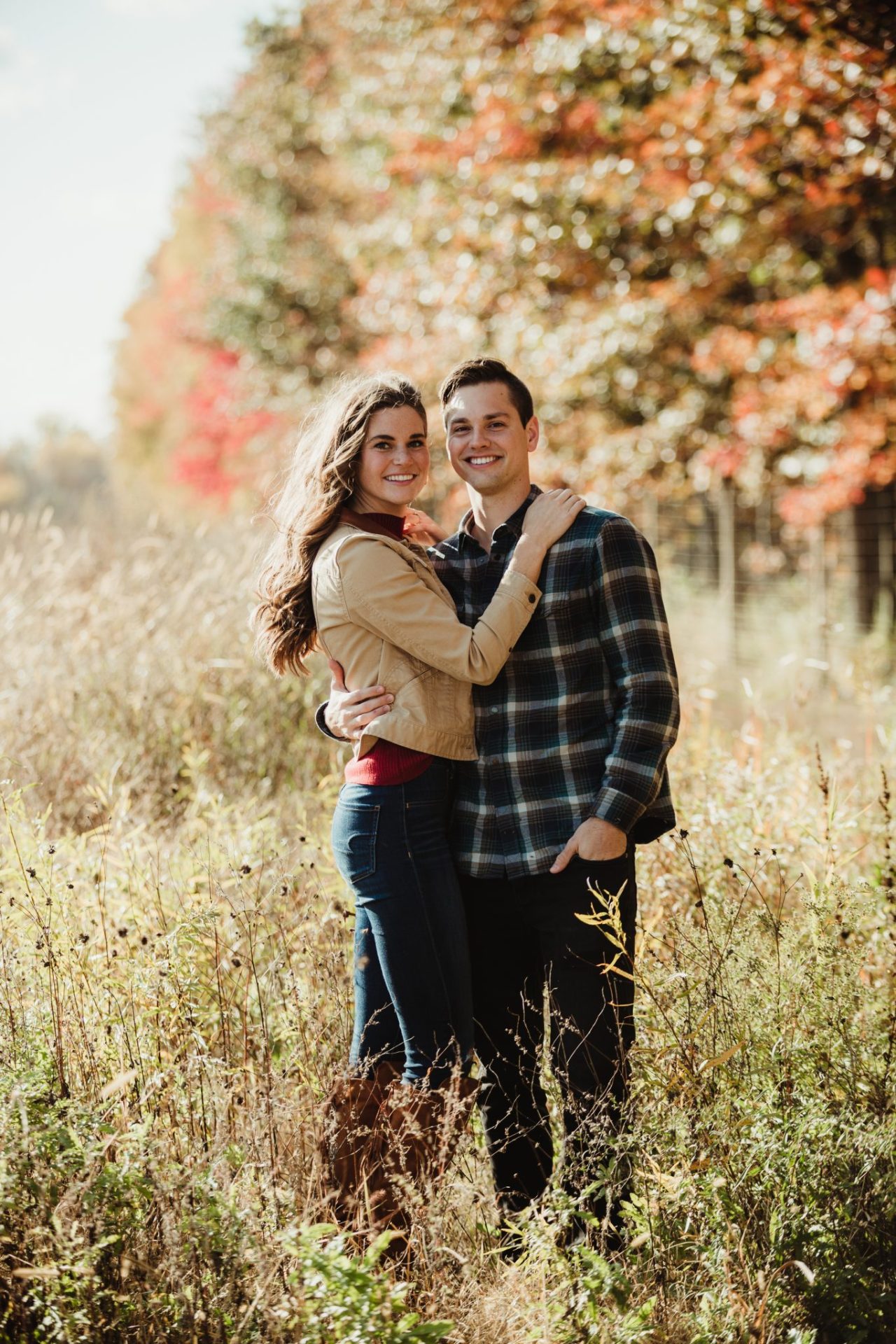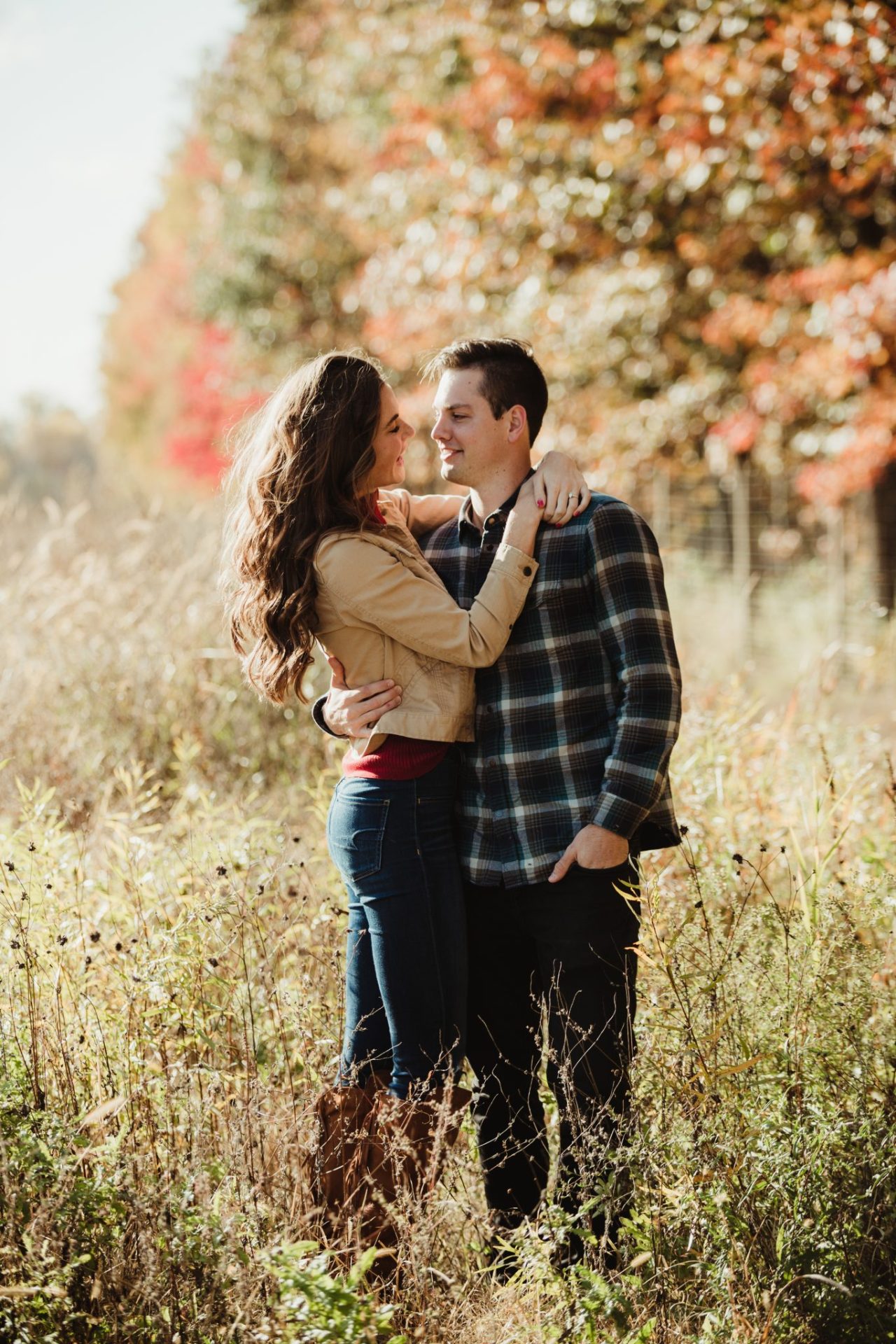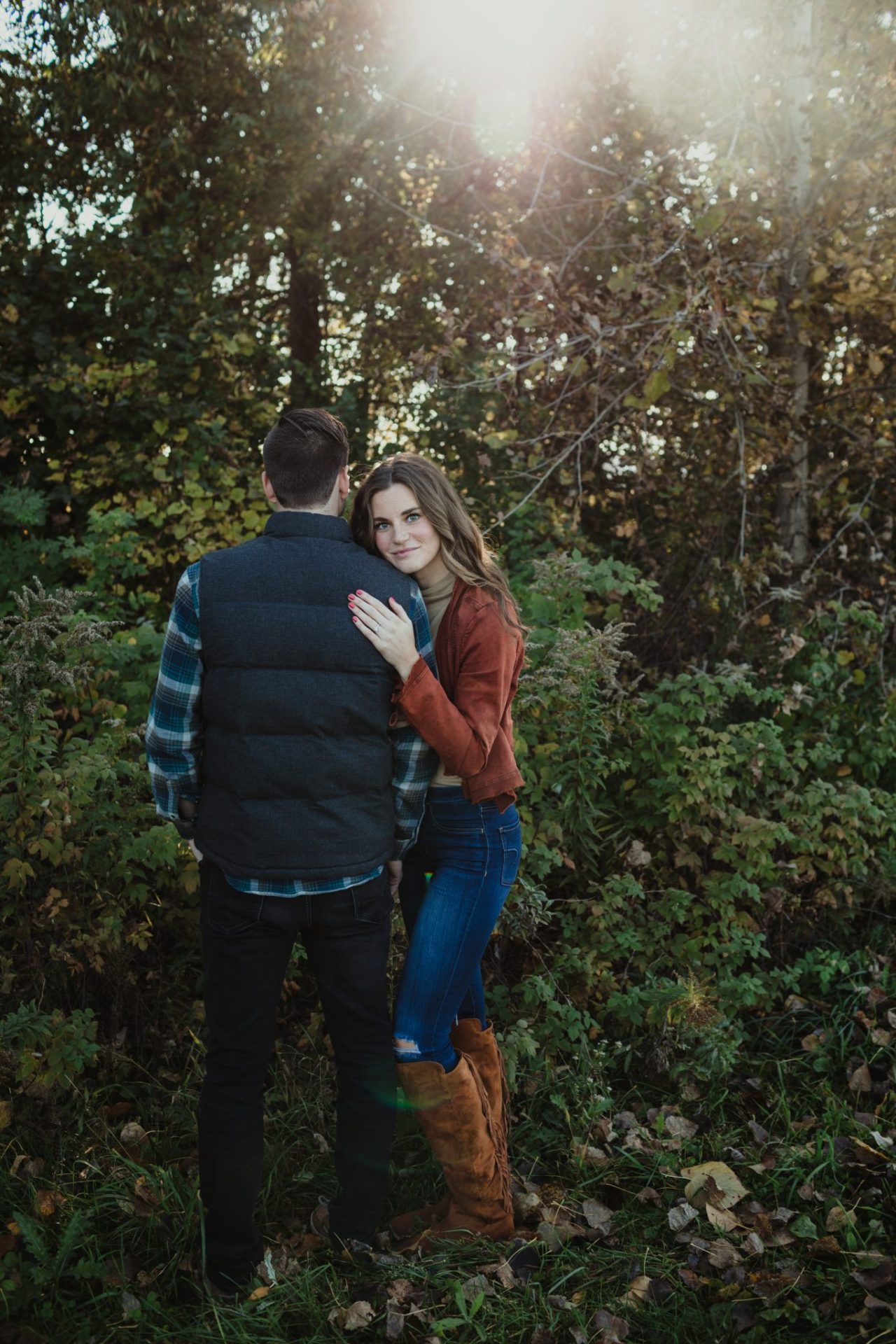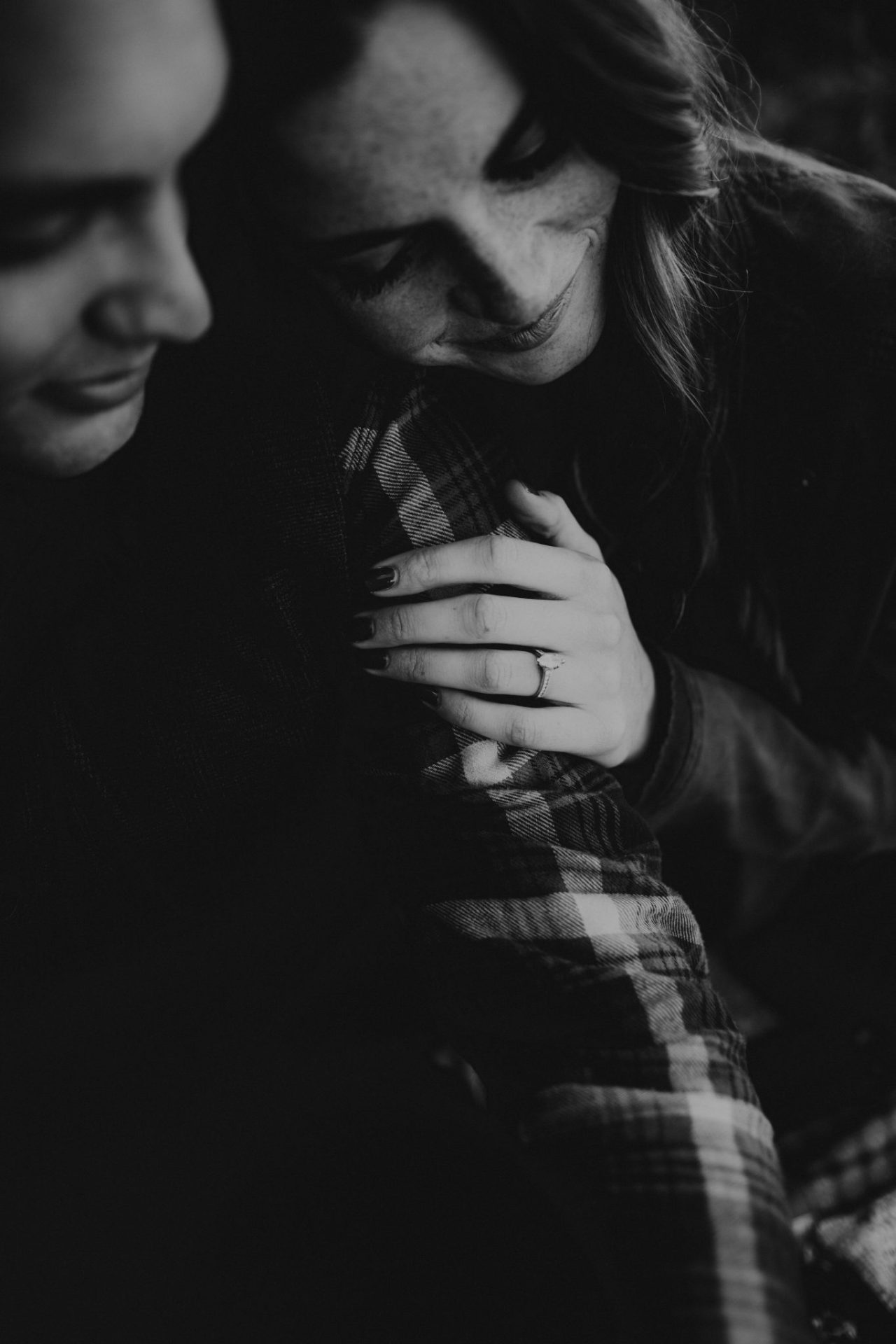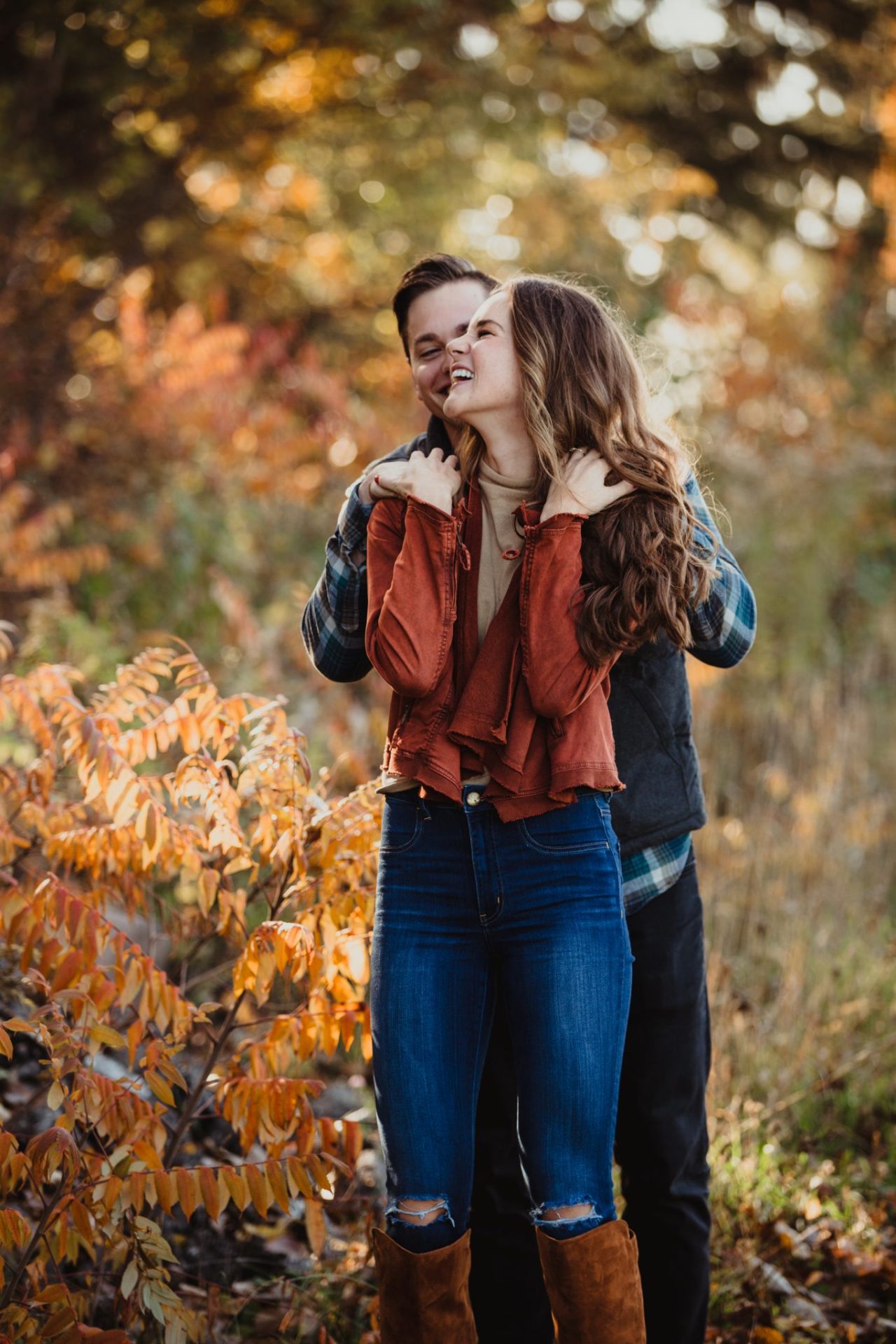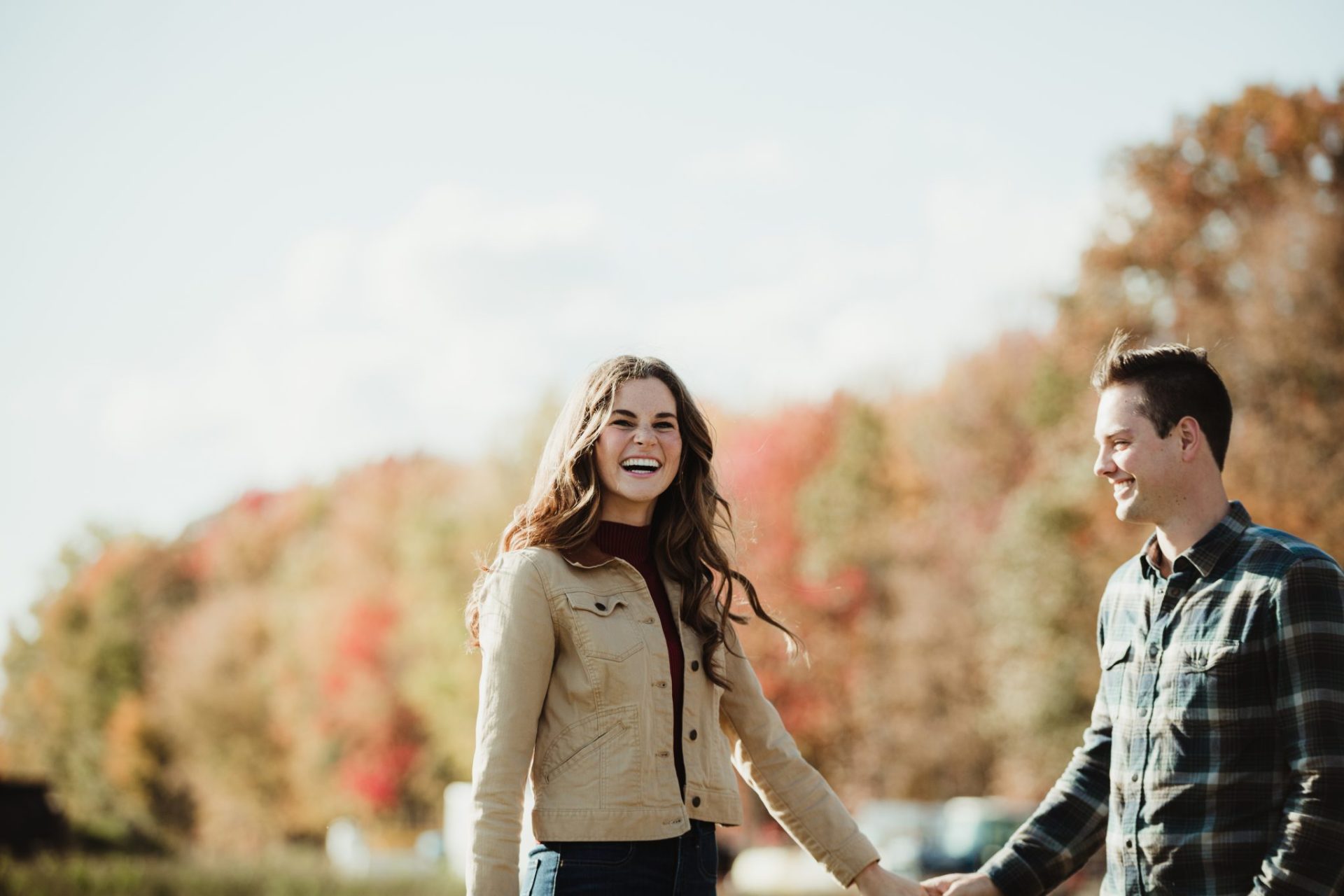 "I would describe our love story as meant to be. God absolutely had a plan when he put Joel and I in Chicago that same weekend. The time we have gotten to spend together has been absolutely priceless and we are so thrilled to get to spend the rest of our lives together. When people ask me about the wedding, they ask what I'm most excited for. I always say, "I'm most excited for the after part!" to which one of my friends said, "Oh! You mean the reception?" and I replied, "No! The being married to Joel part!"
I couldn't imagine a better man for me and feel so blessed to have found the best listener, my biggest supporter and someone I would describe as the best part of my day everyday."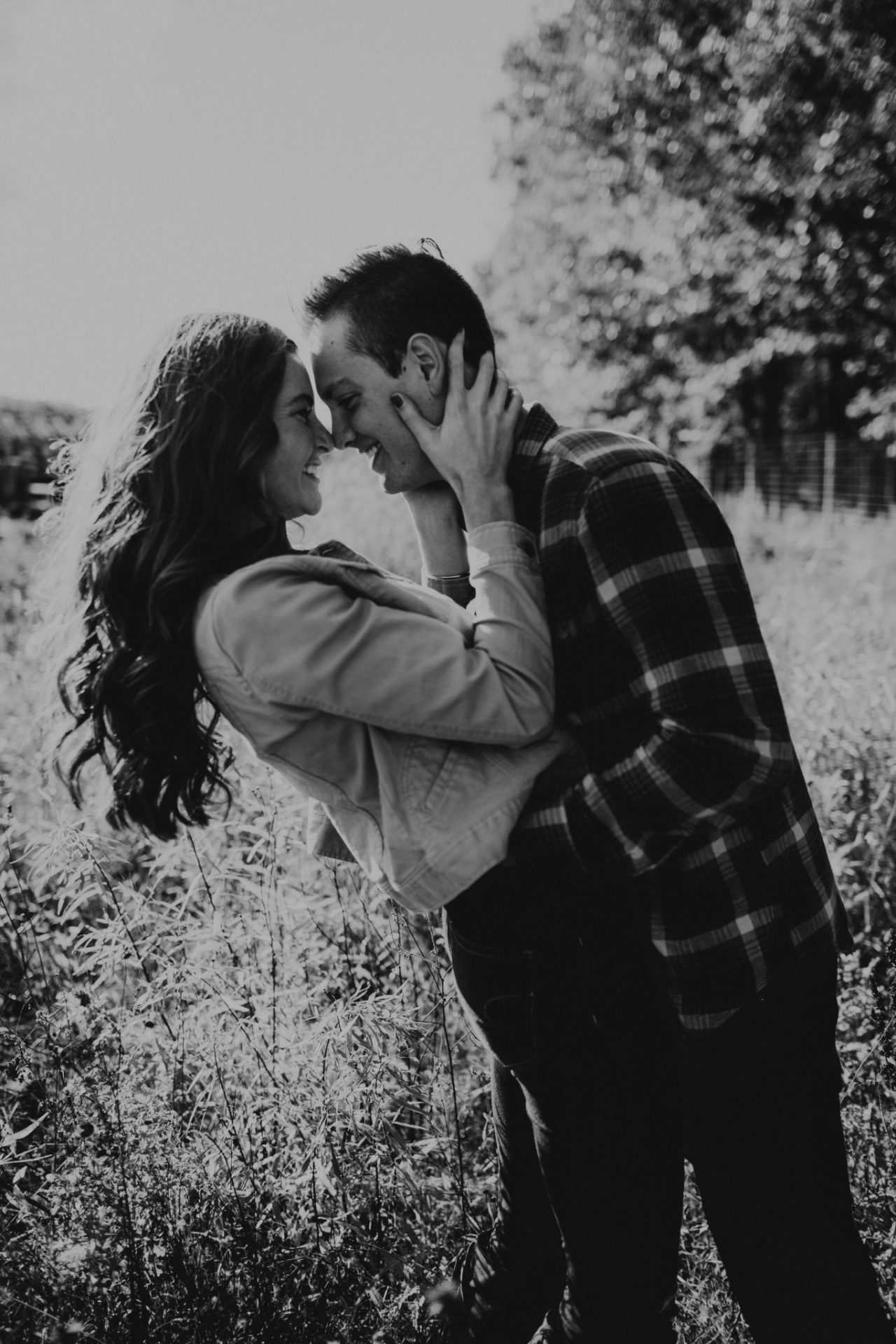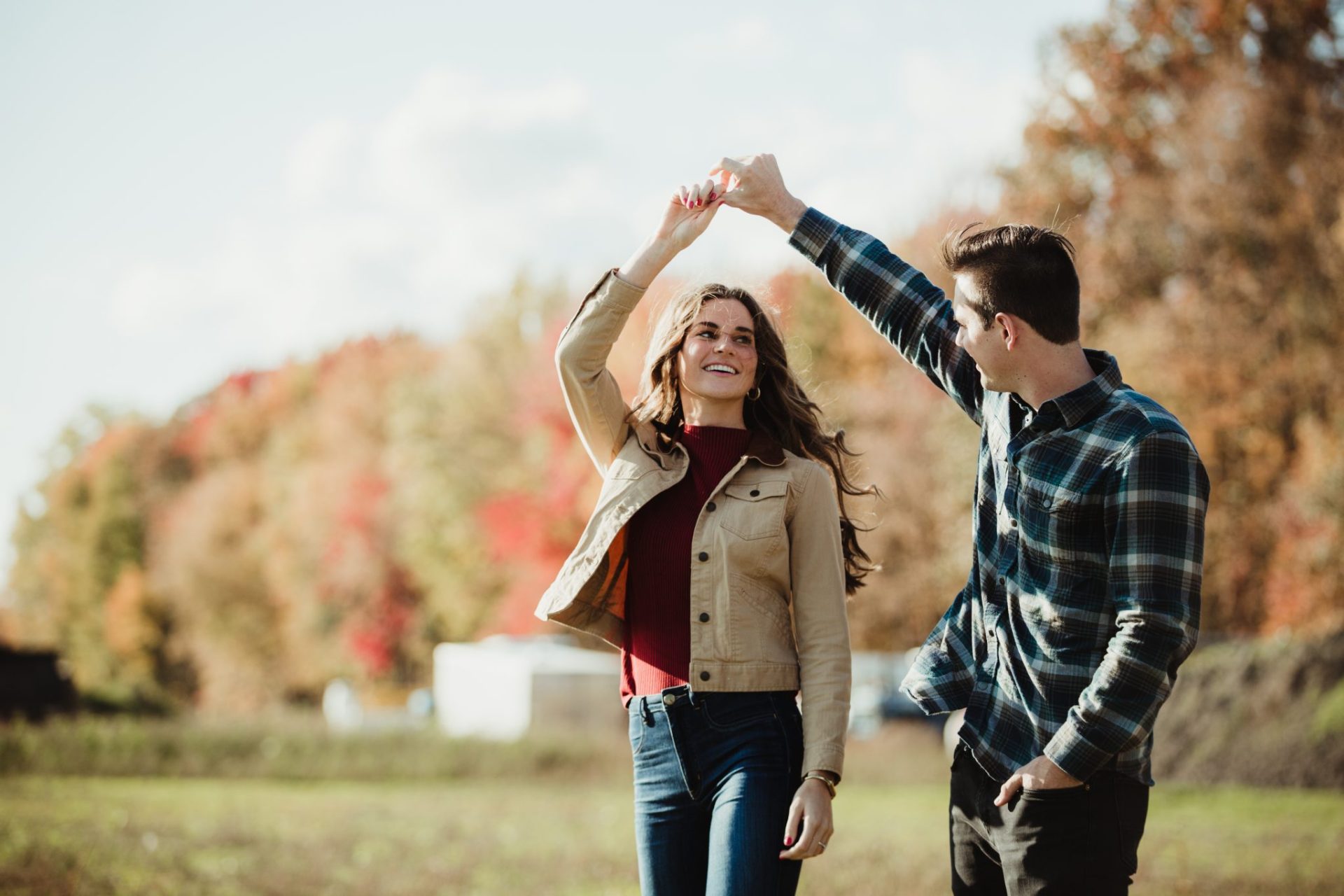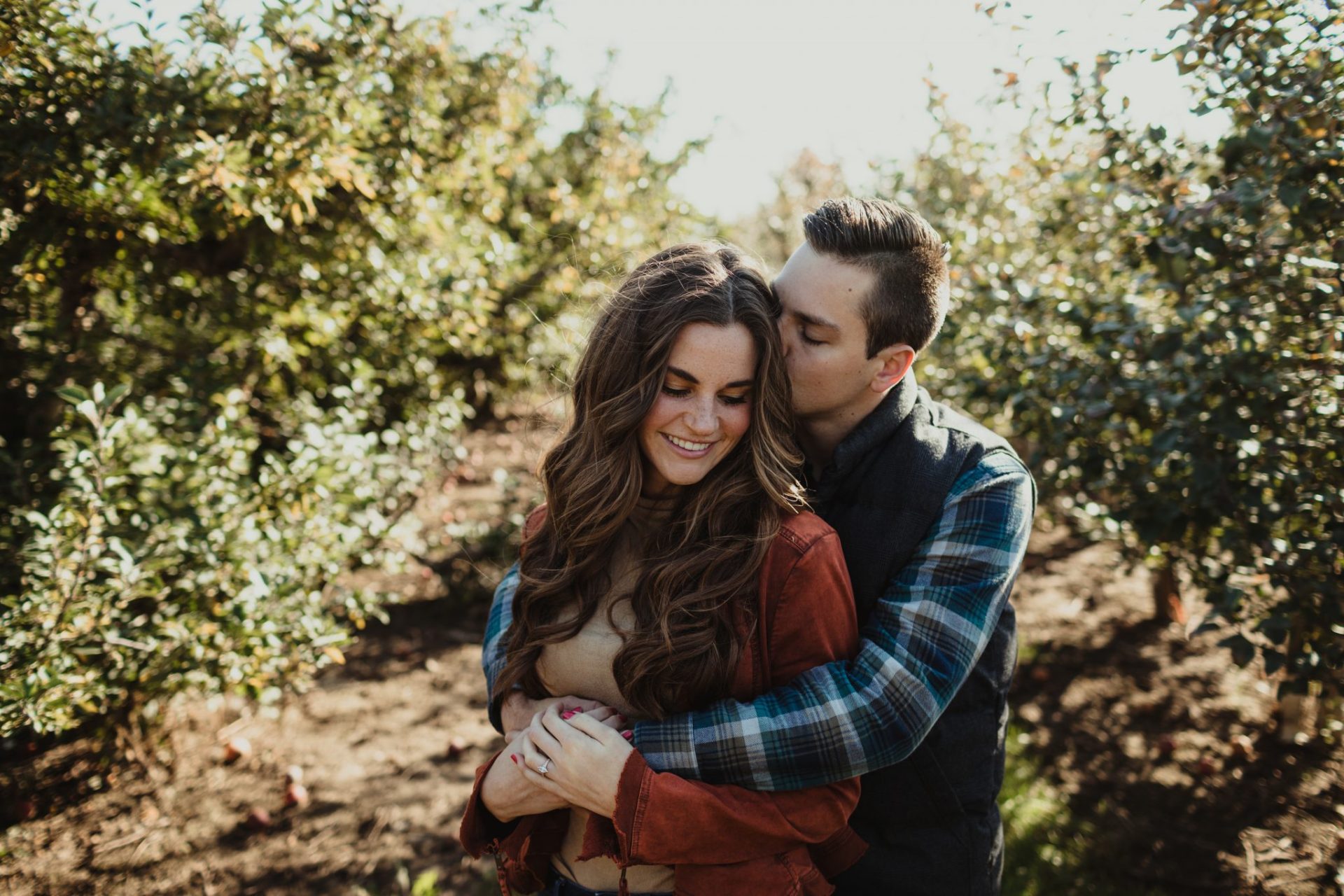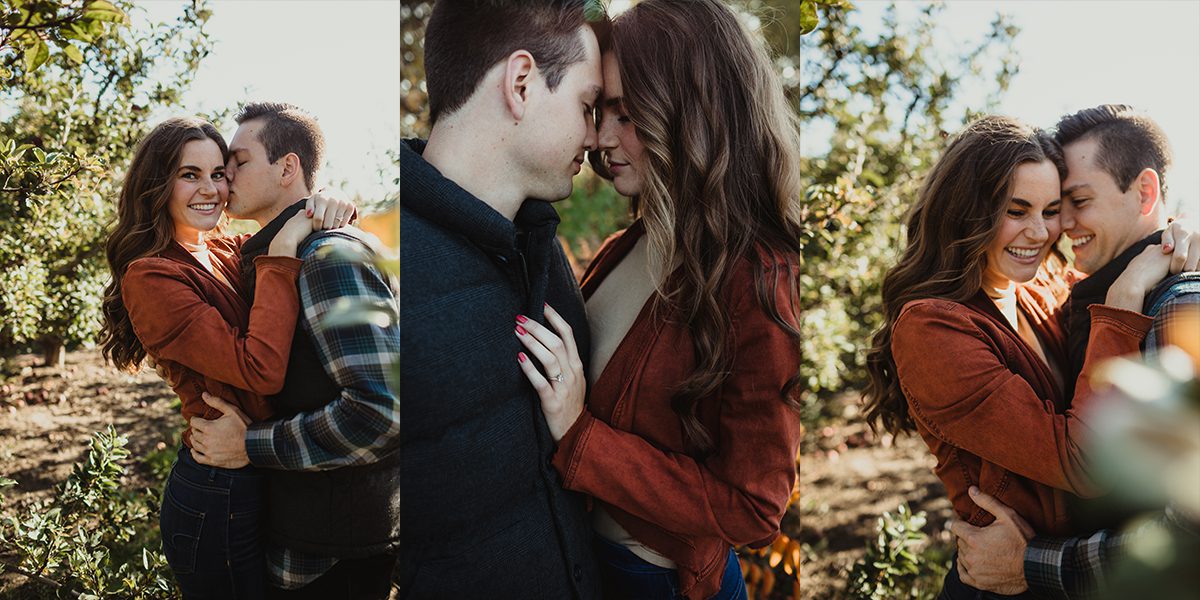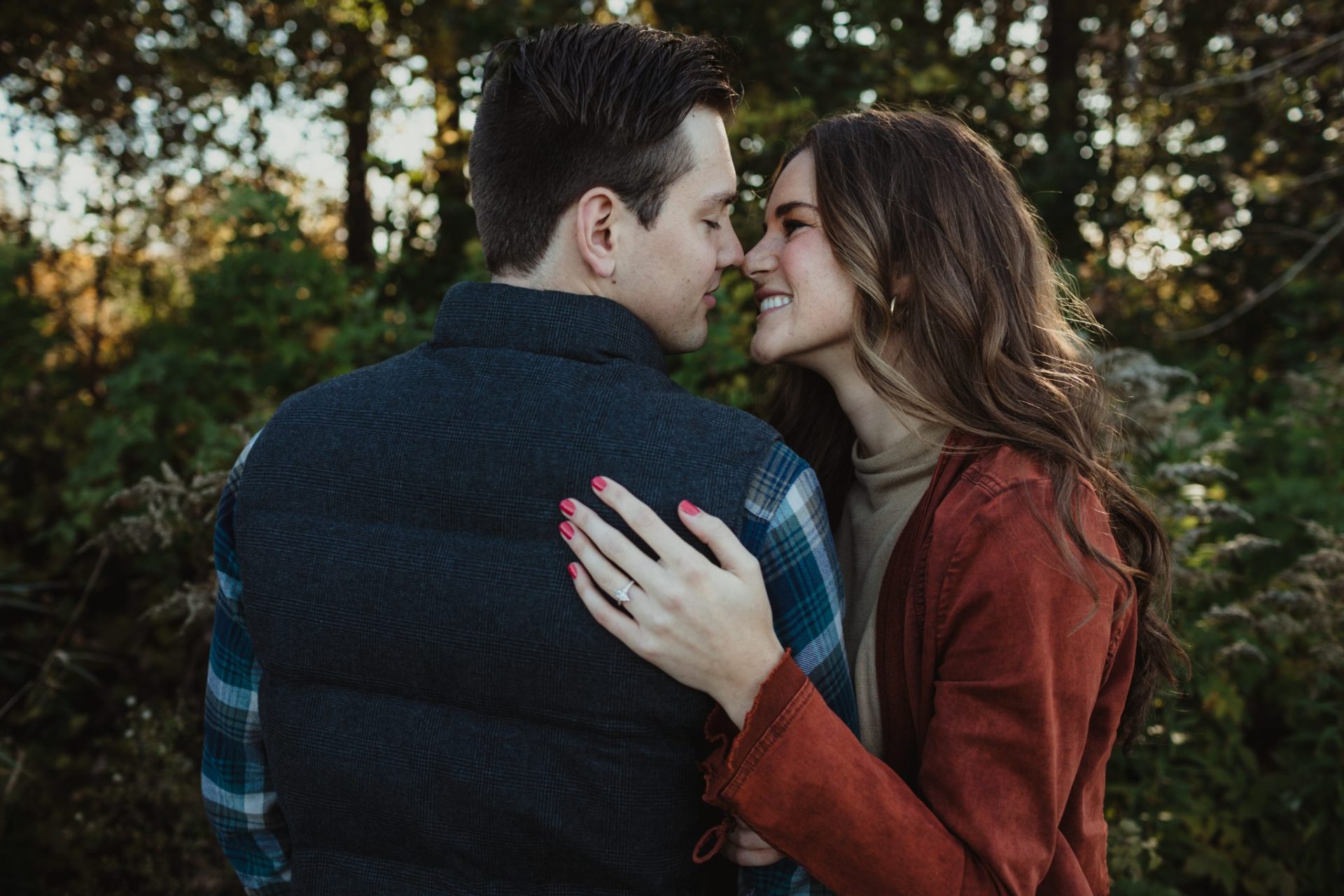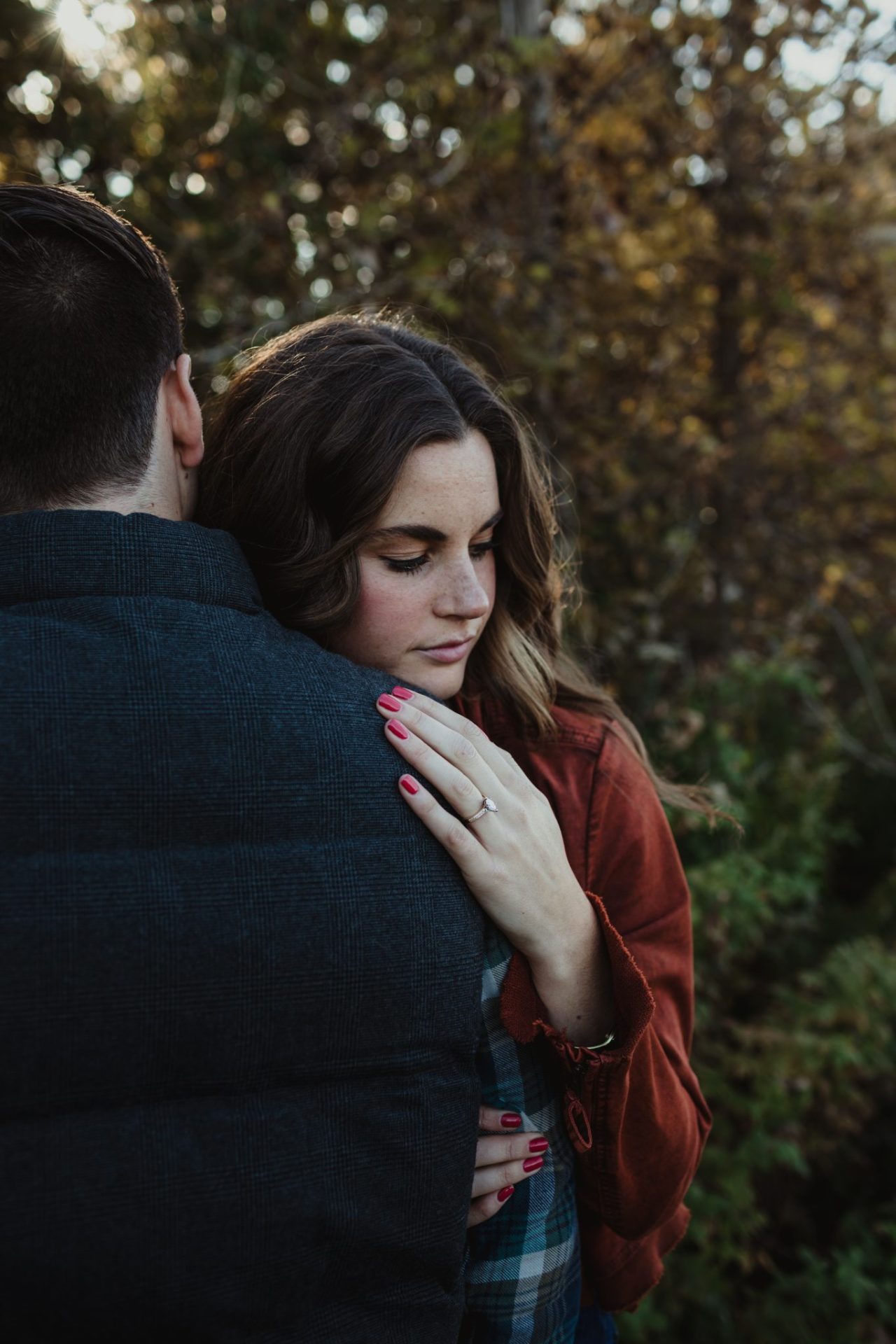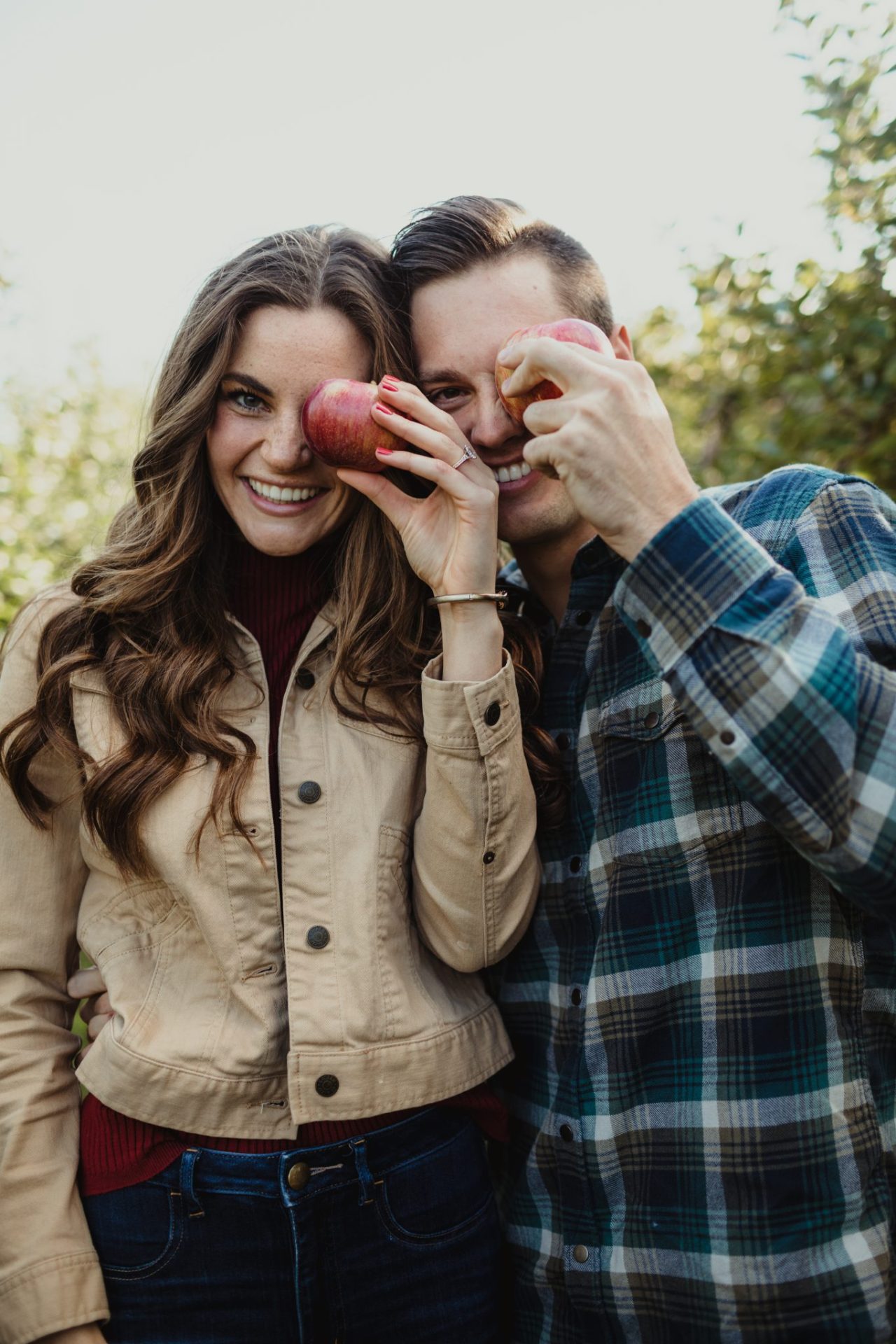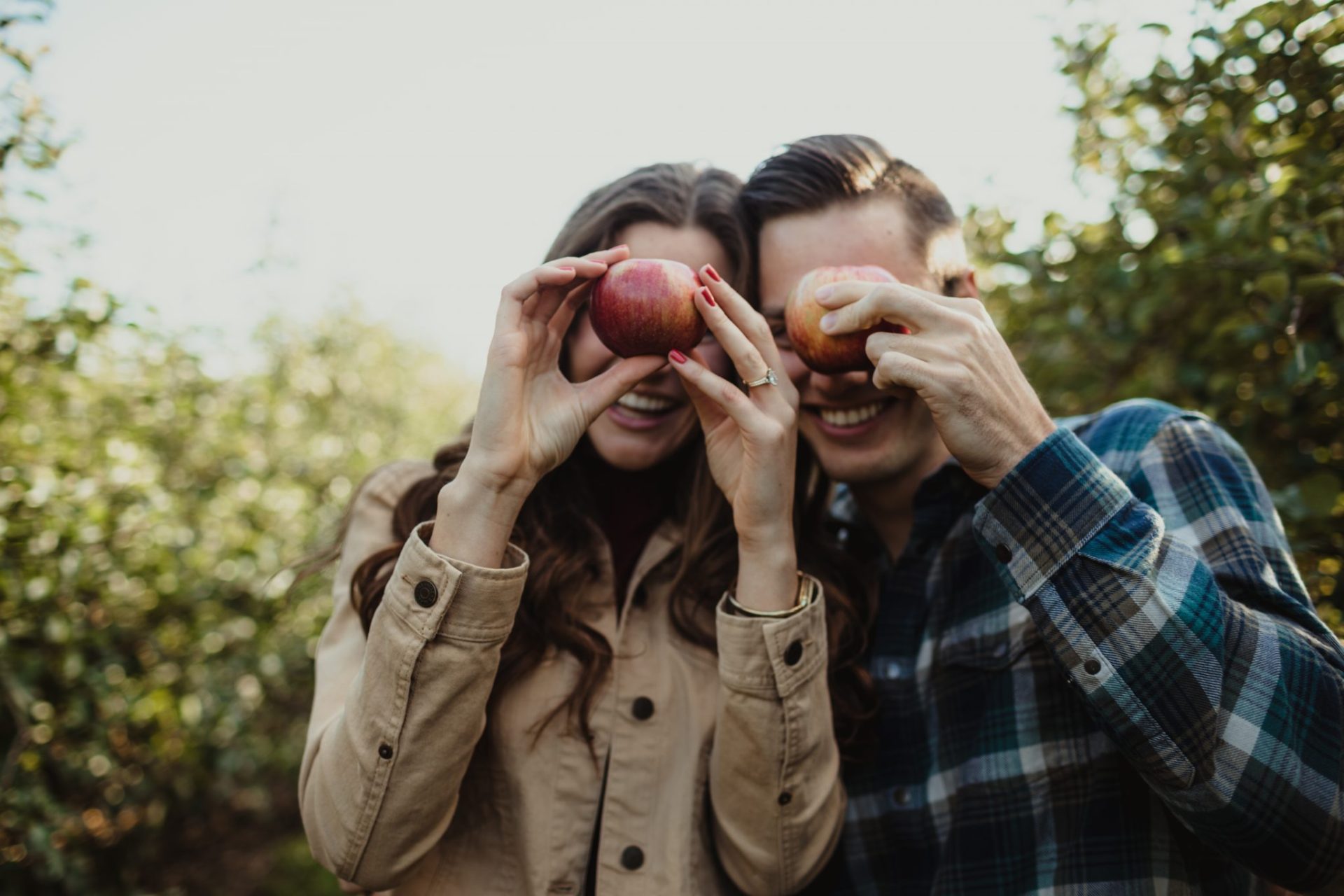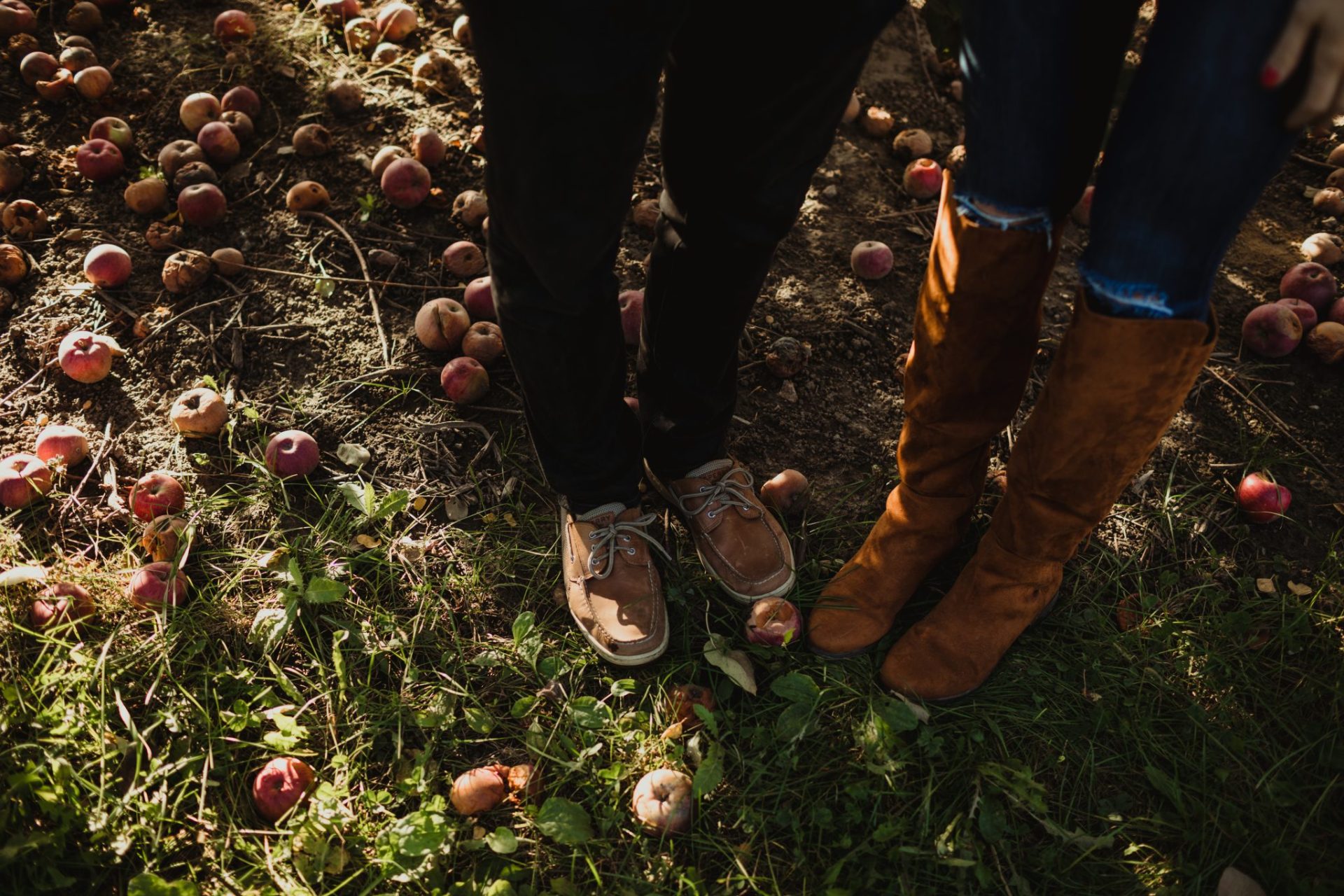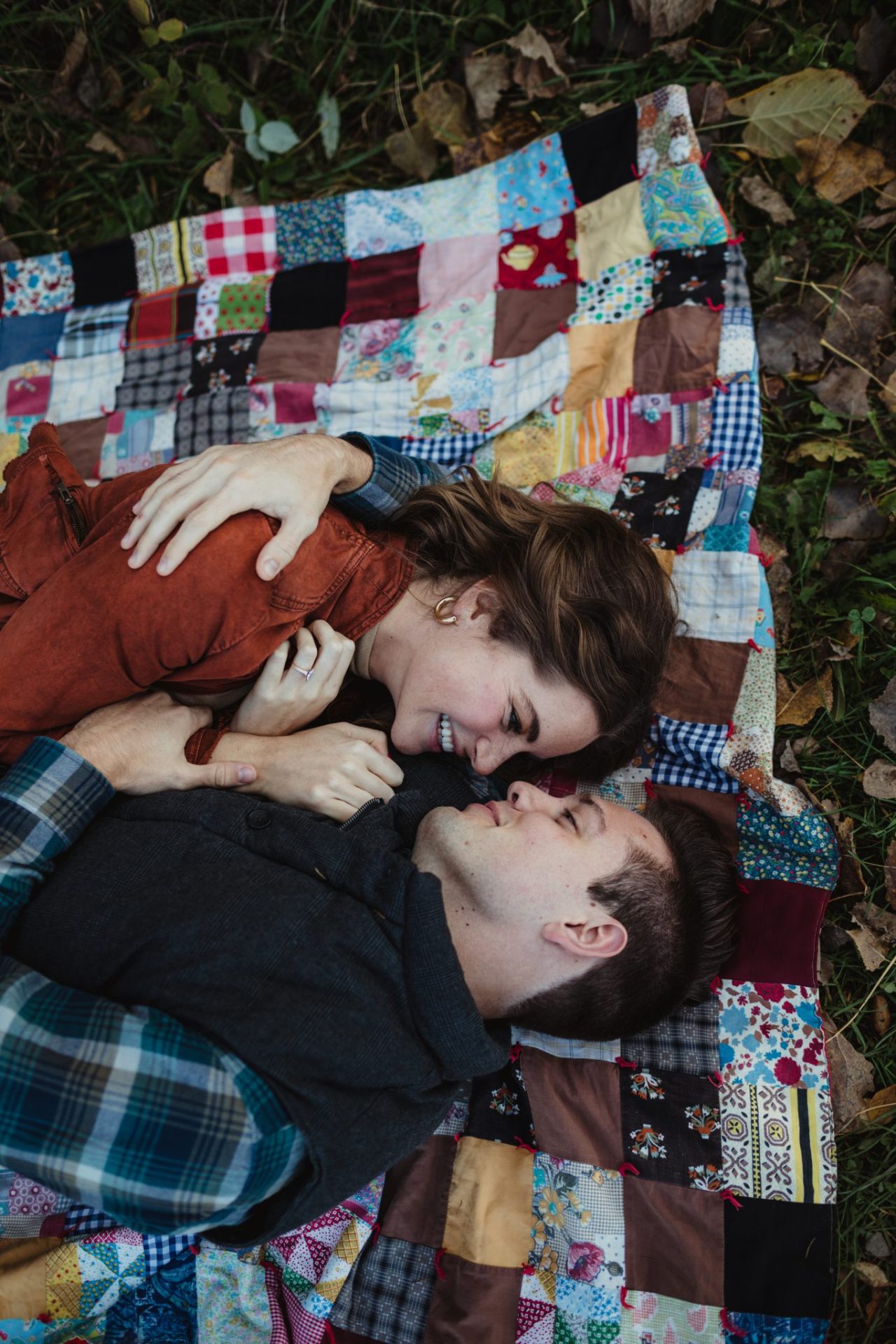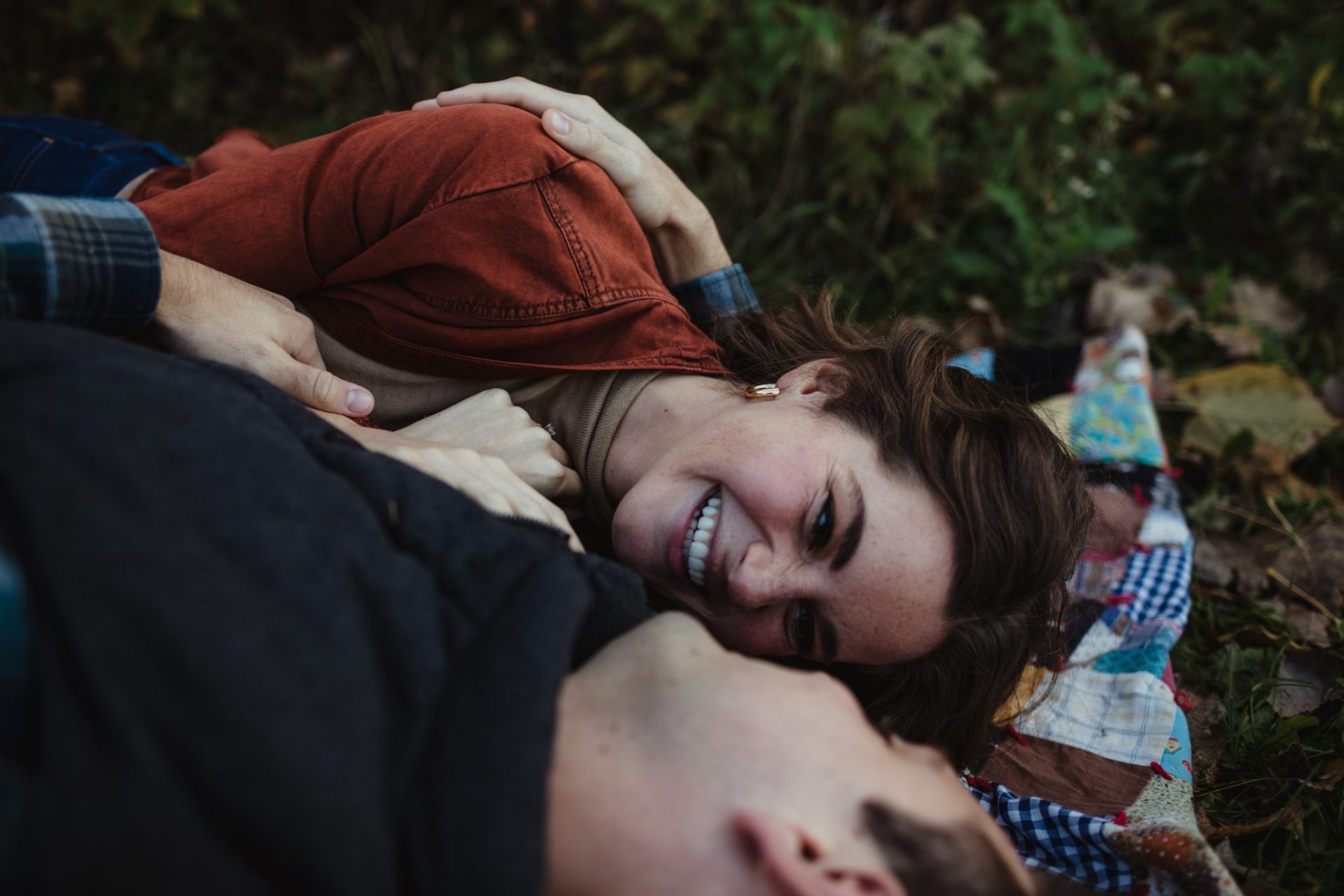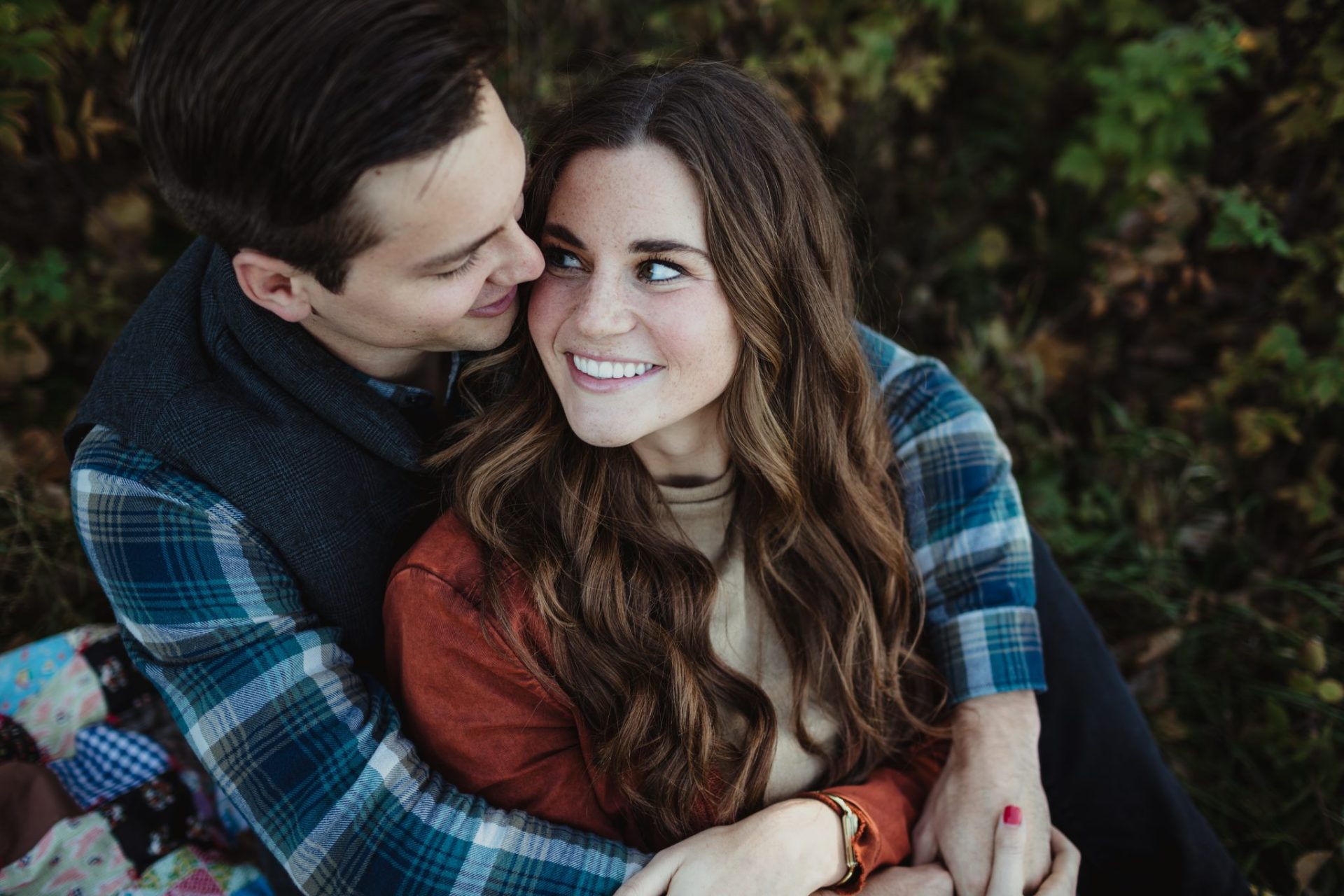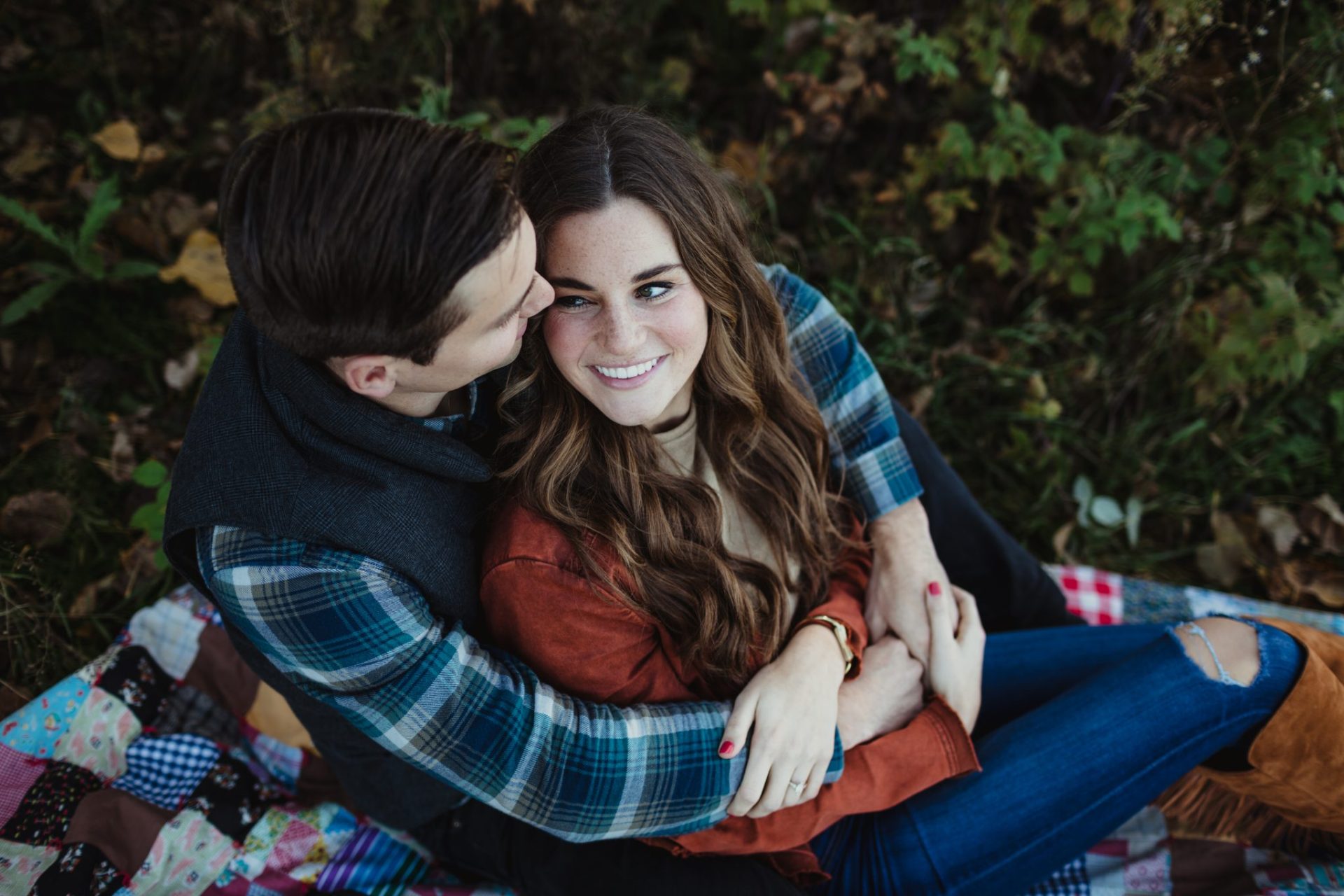 Royal Oak Photographers, Weddings by Adrienne & Amber, serving all of Michigan and travel.
Photographed by a&a