Kegan & Cecelia
"Kegan and I met in August 2014 during orientation for our MBA program at Carnegie Mellon University in Pittsburgh, PA. The Detroit Tigers were in town to play against the Pittsburgh Pirates, and I posted on our class Facebook page to see if anyone wanted to go to the game with me.  When I ended up getting over 30 responses from our classmates, Kegan "slid into my DMs" and offered to help me organize the outing for everyone since he's a native Pittsburgher.  His one condition for helping out was that I save him a seat next to me at the game 🙂  By the time classes started about two weeks later, we were officially a couple.
Our MBA program was highly collaborative and team-oriented, and we always gravitated toward each other as teammates for homework, group projects, and case competitions.  We quickly learned that we perfectly complemented each other – my weaknesses were Kegan's strengths and vice versa. I think this allowed us to develop a deep trust and mutual respect in each other early on.  I always felt more confident and had way more fun with Kegan on my team.  As we were preparing for graduation and figuring out what was next, Kegan decided to leave Pittsburgh and follow me to metro Detroit, where I grew up."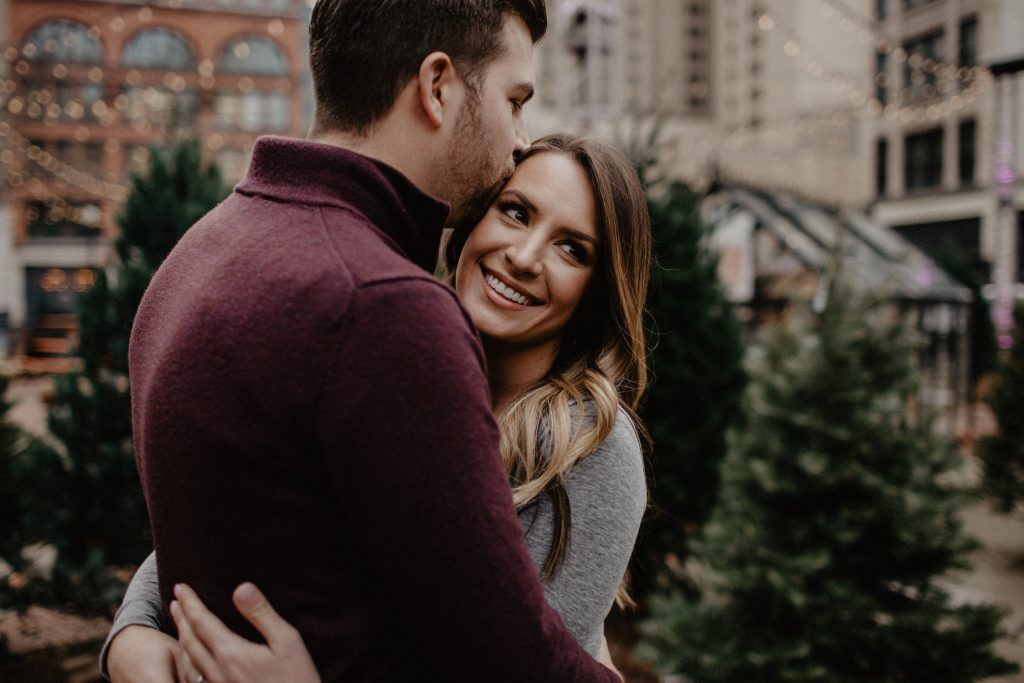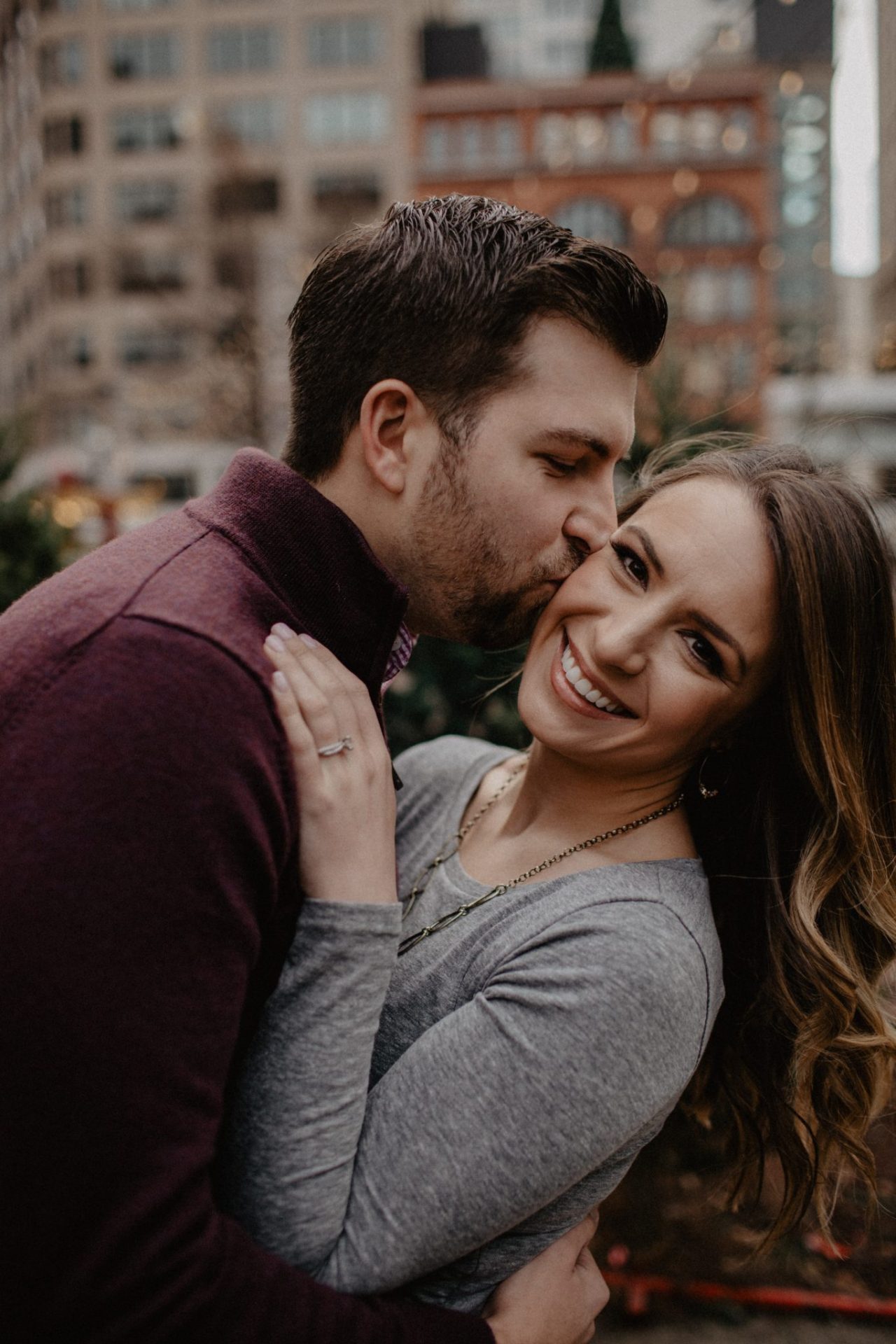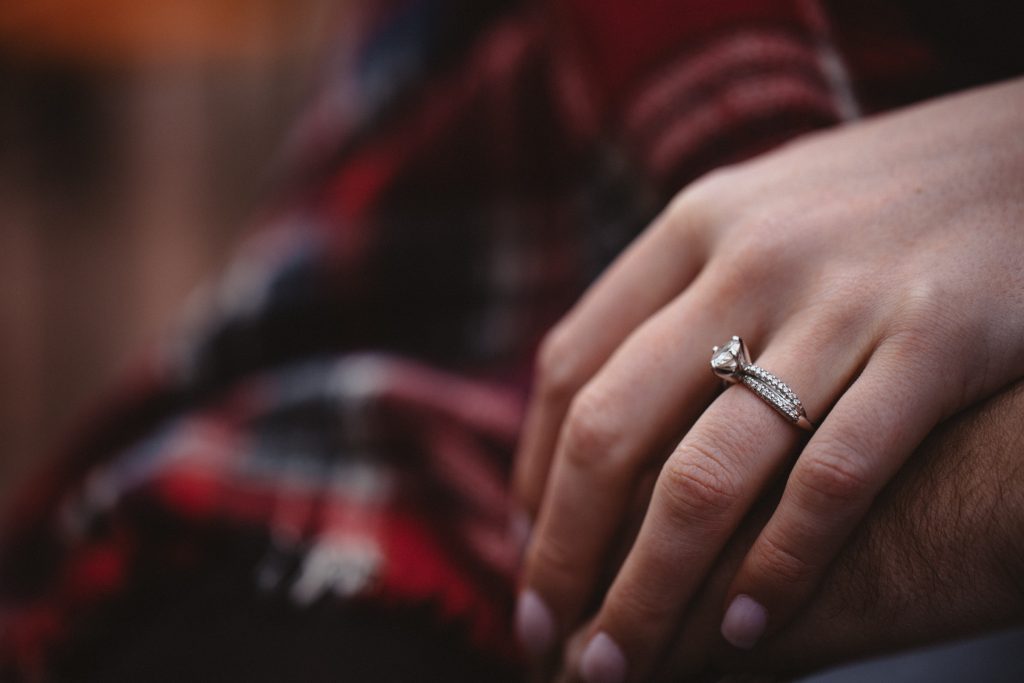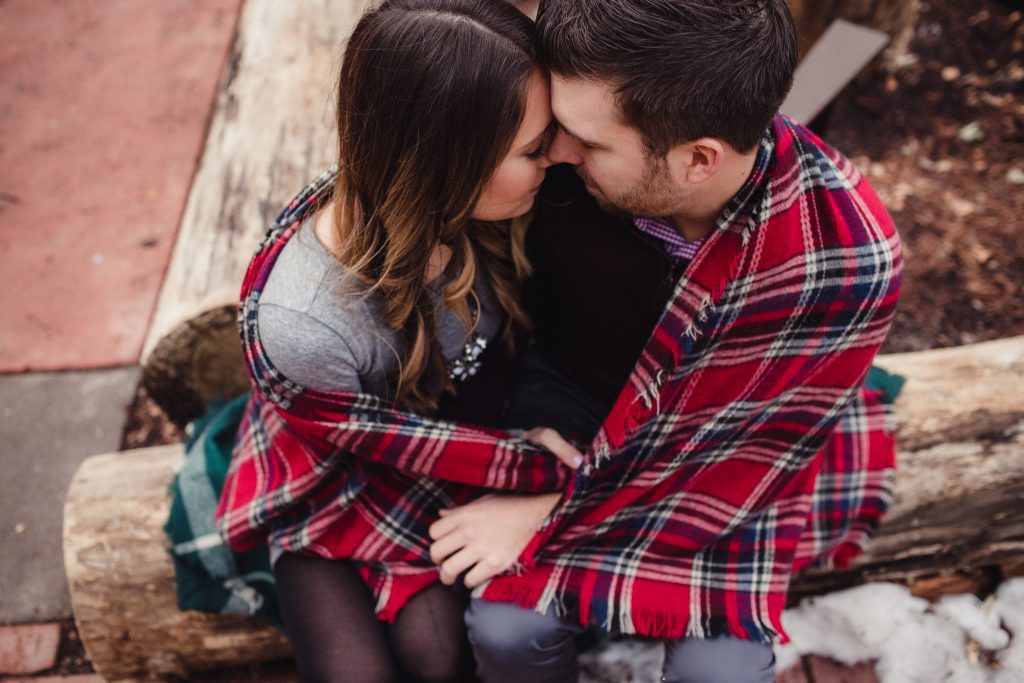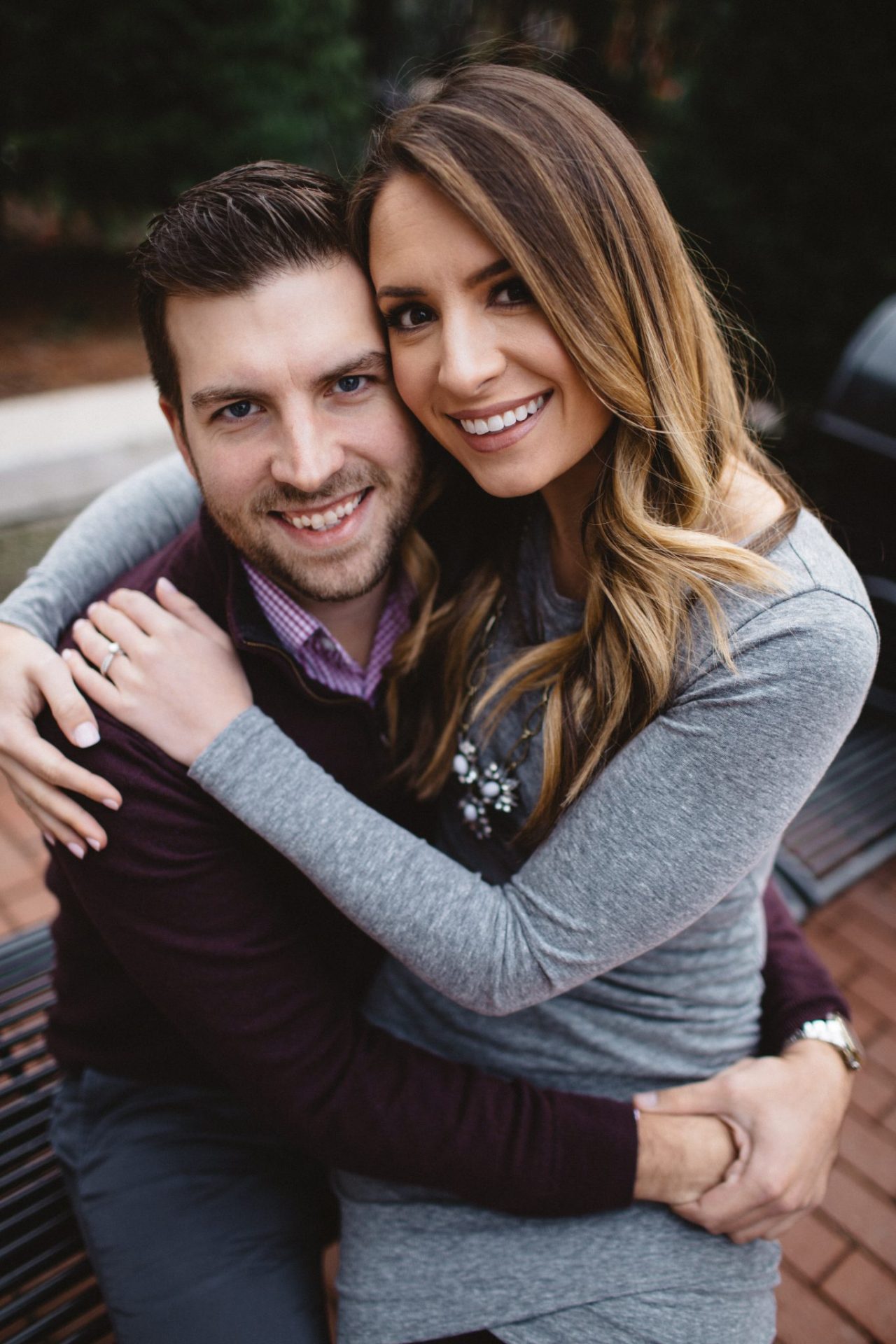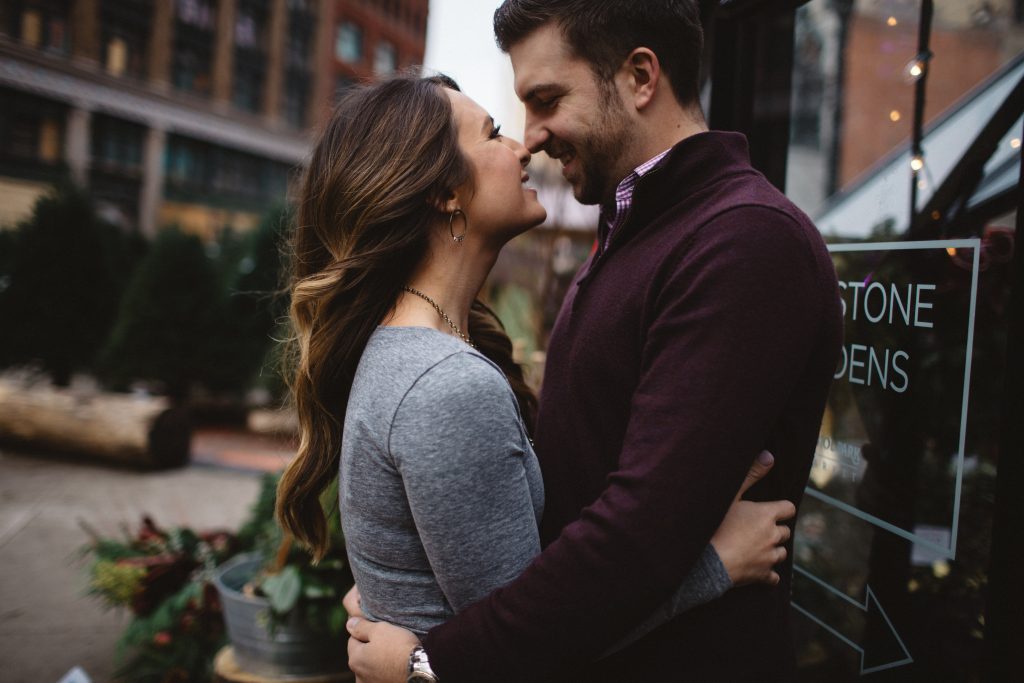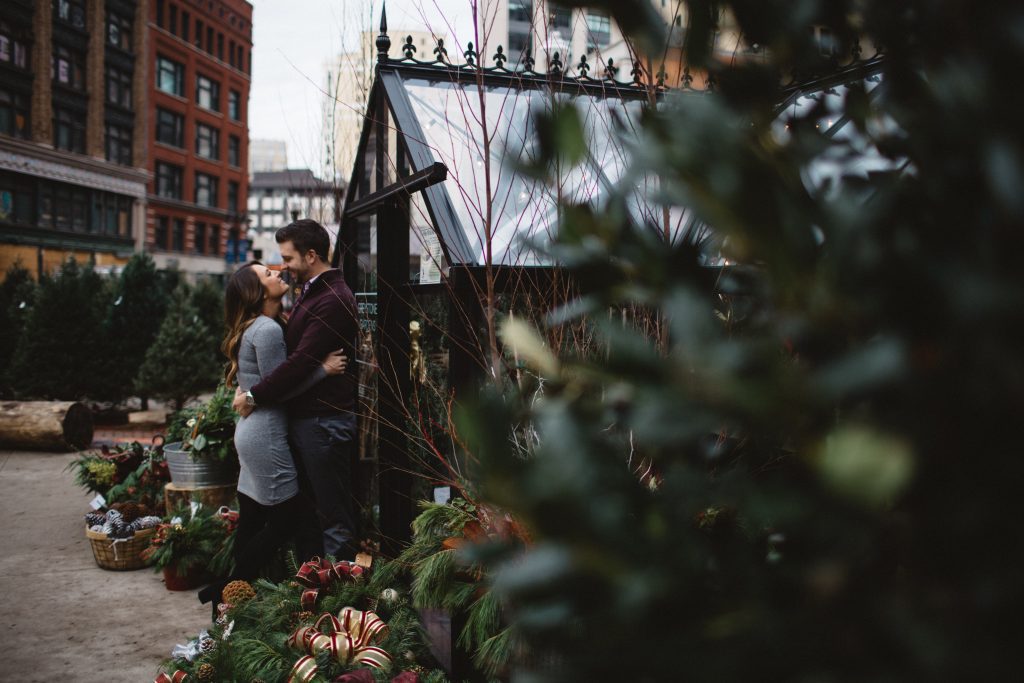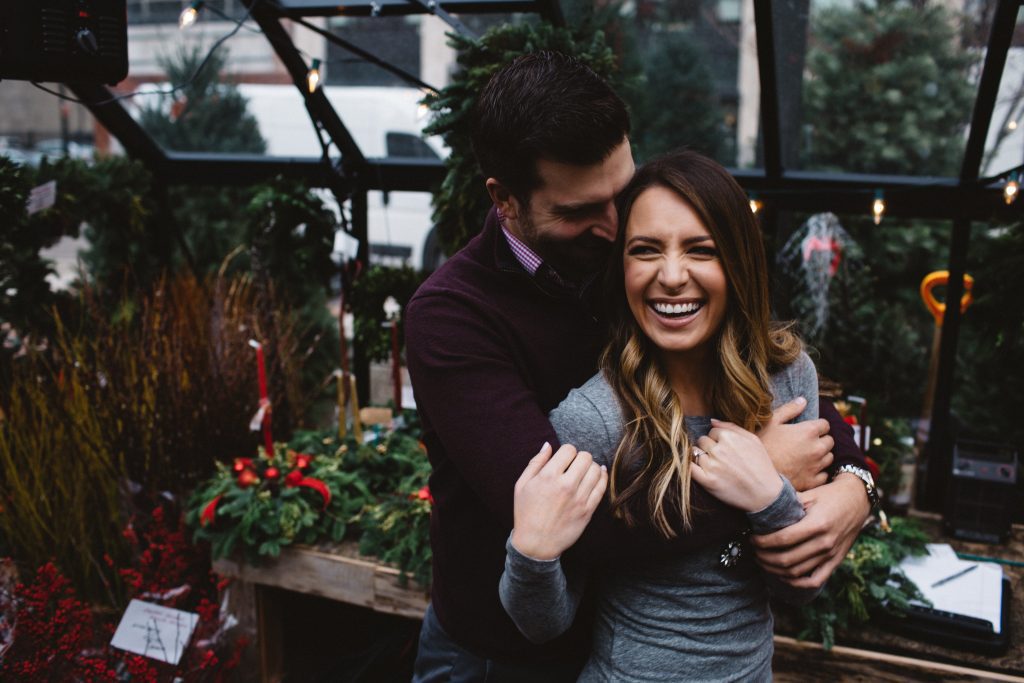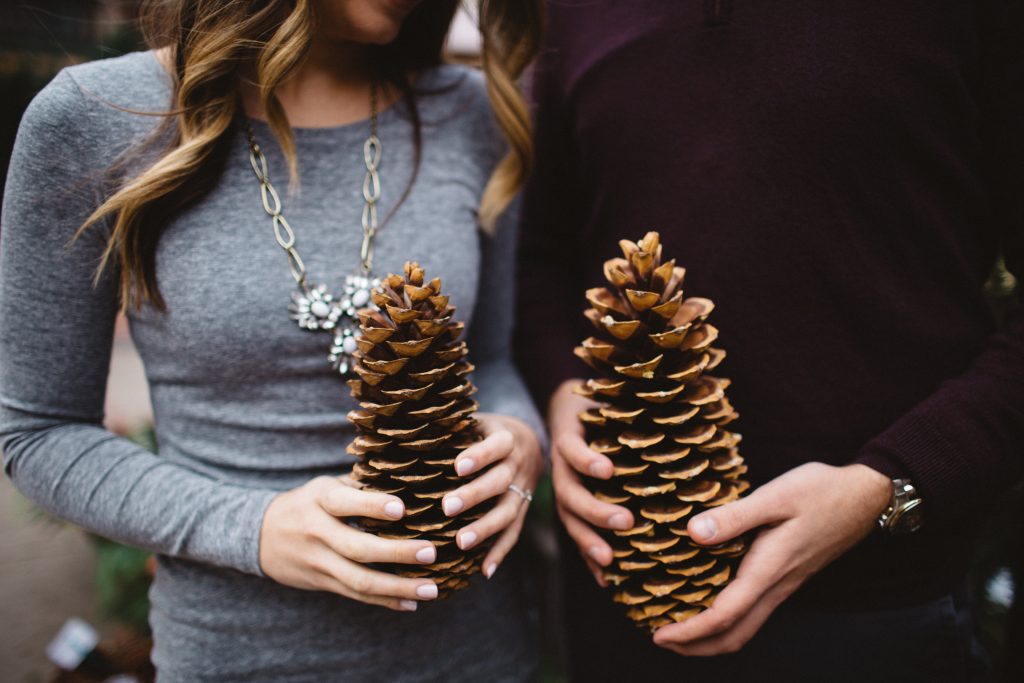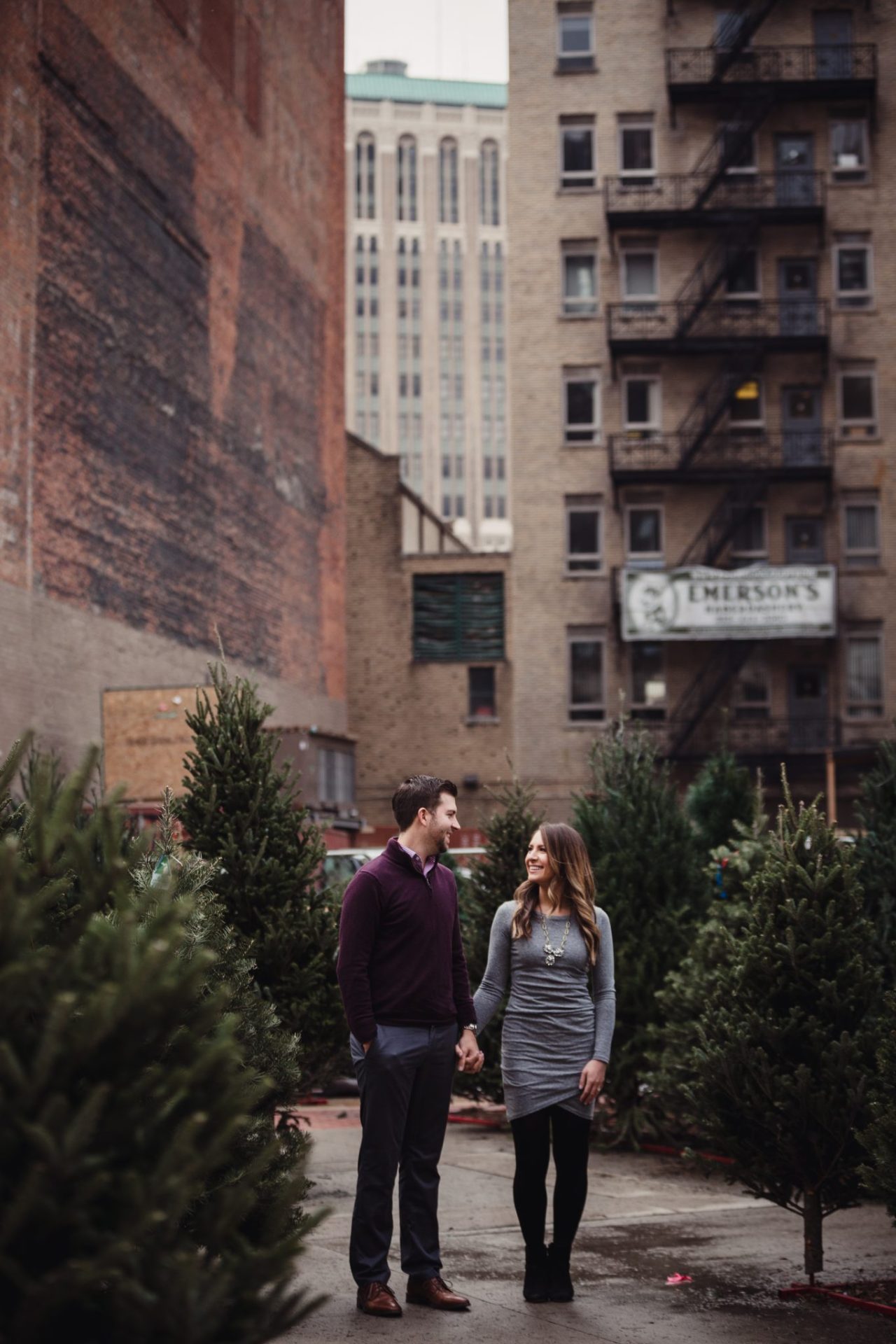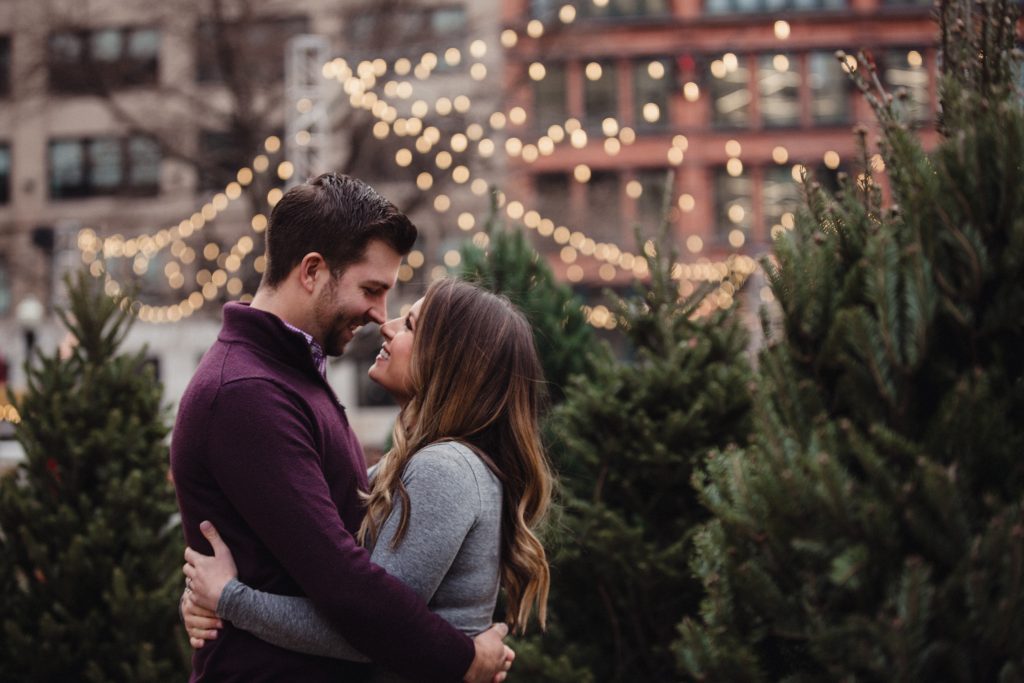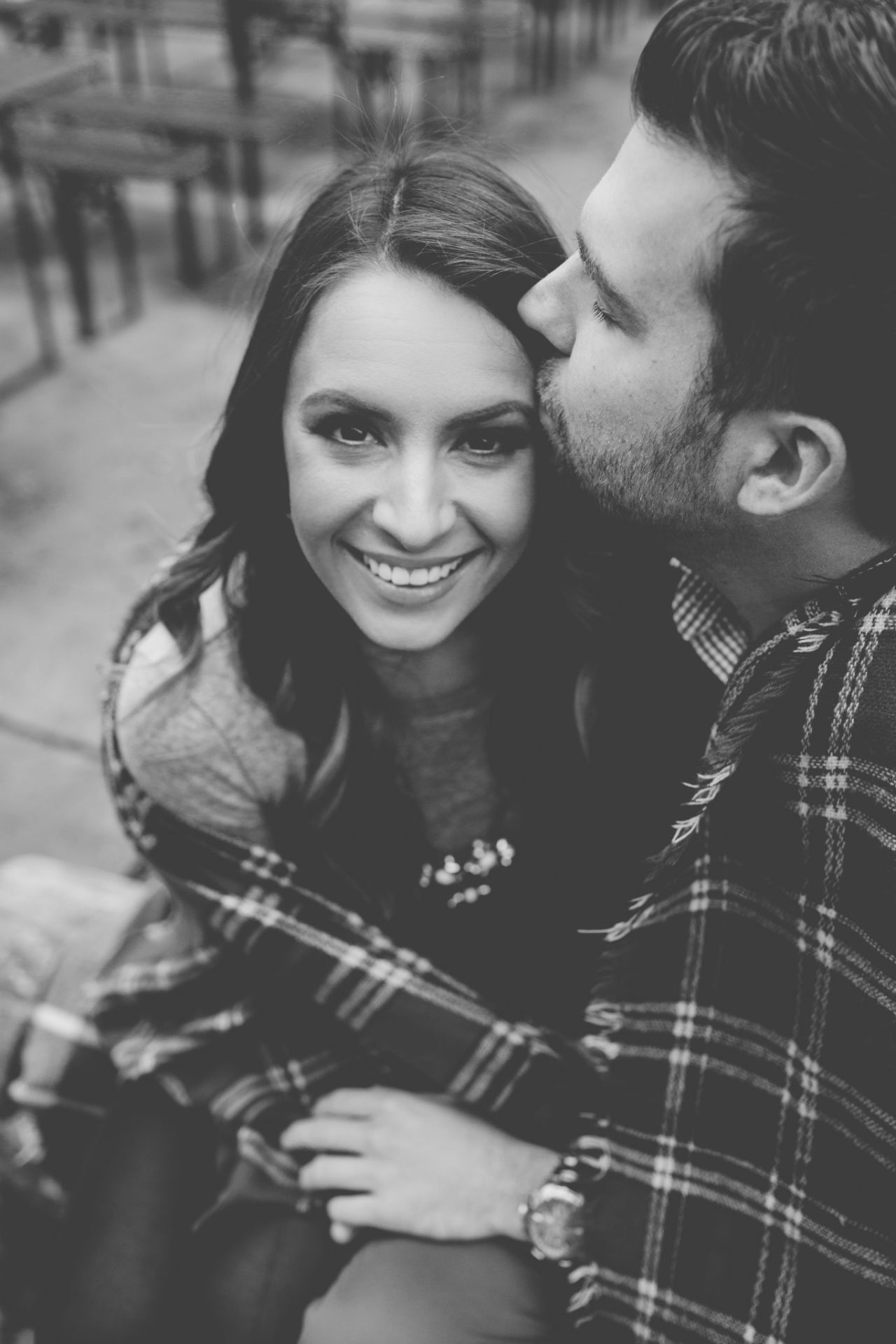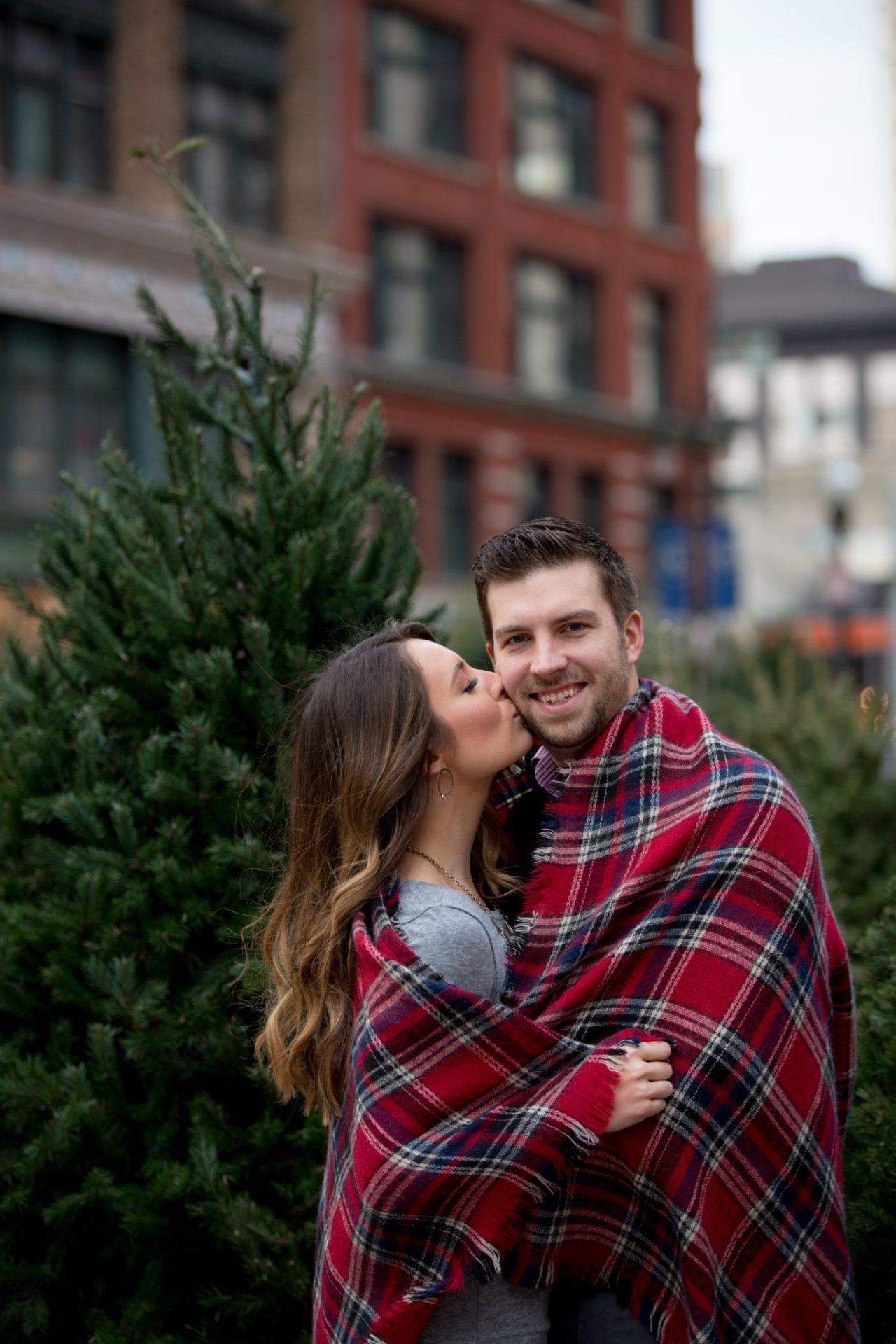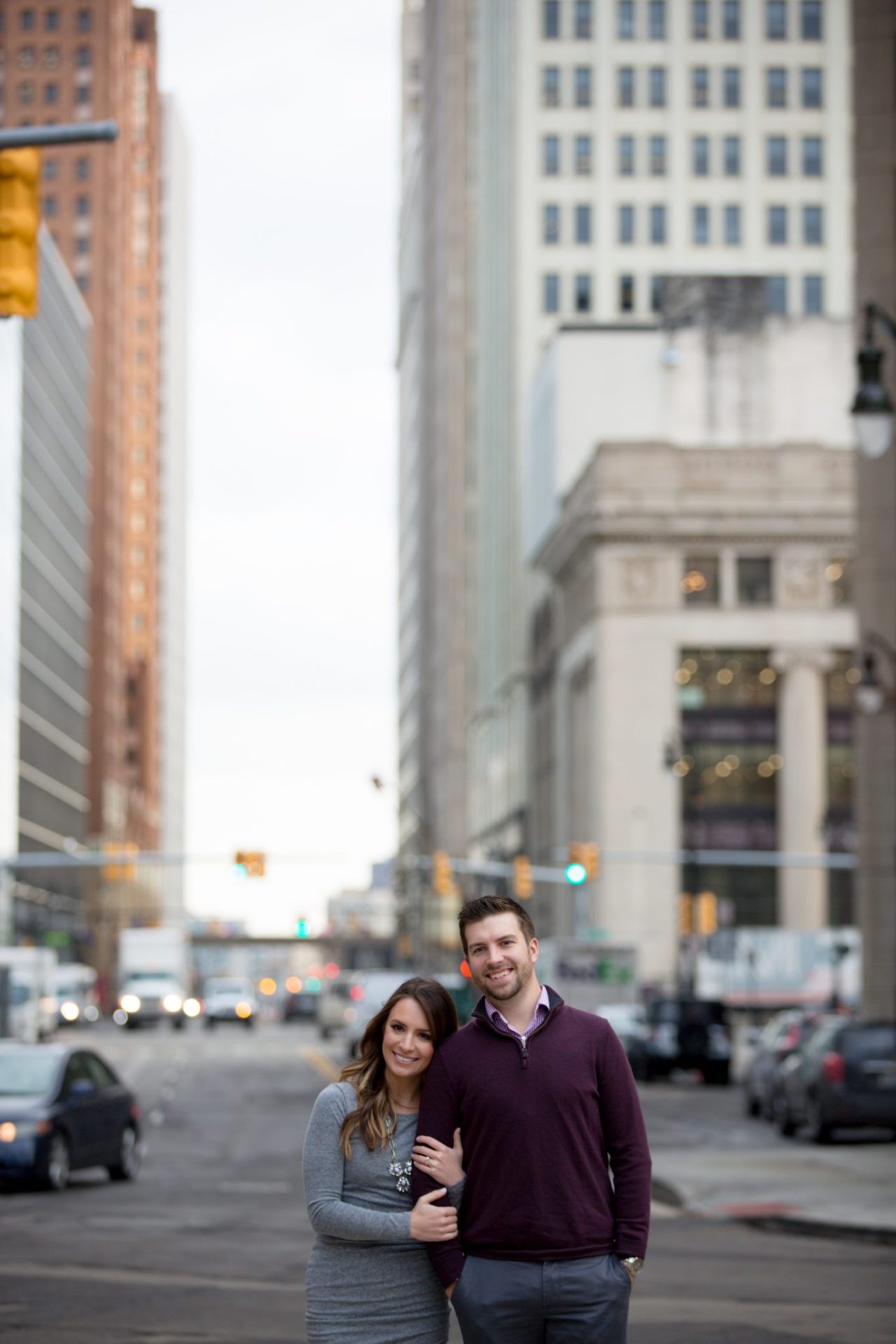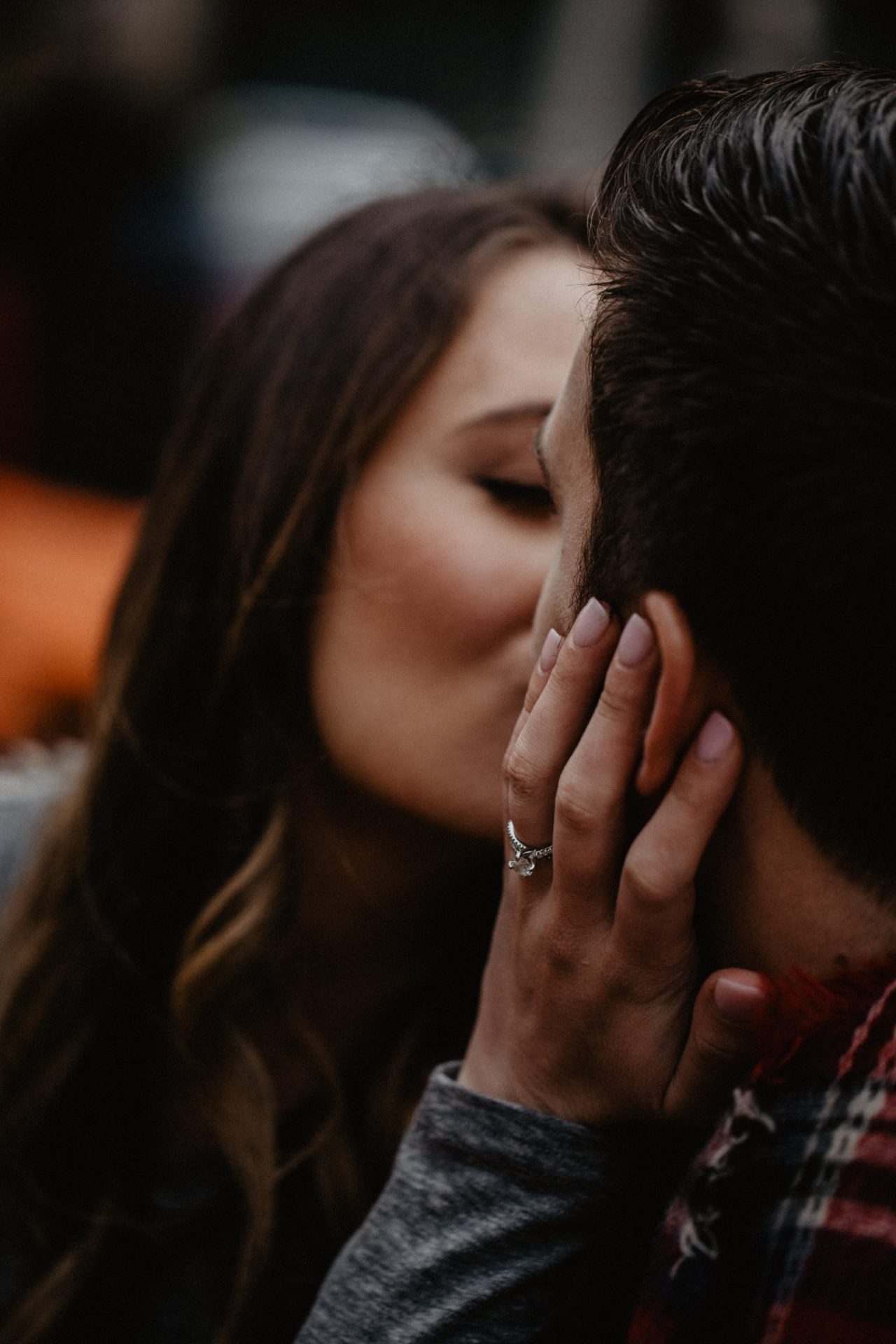 "I knew that Kegan was planning a special birthday surprise for me since he told me not to make any plans of my own, but besides that I was totally clueless.  The day before my birthday I went to Disney On Ice with two girlfriends from my days on the Michigan State Figure Skating Team, and the show gave me a major itch to get back onto the ice after almost 7 years of "retirement."  So the next day, when Kegan told me to grab my skates, I was beyond excited!  He had rented out the practice ice at my childhood skating rink, the Birmingham Ice Arena.  It was so thoughtful and really meant a lot to me – it was already the perfect birthday present!
Kegan set up a Go Pro and I immediately got to work trying to get all my old jumps and spins back.  He had never really seen me skate before, so I couldn't wait to show off!  I was so distracted with literally skating circles around him in his rental skates, that I was completely oblivious of the fact that he was trying to get me to come stand in the middle of the ice with him. (I feel really bad watching that part back on the Go Pro video – poor Kegan!  Woops!)  When he finally got me to stand still he had the biggest smile on his face and he started talking about our lives together, how we're best friends, and can't imagine life without each other.  Then he reached into his pocket and said…"you're going to have to help me with this next part" (haha!).  I helped him to his knee, and he opened the little box to reveal his grandmother's diamond set on a custom band he designed after snooping through some of my jewelry.  When he asked me to marry him, it was so hard to contain myself and make sure he didn't fall over onto the ice!
Just when I thought the night couldn't get any better, he told me we had dinner plans.  When we got to the restaurant, we walked into a private room to find my mom and grandma, my two brothers and my brother's girlfriend, my sister on FaceTime from NYC, and Kegan's parents all the way from Pittsburgh!  Everything about that day was so perfect down to every last detail, it was absolutely the best birthday ever and best day of my life – until our wedding day of course!"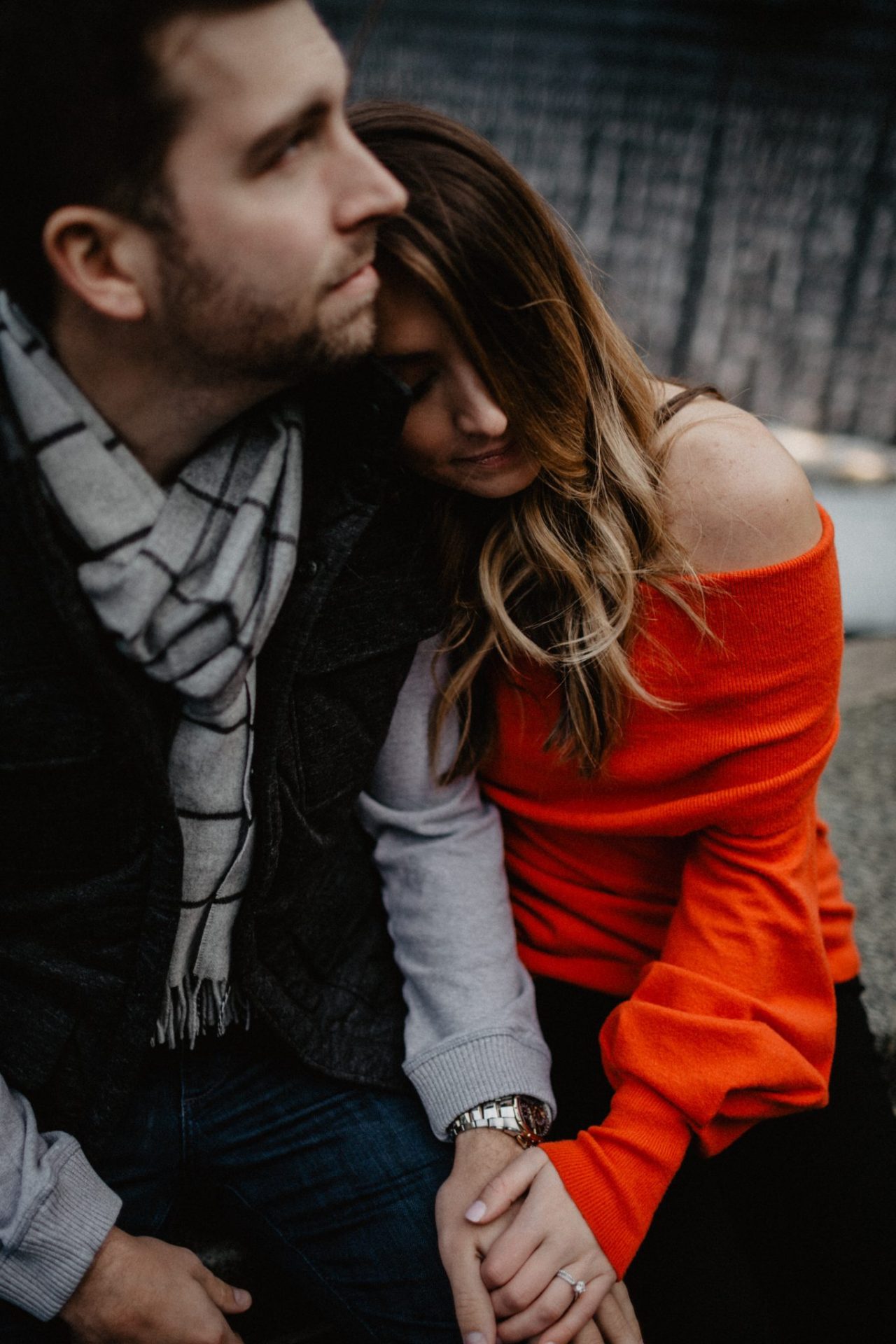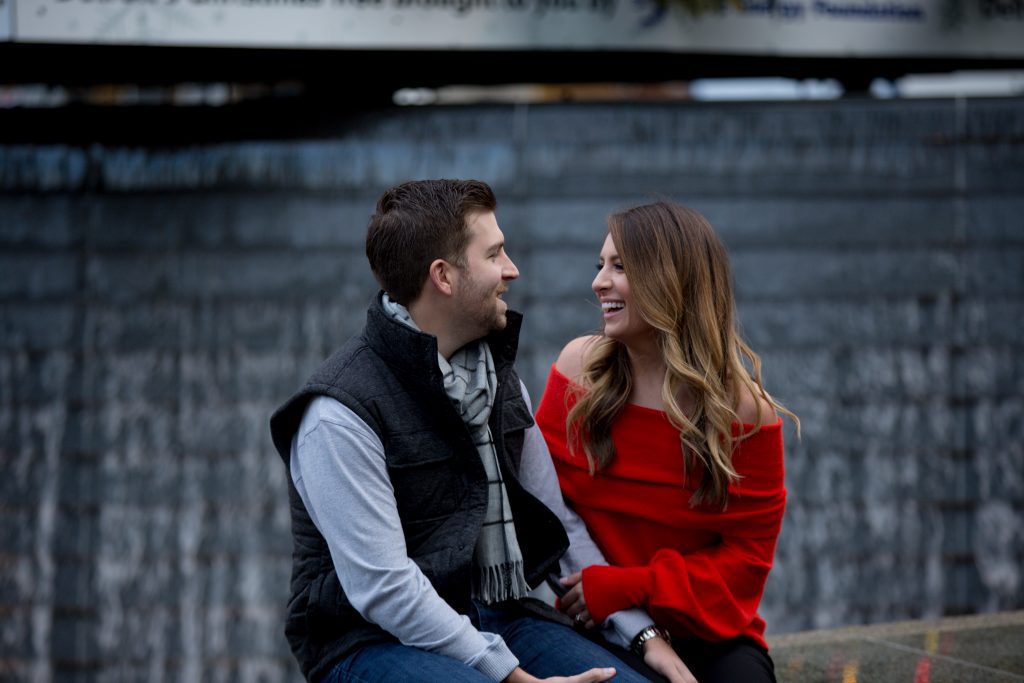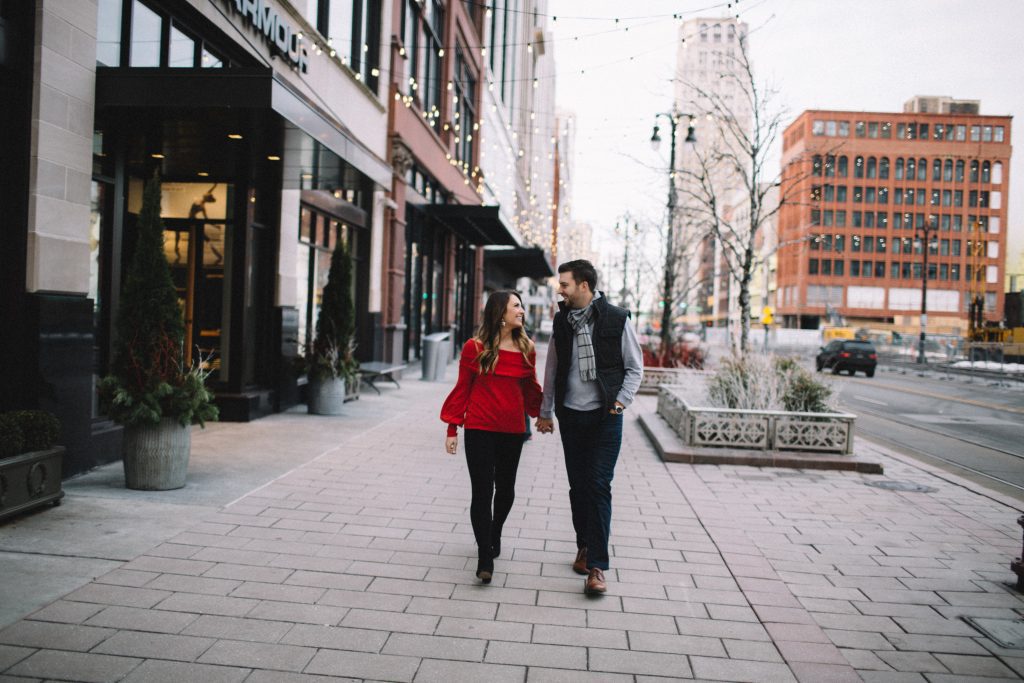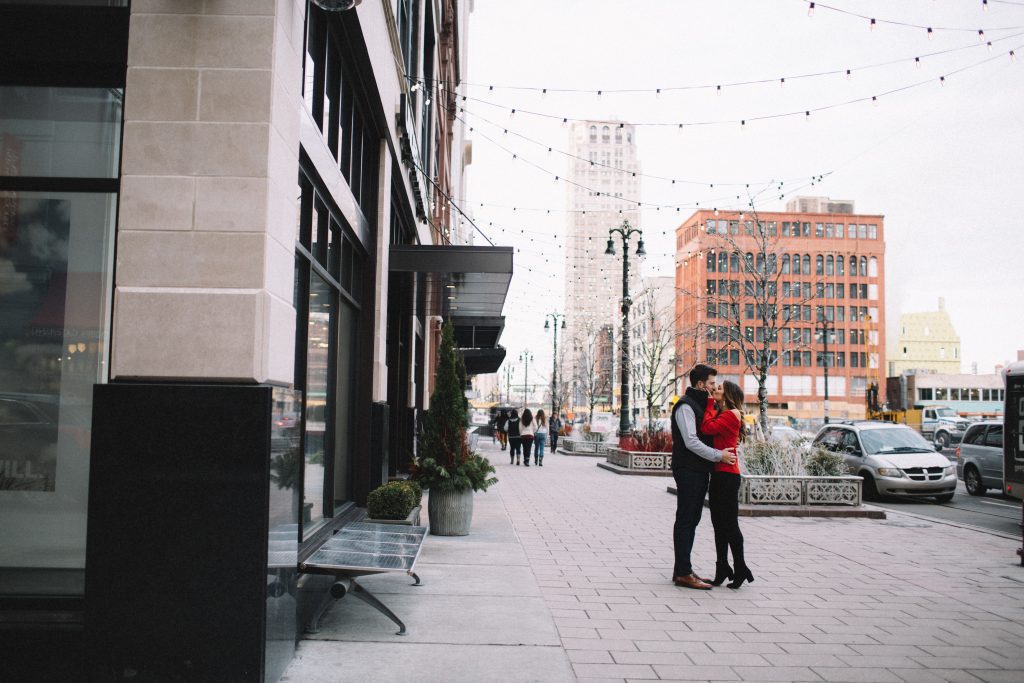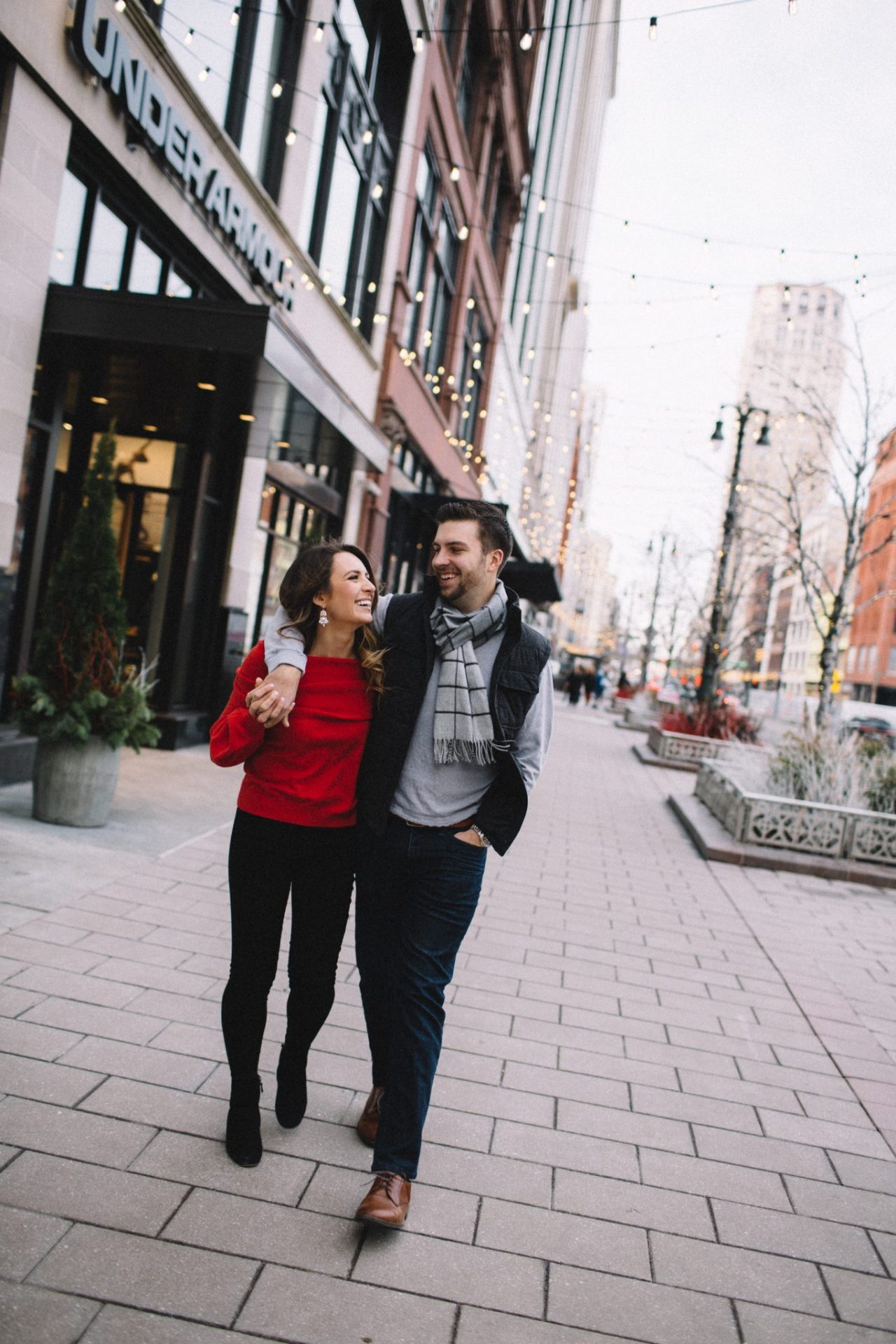 "Overall I think that the way we met really set the tone for our relationship. We were cheering for different teams at a baseball game. We've also been on opposite sides of Red Wings vs. Penguins, Lions vs. Steelers, and Michigan State vs. University of Michigan. But we've also learned to adopt each other's teams and celebrate their successes, because each of us knows it makes the other one happy. At the same time, while we may have different strengths/weaknesses and approaches to things, we have very common goals and we celebrate, respect, and support each other every step of the way. At the end of the day, that's what makes us such a strong team – and that's the most important team of all."